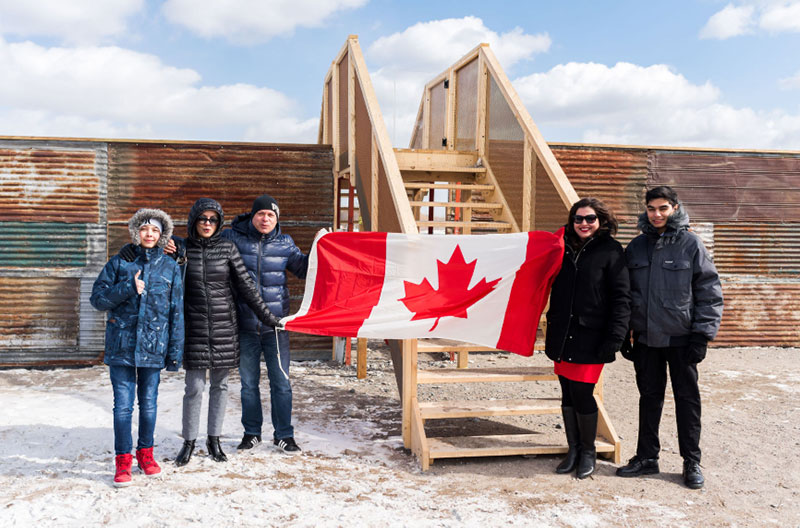 On Wednesday March 6th, East End Arts, in collaboration with Immigration, Refugees and Citizenship Canada, and Winter Stations, presented a unique arts-based Canadian Citizenship Ceremony!
The ceremony itself took place indoors at the Kew Beach Lawn Bowling Club, where 27 new Canadians were sworn in from over 14 different countries. The morning featured remarks from Winter Stations co-founder Roland Rom Colthoff, Councillor Brad Bradford (Ward 19), and MP Nathaniel Erskine-Smith (Beaches-East York). The ceremony was presided over by Justice Hardish Dhaliwal, who closed the ceremony by encouraging these new Canadians to be creative, nourish their imaginations, and take part in the arts. Following the ceremony, members were invited to join for a guided walk of the Winter Stations 2019 installations, led by Roland Rom Colthoff himself.
We were so happy to be a part of this unique arts-based welcome. A big congratulations all of our new Canadians and their families again! See the CTV coverage of this spectacular event HERE.
📷 Photos below by Khristel Stecher.
If you want to learn more about this past event, please email us at info@eastendarts.ca!