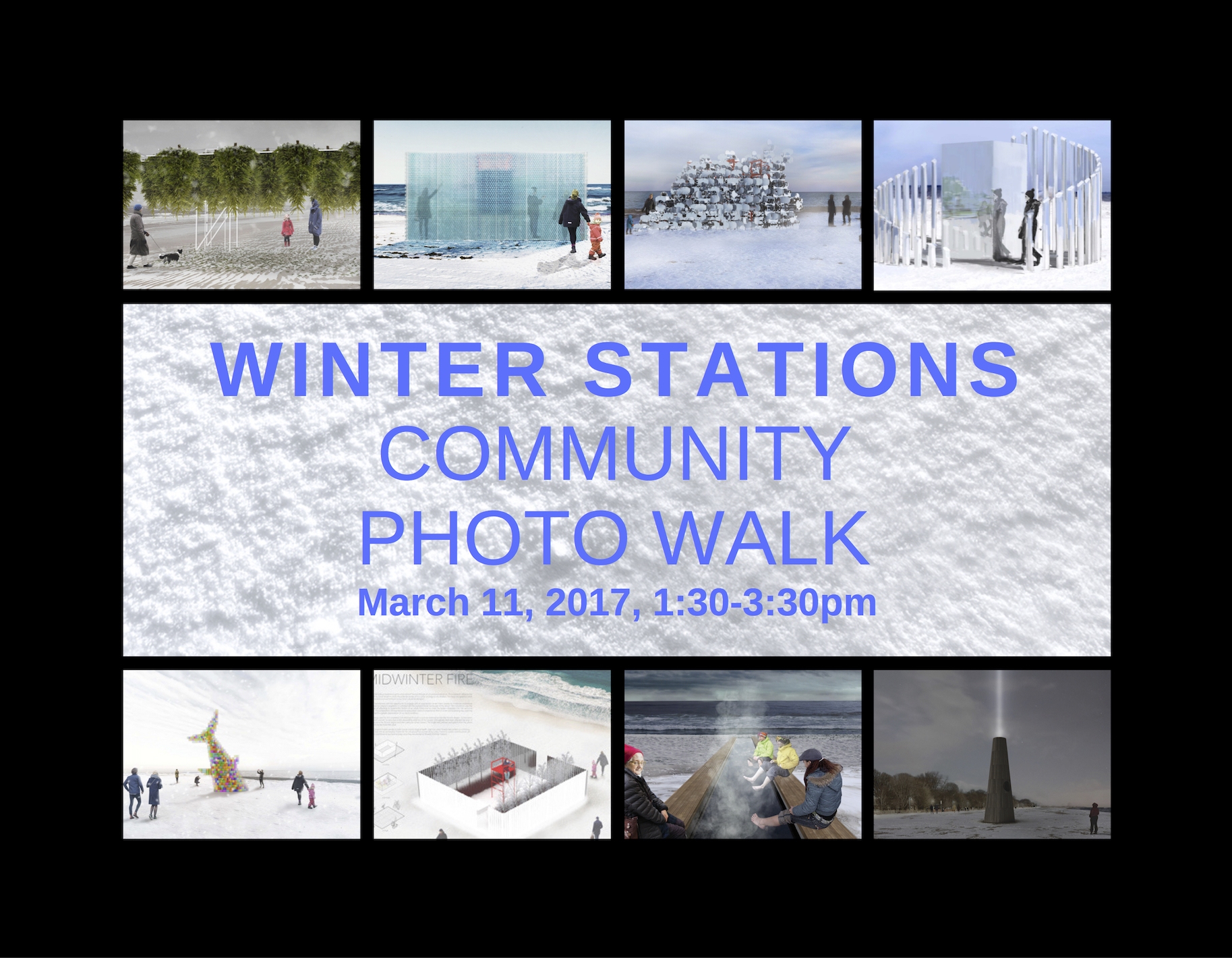 Winter Stations Community Photo Walk
Saturday, March 11, 2017, 1:30pm-3:30pm
Meeting Spot: Parking lot of Balmy Beach Club, 360 Lake Front, Toronto (foot of Beech Ave.)
FREE – all ages – all are welcome!
Facebook Event page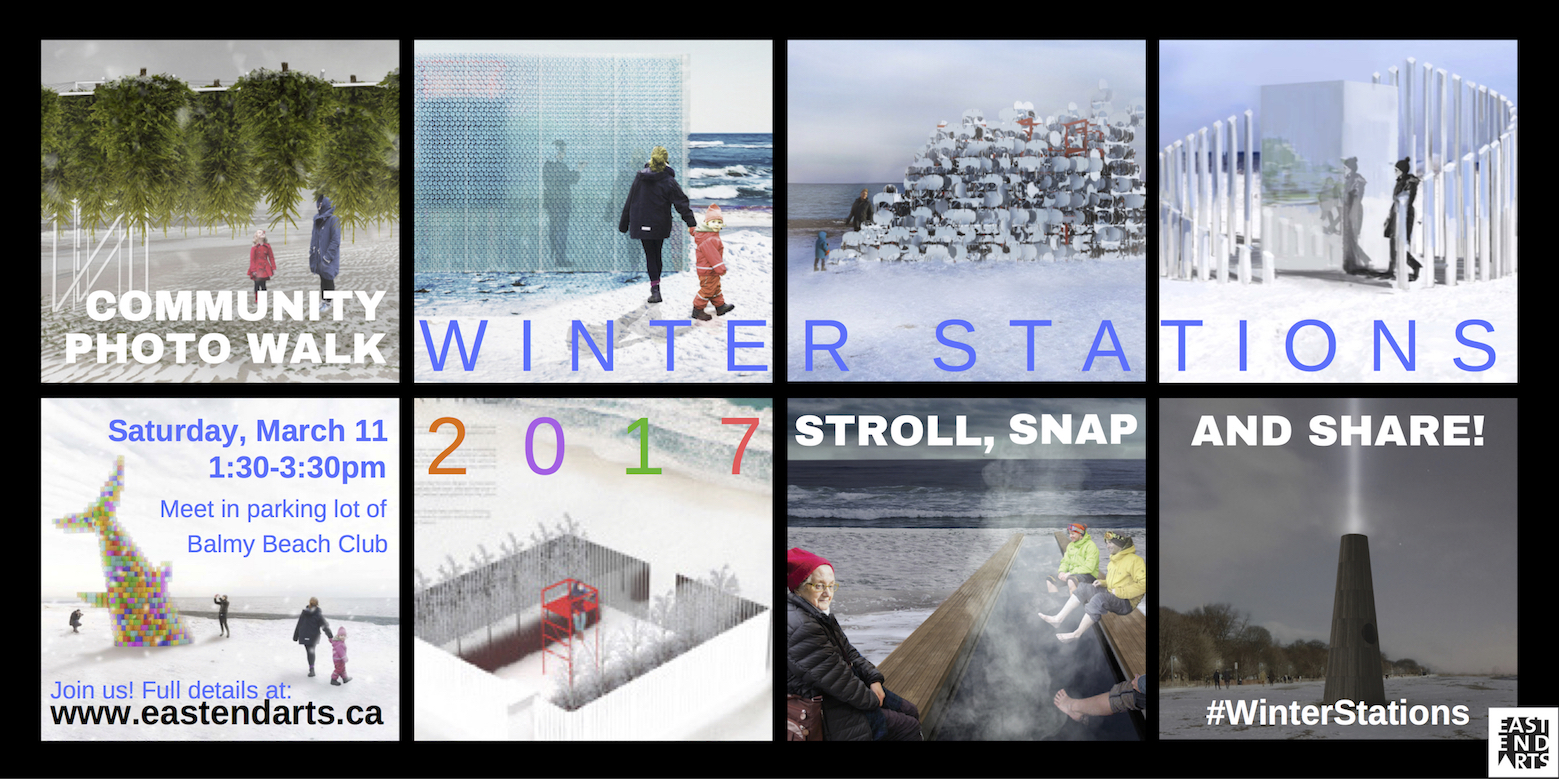 Join East End Arts for a community photo walk on Saturday, March 11 and explore the 2017 Winter Stations temporary public art installations on Balmy, Kew, and Ashbridges Bay beaches.
1:30pm – MEET in the parking lot of the Balmy Beach Club
1:30-1:45pm – ICEBREAKER activity
1:45-2:00pm – PHOTO TIPS from professional photographer Noor Al-Mosawi of noorphotography
2:00-3:30 – STROLL & SNAP – Balmy, Kew and Ashbridges Bay beaches
SHARE! Use the hashtag #WinterStations to share your photos.
Dress warm and come prepared to enjoy a wintery day on the beach. Grab a hot chocolate, coffee, or tea at one of the many cafes on Queen Street East on your way down to the beach.
About Winter Stations
Winter Stations is now embarking on its third-year, bringing temporary public art installations to The Beaches, exhibited to celebrate Toronto's winter waterfront landscape. The exhibition takes place across Balmy, Kew and Ashbridges Bay beaches located in the heart of the Beach community, south of Queen Street East, between Woodbine and Victoria Park Avenues. The exhibition runs February 20 until March 27, 2017.
The Winter Stations 2017 theme is Catalyst: Converting one form or substance into another. Artists and designers were asked to unearth and intervene in such a way as to open up the landscape, as well as the minds, of those who come to view and interact with the installations. The installations this year will also be a catalyst for change. Designers have been challenged to consider how their installation materials can be repurposed and recycled.
Here's a sneak peek at what you'll see on the beach!
WIN­NERS of the 2017 Winter Stations international design competition
IN­STI­TU­TION­AL WIN­NERS of the 2017 Winter Stations international design competition