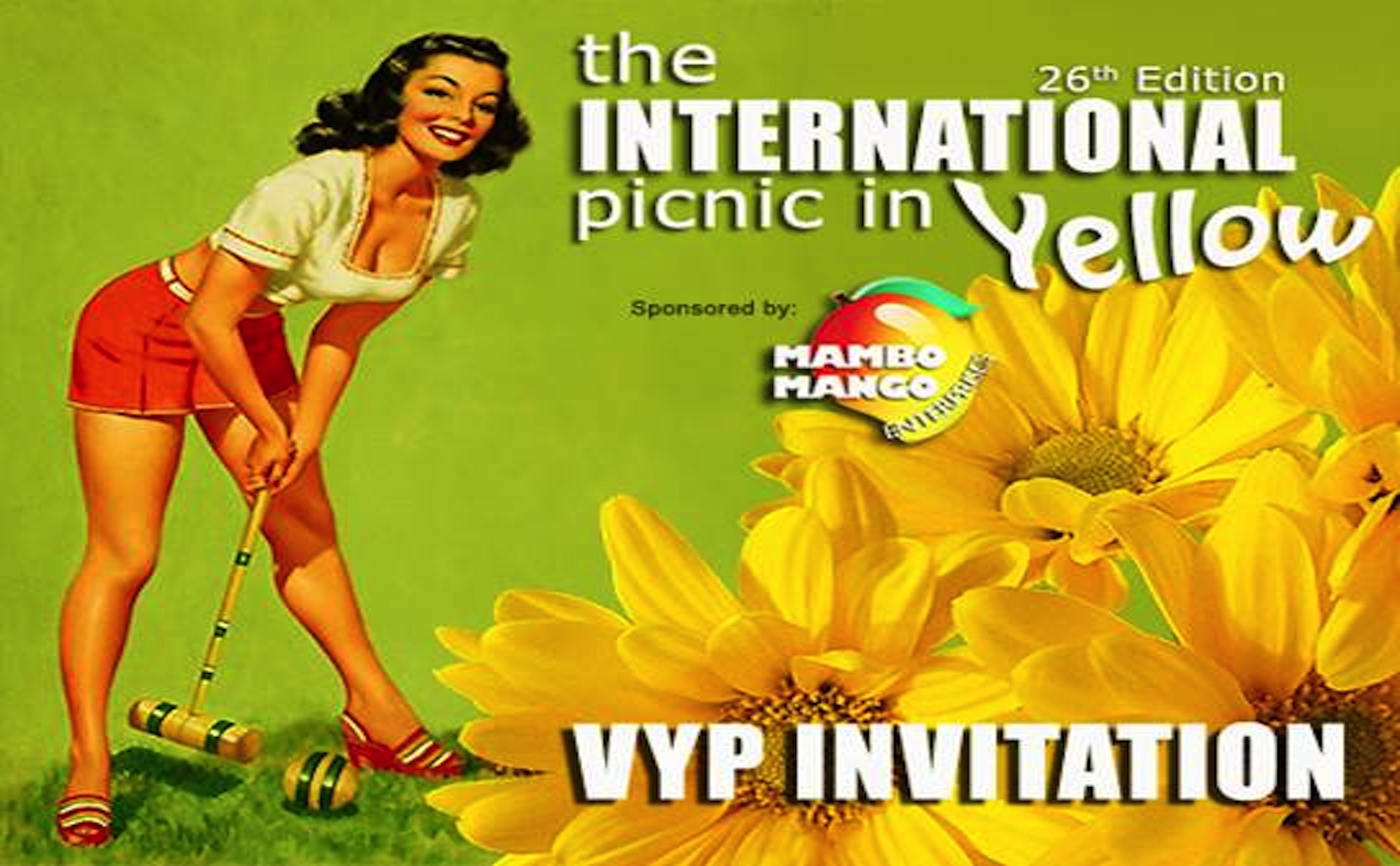 The INTERNATIONAL Picnic in Yellow
A Culture Days Ontario event
Presented by The Silver Mill in collaboration with East End Arts
Saturday, September 26, 2015, 1-5pm
East York Civic Centre, 850 Coxwell Ave., Toronto
TTC: Bloor/Danforth Line to Coxwell, then #70 bus north. Bloor/Danforth Line to Main St., then #62 Mortimer bus east or #64 Main St. bus north.
STAGING: Dear VYP, dignitaries and sponsors, you are cordially invited to join us for The International Picnic in Yellow launch event that is once again celebrating its 26th anniversary this year. Please join us for the largest Festival to never exist!
WHAT IS THE EVENT? Created by artist Isabelle N. Jaune, resident artist of The Silver Mill and presented in collaboration with East End Arts, The International Picnic in Yellow is a performance art piece and installation that invites participants to take part in a fictional VYP launch celebration of a satirical international festival. Enter the surreal world of Ms. Zaza Jaunes in this unique and humorous event. Come dressed in yellow. Open to children from ages 3-103!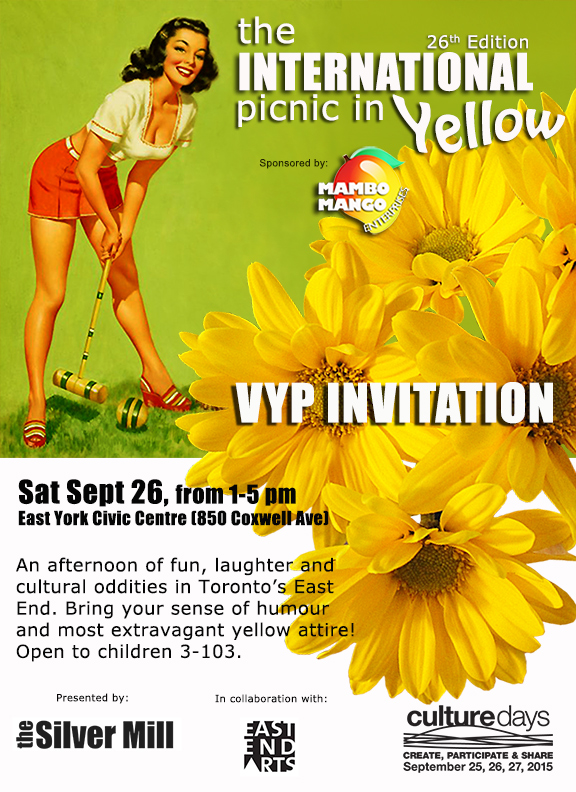 FREE INTRODUCTION UKELELE WORKSHOPS!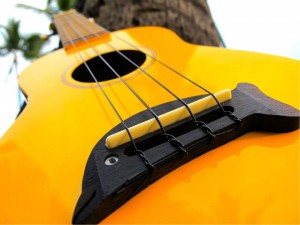 As part of the INTERNATIONAL Picnic in Yellow presented during Culture Days Toronto, we invite you to a series of FREE ukelele workshops hosted by Fabio Dwyer of the Mill House School of Music. Have fun with a group learning the basics and joys of playing the ukelele. Recommended 8 years old and up.
Make your reservations quickly as space is limited for these workshops: BOOK NOW!