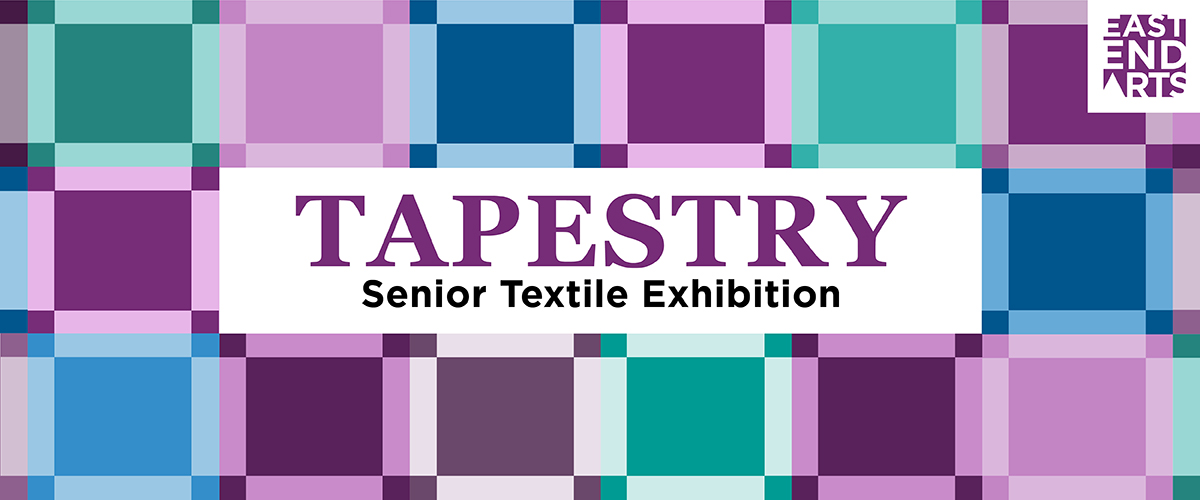 TAPESTRY, our at-home textile art program for seniors, is wrapping up with an exhibition at St. Matthew's Clubhouse this month, and we want you to come! 
TAPESTRY EXHIBITION
March 22nd – March 26th, 2023
In-person at St. Matthew's Clubhouse
Upstairs at 450 Broadview Avenue
TAPESTRY was an at-home art program that took place online for 20+ seniors and was all about inspiring mental wellbeing and creativity! Over the course of six months, from August 2022 to February 2023, participants learned different textile arts skills and increased their digital literacy skills, all while contributing to a series of collaborative tapestries. The textile workshops took place each month, and were led by different talented textile artists (Camila Salcedo, Sarah Aranha, Khadija Aziz, Fatima Kadkhodazadeh, denirée Isabel, Julia Lee, and Angela Walcott). Now, the program is culminating with an exhibition at St. Matthew's Clubhouse for people to view and enjoy these phenomenal large-scale collaborative tapestries!
ABOUT THE EXHIBITION:
Dates: Wednesday March 22nd to Sunday March 26th
Times: Wednesday and Thursday 12-5PM, Friday 12-7PM, Saturday and Sunday 10-3PM
Location: St. Matthew's Clubhouse, 450 Broadview Avenue
We invite you to pop by our Clubhouse to explore the incredible artwork created by our senior participants this March. Feel free to bring your family and friends, take in the tapestries, mingle with some of the East End Arts staff and our senior TAPESTRY participants, learn about some of our other upcoming programs and events, and more! Please note that our space is fully accessible with an accessible, gender-neutral bathroom.
Can't make the exhibition? Be sure to check out the videos and artwork below by our senior artists!
VIDEOS FROM OUR SENIOR ARTISTS:
TAPESTRIES FROM OUR SENIOR ARTISTS:
DIRECTIONS TO ST. MATTHEW'S CLUBHOUSE:
Please note that there is no public parking available at St. Matthew's Clubhouse. Metered parking is available on the surrounding residential streets. Be sure to read the posted street signs to avoid being ticketed or towed. Also note that there are paid parking lots at Bridgepoint Hospital.
The closest subway station is Broadview station, which is North of the Clubhouse. The closest bus is the 505 Dundas, which will drop you off at Broadview Ave/Langley Ave. The closest streetcars are the 504 King, which will drop you off at Broadview Ave/Langley Ave, or the 506 College, which will drop you off at Gerrard St. East/Broadview Ave. There are bike rings out front to accommodate your bike if you choose to cycle to the Clubhouse.