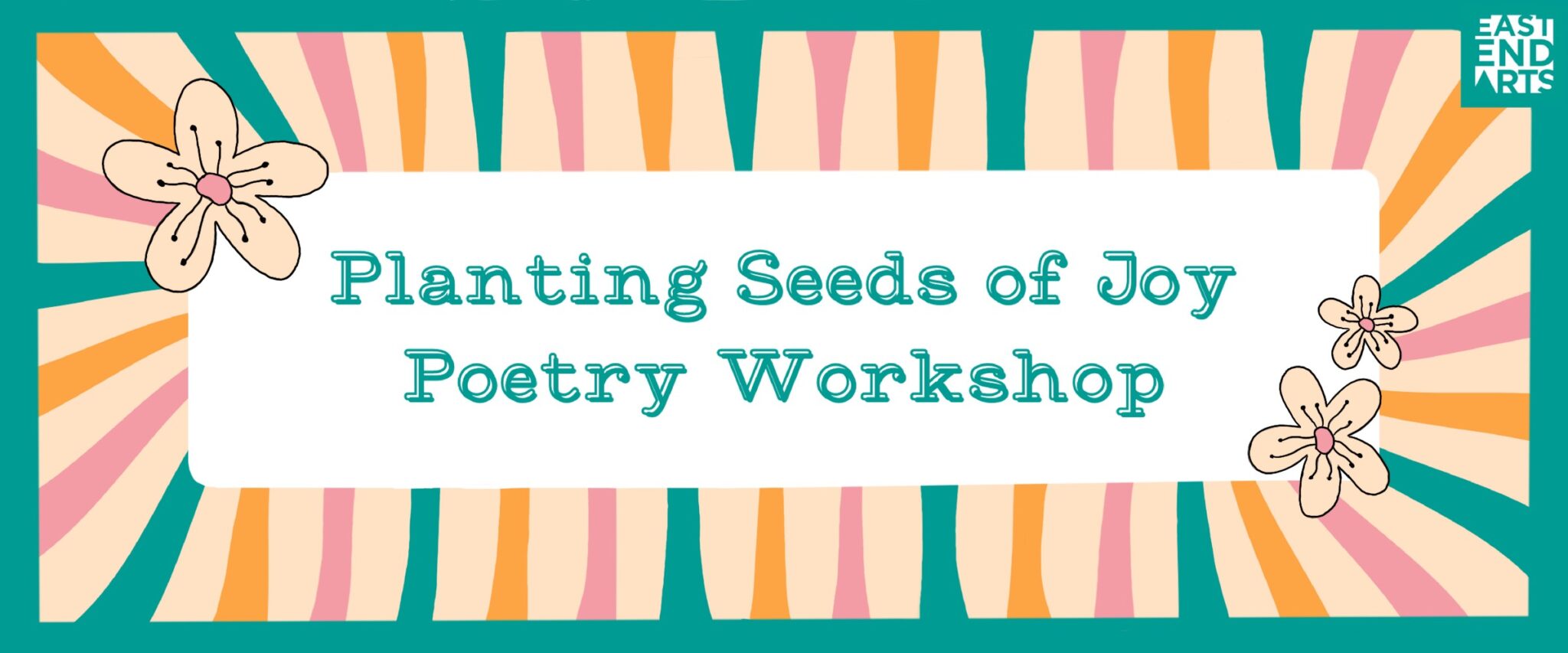 PLANTING SEEDS OF JOY
A Spring Poetry Workshop for All Ages
Saturday April 22, 2023 | 1-4PM
St. Matthew's Clubhouse, 450 Broadview Ave.
FREE | Register HERE
Led by artist Jennifer Alicia
In celebration of National Poetry month, come join us for this free poetry community workshop! Designed for ages 14+, participants will be given an opportunity to learn about Ode Poetry, and enjoy an afternoon of creative writing, exploring themes around Joy, Rejuvenation, and Regrowth. Come and plant your own mental seeds of joy together in the cozy St. Matthew's Clubhouse (and leave with some physical seeds to plant in your own garden too).
About Planting Seeds of Joy
Led by multidisciplinary artist Jennifer Alicia, this workshop will begin with a short but thorough introduction to Ode Poetry, which is a type of lyric poetry, or elaborately structured poems praising or glorifying an event or individual, describing nature intellectually as well as emotionally. Participants will also be provided with examples of well-crafted pieces of Ode Poetry as examples.
Throughout the afternoon participants will learn about the technicalities of writing Ode Poetry and be given useful writing prompts and tips. Writing prompts will centre around themes of joy, growth, reawakening, and hope, taking nod from the season of Spring. This workshop will run from 1PM – 4PM, with a brief break in the middle of the session to stretch, refresh, recharge (with light refreshments) and regroup. Participants will have the option to share their poetry pieces at the end of the workshop, if they so desire. Participants will also leave with some flower seeds that they can use to plant in a garden or planter at home.
Who is this session for?
Creative writers of all kinds – established, emerging, aspiring, hobbyist, old, young, and in between! Preference will be given to folks who live in East End Arts catchment (East Toronto). Come and enjoy a creative, inspiring afternoon together with people in your community.
What Do I Need to Bring?
Just yourself! We will have paper, pens and pencils available for the writing (but feel free to bring your own favourite pen or notepad if you like). There will also be water available, and light snacks available for the break.
Artist Bio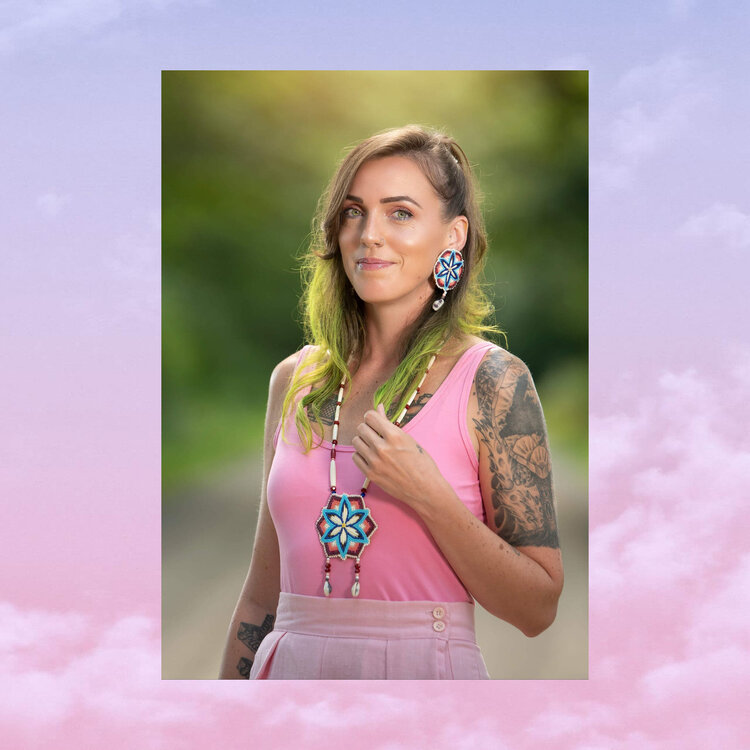 Jennifer Alicia (she/they) is a queer, mixed Mi'kmaw and settler (German/Irish/Scottish) multidisciplinary artist originally from Elmastukwek, Ktaqmkuk (Bay of Islands, Newfoundland), now residing in Toronto. She is a two-time national poetry slam champion and her work has been featured in Canthius Magazine, NOW Magazine, and CBC. They recently presented an excerpt of their play To Go Home at the Weesageechak Begins To Dance 35 Festival. Jennifer Alicia co-edited an Indigenous poetry anthology called The Condor and the Eagle Meet, which was released in May 2022 through Kegedonce Press. Find out more about her work at: jenniferalicia.com.
Register
Click the button below to fill out the registration form if you would like to register for this workshop. We will contact you to confirm your registration by Monday April 17th, 2023!
Funders
Planting Seeds of Joy has been generously funded and supported by the Slaight Family Foundation and Workman Arts, through our Satellite East Program Partnership!