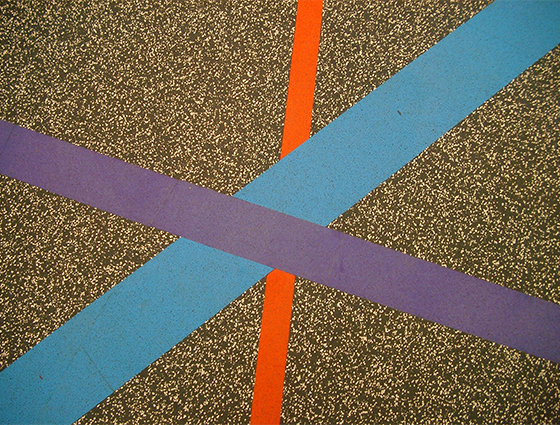 Spaces, Places, Faces: The Intersection of Art & Design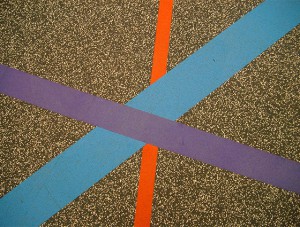 Wednesday, January 28, 2015
Doors open 6:30pm | Event 7:00-9:00pm
MadHüs Cafe, 982 Kingston Road, Toronto
This is a FREE session open to all but space is limited
What is community sustainability? How do art and design affect community sustainability? What's your art and design vision for your community in the east end?
Take part in an interactive panel discussion exploring community sustainability at the intersection of art and design. The moderator will ask questions, lead the conversation, and will involve participants in an audience Q&A. Discussion will be followed by networking opportunities and an IDEAting session led by Neighbourhood Arts Network.
Thank you for your interest in this event. Registration is now closed. 
---
Panelists:
Zahra Ebrahim | Principal, Founder, ArchiTEXT Inc.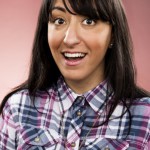 Zahra Ebrahim is a change driven, rule-bending creative, deeply invested in using design and design process to explore community engagement, institutional innovation, and participatory citybuilding. Her practice is notorious for bringing unlike people, institutions and industries together in an effort to improve both the human and the designed experience. As the Principal of the design think tank, archiTEXT, she has led innovation projects with some of Canada's largest charities and governing bodies. For the past six years, she has taught at the Ontario College of Art and Design, and has been the co-lead on the Community. Design. Initiative., a legacy project engaging some of North America's most marginalized youth in architecture and design. Zahra spent two years serving as Innovator in Residence at Canada's National Design Museum, is the co-founder of the Design Walk-In, and a contributor to the Huffington Post. She is Chair of the board of Jane's Walk, serves actively on the board of St. Stephen's House, and is a visiting instructor at the Museum of Modern Art in New York City. Her work has been featured in Luminato, Come Up To My Room, Nuit Blanche, Toronto Design Offsite, TEDxTalks, as well as on CBC, The Globe and Mail, and the Toronto Star. She was recently nominated as one of CBC's 12 Young Leaders to Watch and included in Toronto Life's 2014 issue of the "50 Most Influential People in the City".
---
Sean Martindale | Artist & Designer, Public Interventionist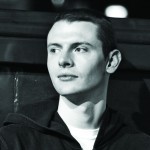 Sean Martindale is an internationally recognized interdisciplinary artist and designer currently based in Toronto, Canada. His interventions activate public and semi-public spaces to encourage engagement, often focused on ecological and social issues. His playful works question and suggest alternate possibilities for existing spaces, infrastructures and materials found in the urban environment. Frequently, Martindale uses salvaged goods and live plants in unexpected ways that prompt conversations and interaction. Martindale's projects have been featured on countless prominent sites online, as well as in traditional media such as print, radio, broadcast television and film.
---
Mazyar Mortazavi | President & CEO, TAS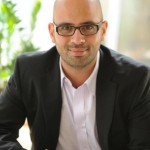 Mazyar Mortazavi is a prominent Toronto city builder with a passion for community-based initiatives. As an entrepreneur for the public good, Mortazavi operates on the philosophy that connected communities lead to more beautiful, resilient cities. With this passion for cities, he spearheads projects and initiatives that support local economy, celebrate culture and art, prioritize sustainability, and foster positive neighbourhood relationships. He is actively involved with a variety of different not-for-profit and community groups: Mortazavi currently sits on the Board of Artscape and the Artscape Foundation and formerly chaired the Foundation Board. He instructs at George Brown College's Institute without Boundaries, and Chairs its Professional Advisory Committee.
---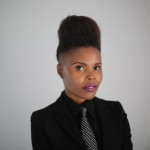 Jay Pitter | Lead Partner, The Placemakers + University of Guelph Faculty Member
Jay Pitter is a narratologist, marketing communications specialist, and former provincial funder. Having earned a graduate degree at York University's Faculty of Environmental Studies, Jay is able to wed her narrative and marketing communications expertise with urban placemaking. She is passionate about using a comprehensive approach to accessible and inclusive city building which takes into account both social and spatial design. Throughout her career Jay has spearheaded a number of noteworthy projects for organizations such as The Ontario Arts Council, Toronto Community Housing, The City of Toronto, Toronto District School Board, and DIALOG, a national architectural firm. Her work has consistently resulted in increasing capacity (knowledge, revenue, and partnerships) for co-creating more inclusive, safe, and vibrant communities. As a leader in the field of narratology and site-specific narrative inquiry, Jay has presented lectures at a number of post-secondary institutions and is currently a University of Guelph-Humber faculty member. Her recent projects include: Housing (A visual +audio essay exploring housing disparities in cities), The Honest Ed's Project (A contemporary cultural archiving and public engagement initiative), and Convergence (A democratic placemaking initiative exploring strategies and industry standards for designing cities that enhance mental health). Jay has contributed to CBC Radio for over ten years and is currently an author with Spacing, an urban issues publication. In between professional responsibilities, Jay volunteers with youth living in public housing communities like the one where she grew up, and also consumes copious amounts of literature, international films and soy green tea lattes.
---
Moderated by: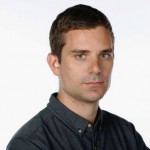 Alex Bozikovic | Architecture & Design journalist, Globe and Mail editor
Alex Bozikovic has written for several incredible magazines in the industry including Azure, Dwell, Wallpaper, Frame, Case da Arbitare, Metropolis, Architectural Record, Departures, Toronto Life, Report on Business, The Walrus, Spacing, and the Literary Review of Canada.
Presented by Neighbourhood Arts Network, Kingston&Co, Toronto Arts Foundation, & East End Arts
---