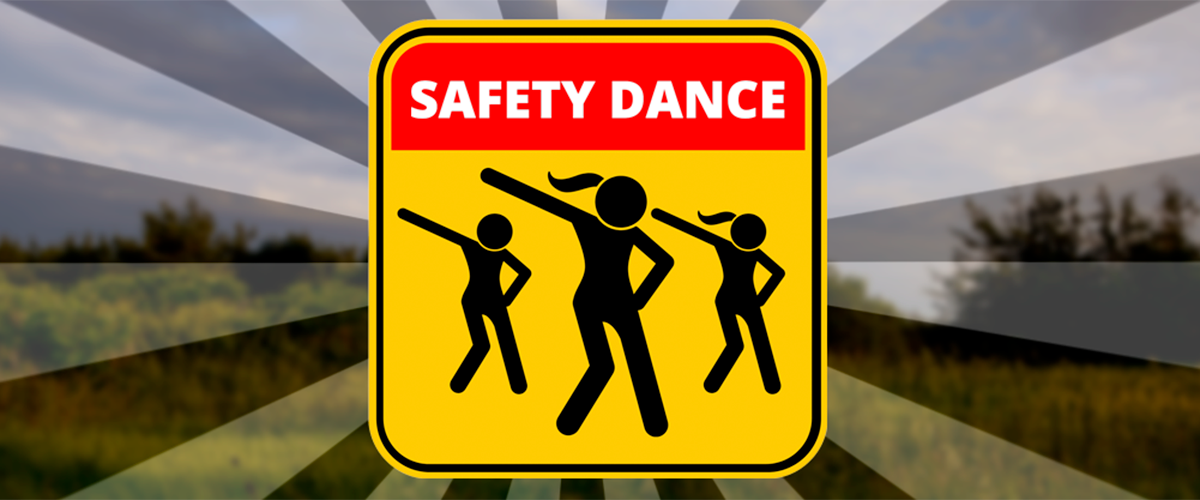 East End Arts introduces a new event for the fall, Safety Dance! Come join us and get your groove on at East Lynn Park for a fun experience dancing outside!
Safety Dance, as part of ArtworxTO
East End Arts with The Department of Illumination & Arwyn Carpenter
October 2 & 3, 2021 | 3pm-4:30pm each day
East Lynn Park (1949 Danforth Ave)
FREE | Register HERE through Eventbrite
Maximum Participants: 75 each day
ABOUT SAFETY DANCE
You're invited to come Safety Dance with us! Lay claim to your very own Safety Circle in the beautiful East Lynn Park of the Danforth Mosaic BIA in dance spaces that will be carefully measured to keep you physically distanced while getting your groove on.
Presented by East End Arts, The Danforth Mosaic BIA and the Department of Illumination, and led by dancer and choreographer Arwyn Carpenter, you'll move to fun beats at this all-ages guided community dance. No experience or special skills required! Bring your bubble and feel the safety love from head to toe! Learn the Safety Dance choreography and do it proudly to the music of Men Without Hats, (wearing of safety colours, helmets, masks, and other safety equipment optional but encouraged!)
Safety Dance invites people to have fun encounters outside their everyday lives and habits, and imagine and experience a different possible world that is more fun, participatory, surprising, equitable and sociable; a world in which they can play a new part. Covid-19 has been hard on everyone, so we want to get strangers dancing in parking lots, neighbours learning fun choreography, and grandparents and grandkids sharing in a new experience together!
REGISTRATION
Each Safety Dance can welcome up to 75 participants! Interested in joining us and grooving to the music on a fall weekend? Register by clicking the button below.
ABOUT THE DEPARTMENT OF ILLUMINATION
The Department of Illumination was founded in 2013 by a group of artists in Prince Edward County, Ontario, who came together to create the Firelight Lantern Festival. This annual celebration has grown to become one of the most beloved cultural events in the County. Six years later, they expanded their work with ICE BOX, showing their love for community by continuing to create magical arts experiences that are accessible to all. In 2019, they became an incorporated not-for-profit organization: The Department of Illumination Artistic Company.
ABOUT ARWYN CARPENTER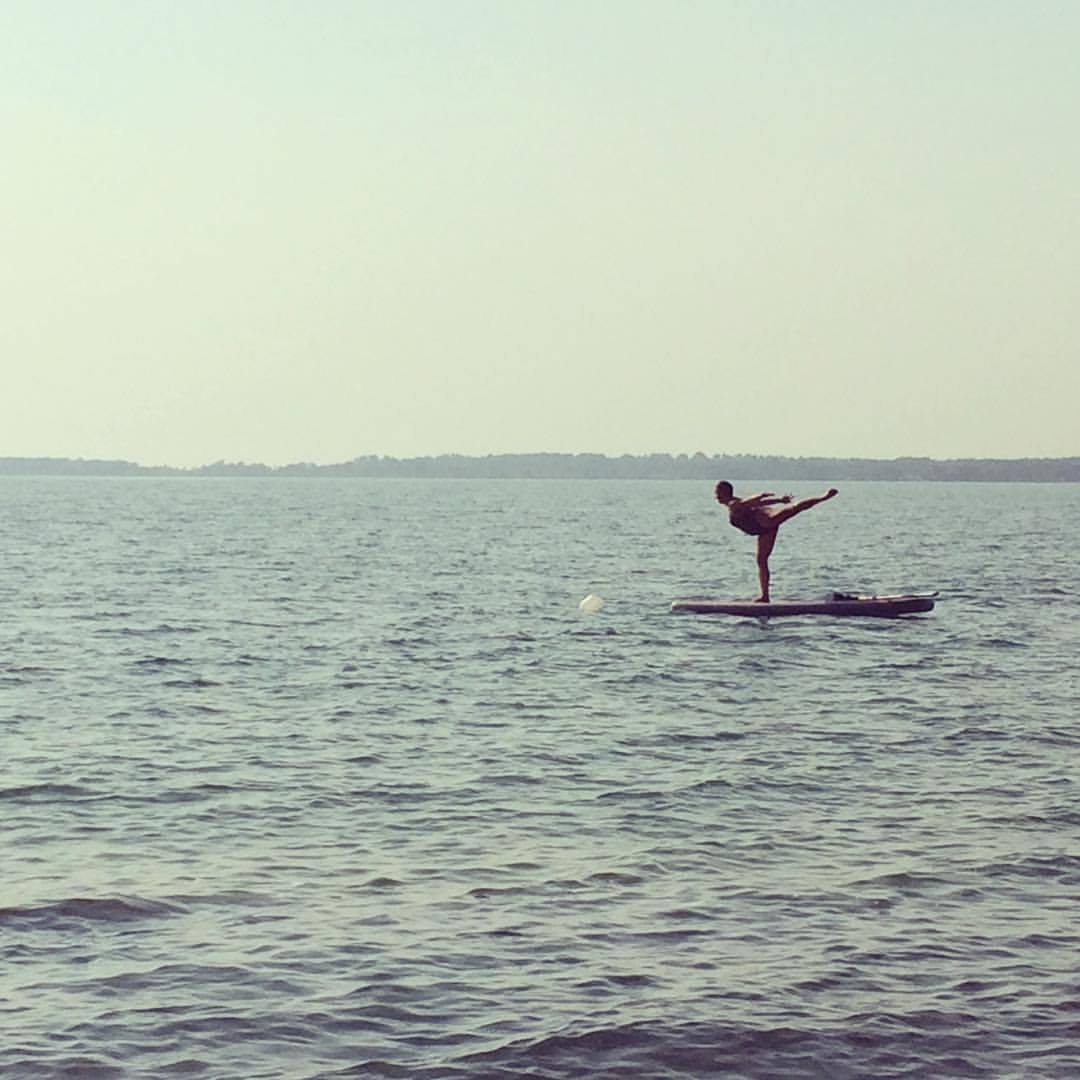 Arwyn Carpenter (she/they, settler) is a queer dancer, choreographer, and educator from Tkaronto (Treaty 13 territory). Throughout her career, Arwyn has served as faculty at Canada's National Ballet School, York University and 25 years at CCDT, formerly the Canadian Children's Dance Theatre. She holds an MFA in performance and choreography from NYU's Tisch School of the Arts, and a BEd from U of T's OISE. Her inquiry as a choreographer has explored Truth and Reconciliation, climate justice, artist Emily Carr, anti-racism and incarceration.
Arwyn is a Creative Co-Director of Flight: Prince Edward County's Festival of Contemporary Dance www.flightfestivalpec.org
A well-loved educator, Arwyn spent 10 years teaching in the Toronto District School Board. Her tenure and accolades have been highlighted through OISE's Excellence in Elementary/Intermediate Education Award (2010) and the Elementary Teachers' of Toronto's Arts Teacher of the Year Award (2017). Organizing her time between Tkaronto and Prince Edward County, Arwyn is an active member of the PEC Arts Council and a community dance artist with the Department of Illumination where she develops projects including Safety Dance and online Rainbow Dance Parties welcoming BIPOC, LGBTQ2S and all bodies. Arwyn's current artistic venture investigates land "ownership" and the landscapes and shorelines of the County through an Indigenous-informed worldview.
SAFETY DANCE VIDEO, 2021
A special thank you to Cassandra Rudolph for creating this video for Safety Dance!
SAFETY & ACCESSIBILITY
Social distancing is inherent to the fun of Safety Dance, but we still recommend that participants wear a mask, and encourage those who are eligible to be vaccinated in advance of participation in any of East End Arts' in-person programs. Contact tracing will be done on site using a QR Code survey, so bring your smart phone for more than just those selfies and dance shots!
Please note that Safety Dance events will take place in East Lynn Park. This park location is fully accessible by foot and wheelchair, and features drinking fountains (for water bottle refill), a picnic site, a playground and fieldhouse. Please note that there is also a fully accessible portable toilet for visitors to use as well.
EXPLORE THE DANNY BIA
While you're on The Danny, check out some of the incredible local restaurants, many of whom are participating in the live music pilot program and CafeTO. Here are some of our local favourites:
FUNDERS
Safety Dance is a part of ArtworxTO, Toronto's Year of Public Art.