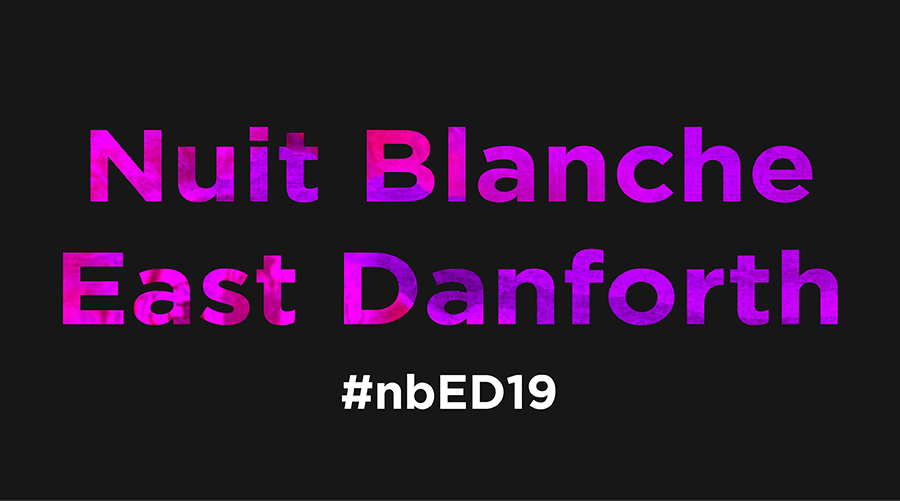 Nuit Blanche is coming to East Danforth for the first time, ever!
Nuit Blanche – East Danforth
Saturday October 5, 2019 | 7pm – 7am
Various locations along Danforth Avenue, between Greenwood and Coxwell TTC Stations
Cost: FREE to attend!
Toronto's sunset to sunrise celebration is the largest contemporary art event in North America. Since its inaugural year in 2006, Nuit Blanche Toronto has featured more than 1,400 official art installations created by over 4,900 artists, and attracted more than 1.2 million in 2018, including over 200,000 out-of-town visitors.
Now, it's time for the East Danforth to shine! Join us for the inaugural Nuit Blanche hub in east Toronto! Taking place along Danforth Avenue between Greenwood and Coxwell TTC Stations, this neighbourhood activation will delight and surprise residents of and visitors to east Danforth!
A big thank you to local Artist Kevin Winn, who was chosen as part of the Independent Projects Program and got the ball rolling on this neighbourhood hub, and the Danforth Mosaic BIA, who happily stepped forward with an investment to support the work of our artists!
OVERVIEW OF ART PROJECTS
Communities will come together to exchange drawings in Naz Rahbar's "Drawing Bar," building an art installation in the process. Kevin Winn's interactive installation titled 'Tile-Scape' is an expansive, interactive game board, which will encourage visitors to strategize impacts on our shared landscape. Meral Pasha will present an animated video projection that connects resistance fighters and Bengal tigers during the time of British colonial rule in India. Plus, nine independent artists will bring storefront windows to life, creating fantastical displays for one night only!
HUB MAP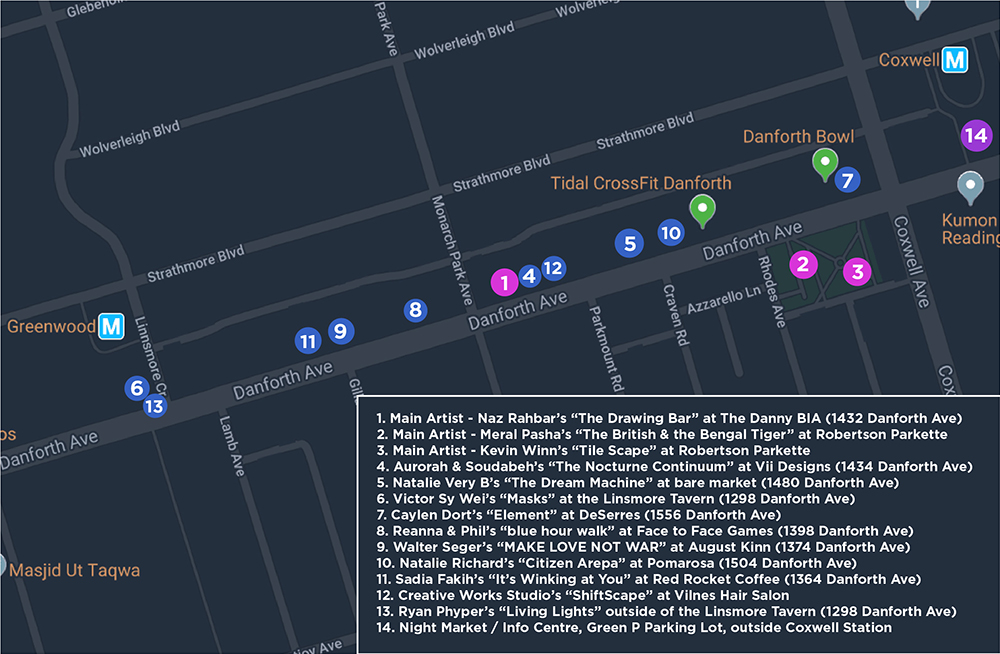 To view and download our Nuit Blanche East Danforth hub map, click here.
MAIN PROJECTS & ARTISTS
Kevin Winn, presenting Tile-Scape
Tile-Scape
Tile-Scape is a nearly 50-foot ceramic game board, designed as a forest floor, that viewers can place Scrabble tiles into. It is a microcosm of the shifting languages, conflicts and development on the Danforth in Toronto. Tile-Scape opens categories such as: nature/culture, competition/teamwork, and construction/destruction.Illuminating the row of tables from above, a bamboo scaffold supports grow light fixtures.Below, speakers play an atmospheric composition of natural sounds from Toronto.For the viewers, playful and thoughtful decisions regarding voice, space and contest may be made. Consider: "What words will I leave behind in this ever-changing environment?"Kevin Winn is an interdisciplinary Franco-Ontarian artist who explores systems of understanding between the individual and their environment. Kevin teaches Visual Arts and Expressions of Indigenous Cultures in the CyberARTS program at Lakeshore CI. During his career with the TDSB, he has facilitated large-scale projects such as: 'scope at Marc Garneau CI, Jungle at Monarch Park CI, Feed the Trump at Earl Haig SS and Equity Murals at Lakeshore CI. Kevin is on sabbatical this year to focus on his artistic practice. Kevin has degrees in Visual Art and Sociology from Guelph University. Selected exhibitions from Ontario and Québec include: TOP THIS(!), We Still Accept You (as you aren't) and Heavenly Addiction. Kevin lives in East York with his spouse, Bryanna, his daughter, Huxley and son, Becket.
Naz Rahbar, presenting The Drawing Bar
The Drawing Bar
The Drawing Bar, by artist Naz Rahbar, is an Interactive installation, immersive exhibition, and collective art making experience. The artist will be drawing, and showcasing some of her work, while making drawings with audiences. The Bar will run on the exchange of drawings "make a drawing, take a drawing" showcasing hundreds of drawings created by people, exhibited and exchanged throughout the night. When we make a mark on a surface, we transform that surface into a virtual space, yet when we are drawing we are connecting with a non-virtual world. This world becomes a place through which we can reach the inner working of our minds, and extend into our bodies. Drawing is a place unique to our individual lived experiences. Drawing isn't from here, a place in between dimensions, the voice of our imagination and lived bodily experiences. Drawing is a place where we confront the unknown, an elsewhere that's not here, a place not reachable by reason. It is the interrelationship between our mind, body, and place. Drawing is physical and metaphysical, conscious and unconscious, subjective and objective trace of our being in the world.
Naz Rahbar is a Toronto based multimedia artist with drawing at the core of her practice, she works in print, artist books, performance, animation, and installation. Her work is often narrative based and about the dilemmas of queer, immigrant and diasporic experiences. She graduated from OCAD University with a BFA in 2009, and with bachelor of Education with a Fine Arts focus from York University in 2012. Co-director and founder of ArtCave, Naz has been working in education and an active community arts facilitator. She has shown work in and outside of Canada, and recently completed her MFA at York University.
Meral Pasha, presenting The British and the Bengal Tiger (2017)
The British and the Bengal Tiger
In 1857, during the India's First War of Independence, the British East India Company executed soldiers and civilians who fought against the British occupation of India. This animation takes an allegorical look at the violent suppression of an effort to overthrow a colonial empire, a hundred years too early, as well as the mass slaughter of Bengal Tigers by British colonial officers during the so-called 'British Raj'. Punch magazine and other popular British Press at the time called this 'The British Lion's Vengeance on the Bengal Tiger.'
Meral Pasha is an interdisciplinary Canadian artist and facilitator, with an interest in post-colonial and neo-colonial narratives and the politics of power. She has a B.F.A from Ocad University and a sense of humour about life. Meral Pasha's work, The British and the Bengal Tiger, was developed under the Collecting Personal Archives workshop series that was facilitated by soJin Chun, in partnership with The Truth & Dare Project.
IN VIEW PROJECTS & ARTISTS
For the night of October 5th, 2019, nine independent artists will bring storefront windows to life, along Danforth Avenue, creating fantastical displays for one night only! The list of projects is as follows:
The Nocturne Continuum, presented by Aurorah & Sudabeh: an all night performance art piece including live painting, live music, abstract performance and audience participation;
The Dream Machine, presented by Natalie Very B: a mobile window display that paints a surrealist dystopian depiction of women chasing a dream;
Masks, presented by Victor Sy Wei: masks made from recycled material and plaster that represent the growing diversification of the community in the Danforth area;
Element, presented by Caylen Dort: window installations that serve the queer community in the east end, by providing them with a space to be in their truest form;
blue hour walk, presented by Reanna Niceforo, and Phil Sutherland: a window installation that features a projection component and a hanging installation, which together tell a story about visiting our past, while moving towards the future;
MAKE LOVE NOT WAR, presented by Walter Segers and Lilliput Gallery: a movable doll house consisting of still 2D images and 3D altered toys, which tell a unique story reminding us to make love instead of war;
Citizen Arepa, presented by Natalie Richard: a mixed media display featuring canvases, mannequins and cooking supplies, to celebrate how we come to know the cultures of people around us through food;
It's Winking at You, presented by Sadia Fakih: sculptures/ assemblages made by manipulating and reconfiguring materials that represent South Asian and Modernist Western tropes, cultural hybridity and transformation;
ShiftScape, presented by Creative Works Studio: a shadow screen installation informed by the shifting internal and external landscapes of mental health concerns, in the time of climate change.
VOLUNTEER WITH NUIT!
We're so excited that Nuit Blanche Toronto will be coming to East Danforth for the first time! We're currently looking for an army of volunteers who can assist us on the night of, October 5th 2019, from sunset to sunrise (7pm to 7am). Roles vary from Accessibility Assistants, Artist Assistants, Information Ambassadors, Behind-the-Scenes Assistants & more!
Are you interested in volunteering at one of Canada's leading contemporary art events? Learn more and sign-up here! We will be in touch soon.
FOOD & REST HUB
Nuit Blanche Toronto audiences are welcome to stop by the Coxwell and Danforth Green P (right by Coxwell Station) to visit the East Danforth Visitor Centre available during the event from 7 p.m. to 7 a.m. to:
View large-scale maps and pick-up a printed map;
Chat with a Volunteer Information Ambassador;
Get something to eat from some of our fantastic local food & drink vendors;
Visit washrooms.
GETTING HERE
We encourage local community members and visitors to the east Danforth Nuit Blanche hub to visit us on the night of October 5th by taking the TTC, biking or walking. Please note that the TTC will be operating all night on the evening of October 5th, 2019. Day Pass/Group Day Passes purchased for use on October 5th will be valid until 7 a.m. on October 6th.
ABOUT NUIT BLANCHE TORONTO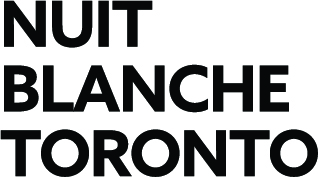 Nuit Blanche was originally conceived in Paris, France in 2002, with a mandate to bring contemporary art to large and diverse audiences in public spaces. In 2006, the producers of the founding Nuit Blanche from the City of Paris invited the City of Toronto to join an assembly of more than six founding European cities producing similar art and cultural events. Toronto was the first North American city to model itself based on the City of Paris Nuit Blanche, and has since inspired similar celebrations. The Toronto event is produced by the City of Toronto.
Nuit Blanche Toronto is a free, 12-hour contemporary art event that has a mandate to connect contemporary art to the broadest possible publics and to create opportunities for audiences to explore and engage with contemporary art in public space.
2019 marks the 14th edition of the event, with programming taking place in neighbourhoods across the city, including Scarborough, Don Mills, Bloor-Yorkville, Downtown, Fort York, West Queen West, Sterling Road, Danforth East and more. On Saturday, October 5, sunset to sunrise, the city will be transformed through contemporary art. This is an exciting opportunity to celebrate and showcase Toronto's arts community, the City's commitment to contemporary art, and installations that engage both uninitiated and devoted art lovers from Toronto and beyond.
ABOUT EAST END ARTS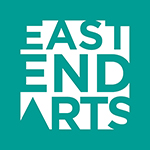 East End Arts is a non-profit community arts organization that serves the east end of Toronto. We provide inclusive arts programming and events to our local communities, including youth, newcomers, seniors and priority groups. We also provide professional development opportunities to both emerging and established artists and arts organizations. Our vision is to unite, inspire and enhance the communities of east Toronto with the transformative power of the arts.
ABOUT THE DANFORTH MOSAIC BIA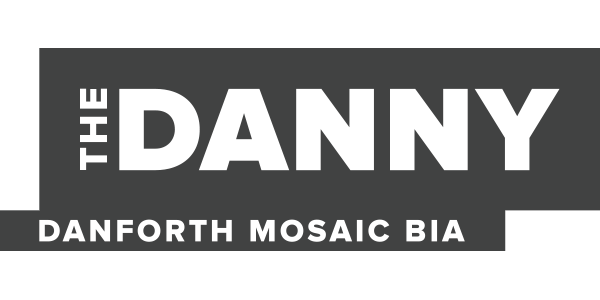 The Danforth Mosaic Business Improvement Area (BIA) was formed in 2008 with membership comprised of commercial property owners and business owners on Danforth Ave. between Jones and Westlake. The BIA works in partnership with the City to create thriving, competitive, and safe business areas that attract shoppers, diners, tourists, and new businesses. Their vision is to create a vibrant and well-maintained business area with diverse shopping and dining opportunities and services to attract the local community as well as visitors.