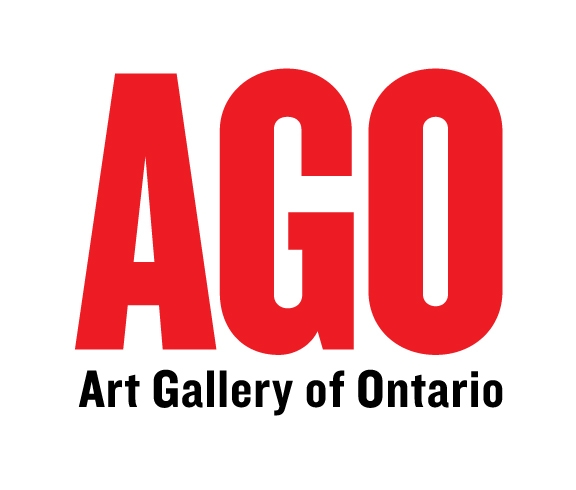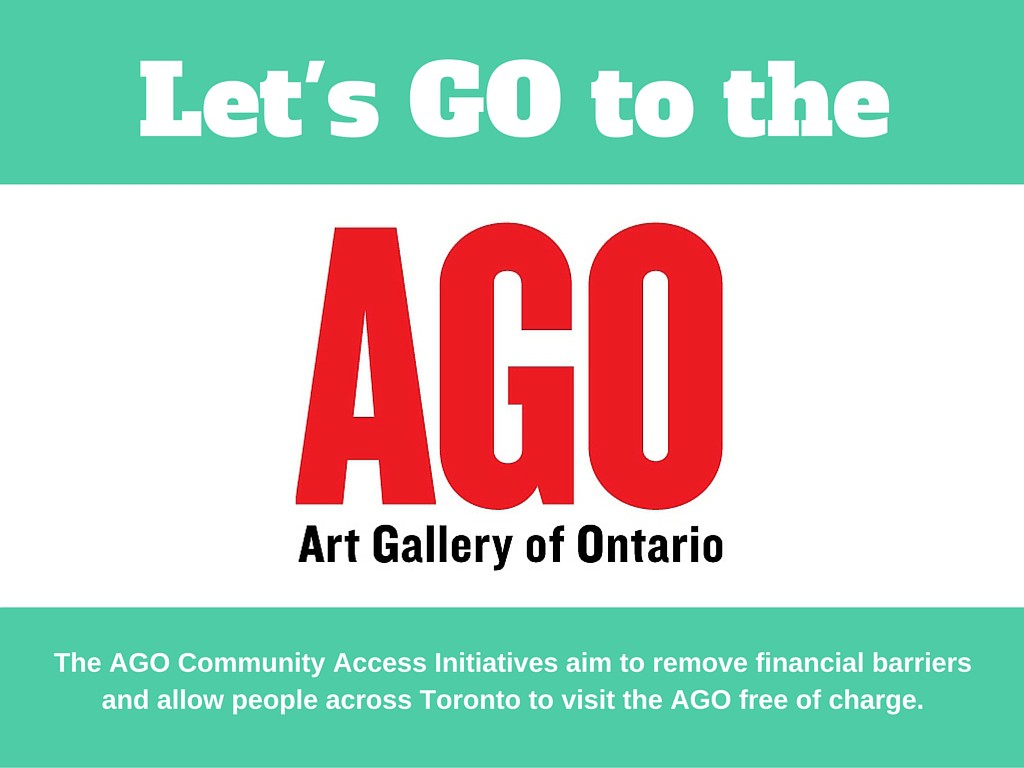 Visit the AGO for Free! 
The AGO Community Access Initiatives aim to remove financial barriers and allow people across Toronto to visit the Art Gallery of Ontario (AGO) free of charge.

The vision of the AGO is "to bring people together with art to see, experience, and understand the world in new ways".
In addition to all the amazing art the east end has to offer, we know that a trip to the AGO is an experience everyone from each corner and community of Toronto should experience. East End Arts is partnering with the AGO to make its community access programs available to our members who have financial or other barriers that prevent them from taking a visit to the AGO.
(AGO Tip: General admission to the AGO is always free on Wednesday evenings from 6-9pm, and secondary students with valid ID can visit the AGO free of charge Tuesday-Friday after 3pm!)
Community and Arts Organizations, Camps, Youth Groups: would you like to plan a group trip to the AGO? The AGO offers organizations serving challenged communities the opportunity to book free self-guided group visits – a great way to introduce the AGO as a key community destination and resource. Ask us about the AGO Neighbourhood Access Program to reserve tickets in advance for free self-guided group visits to the AGO's collection galleries and general admission exhibitions.
---
Thank you for your interest in this initiative. Registration is now closed. 
---
Art Gallery of Ontario (AGO)


317 Dundas Street West, Toronto
Call 1-877-226-4246 or 416-979-6648
Directions & Parking | When to Visit
Accessible AGO | Gallery Guidelines | Family FAQ
Hours of Operation (general):
Monday: CLOSED
Tuesday: 10:30am – 5pm
Wednesday: 10:30am – 9pm
Thursday: 10:30am – 5pm
Friday: 10:30am – 9pm
Saturday: 10:30am – 5:30pm
Sunday: 10:30am – 5:30pm