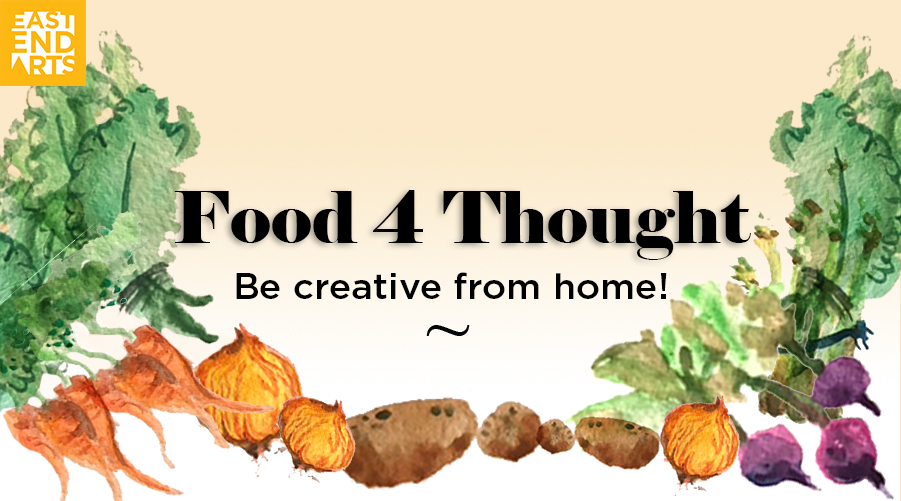 East End Arts, watercolour artist Christine Walker, and collage artist Shona Chornenki are happy to continue presenting a program with the Applegrove Community Complex: Food 4 Thought! Read on to learn more about how this program is growing into the fall & winter of 2020 and how you can Sponsor a Senior.
Food 4 Thought
East End Arts and Artists Christine Walker & Shona Chornenki
June-December, 2020
Location: From the comforts of home for participating seniors
Cost: Free to seniors through Applegrove
*Please note that this program is not open to the public for participation
In June of 2020, East End Arts, Applegrove Community Complex, and the East End United Regional Ministry introduced a new program working with local seniors accessing the Glen Rhodes Food Bank – Food 4 Thought! Food 4 Thought originated as a series of weekly art activities, focused around recipe sharing and story-telling to help keep spirits up while we all stayed at home. Along with a weekly food basket, East End Arts and our partners delivered arts and craft supplies to participating seniors in June and July, as well as a weekly set of creative prompts to spark the imagination, as well as feed the soul.
Now for the fall and winter of 2020, Food 4 Thought is growing into something new and entering a new online phase! We are now presenting a series of online Zoom classes with lead watercolour artist Christine Walker, and lead collage artist Shona Chornenki, to allow participating seniors the opportunity to continue creating beautiful watercolour creations, and now fun collage creations too! Classes will focus on learning new watercolour and collage-making skills, and creating a supportive online community to be creative and have fun!
About the Lead Watercolour Artist: Christine Walker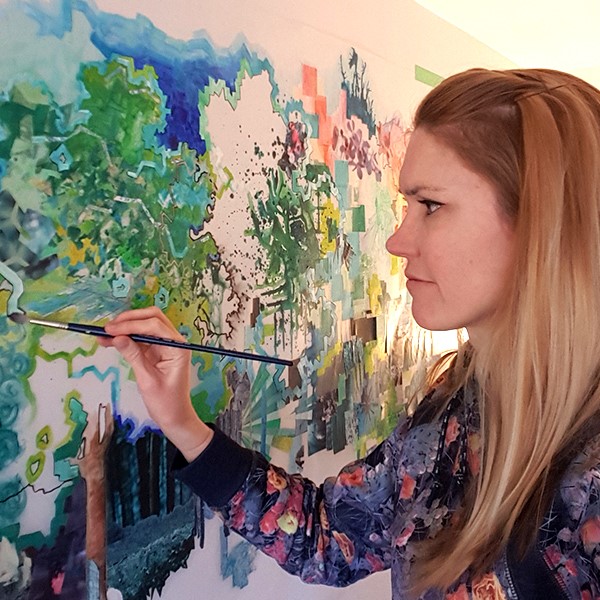 Christine Walker is a painter and an arts educator who currently lives in East Toronto. She has been a Visual Arts teacher with the Toronto District School Board for 16 years, and is very passionate about quality arts education. Christine has her Master of Fine Arts degree (MFA) from OCADU, her Bachelor of Fine Arts degree (BFA) from NSCADU, and a Bachelor of Education degree (BEd), with Arts qualifications from Kindergarten to grade 12. She is experienced in Oil, Acrylic, Encaustic and Watercolour painting, and enjoys creating in all forms. Her current paintings combine Watercolour and Acrylic painting, with a focus on birds often seen in East Toronto. She is currently working with an author to illustrate a children's book, and completing commissioned paintings.
Website  |  Instagram  |  Facebook
About the lead Collage Artist: Shona Chornenki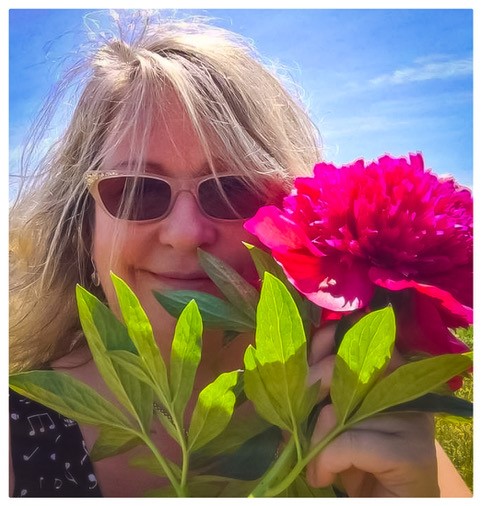 Shona Chornenki Is an experienced art workshop facilitator, media technologist and educator. She is a woman on the cusp of change.  She recently moved her studio from PEC to east end Toronto and is on the verge of becoming an empty nester.  She is making plans for an early retirement from teaching in the next few years and learning to embrace the new virtual life in cyberspace.
Shona's art practice reflects the ever changing world we live in. She is a modern day renaissance woman. Her current medium of choice is 2d and 3d collage and acrylic paint.  She works with the discarded: vintage images, found natural objects and thrift store finds; creating collaged narratives. Shona's art has been displayed and published locally, across Canada and Internationally.
Sponsor A Senior!
You can help support this program by Sponsoring A Senior! Donate $65 to East End Arts today, and you will help sponsor one senior to participate in our new series of online Zoom classes, which will include:
A series of weekly art prompts like, What is your favourite landscape that you have visited in real life? Are you a mountain person? An ocean kid? City mouse or country mouse? Find advertisements or articles in newspapers, magazines etc and collage together your favourite imaginary landscape!
6 hours of online Zoom class time with our lead artists
Delivery of high end art supplies like, watercolour paint brushes and paints!
Please note that there is no cost to participate for Applegrove seniors!