This month we invited Lalaa Comrie, an Afro-Caribbean Poet, Book Blogger, and Diversity Advocate from Toronto (who currently facilitates our program, the Anti-Oppression Book Club), to share some of her book recommendations for Black History Month. We are excited to share her seven top picks with you! Please read below to check out our February 2022 #EEABlog guest post.
Post By Lalaa Comrie, @ThisBlackGirlReads
Feature Image By Christin Hume 
Sometimes the best way to understand the world around us is to stop and pick up a book. That's certainly true during Black History Month and well beyond. A big part of Black History Month is acknowledging the struggles of people of African descent, but also celebrating their beauty and the magic as well. 
In our current climate people of all backgrounds are seeking understanding, and most people take this time to diversify their bookshelves. If reading is your thing, the options are endless, from thoughtful essays, fiction, or haunting poems, Black authors have been publishing a number of books that are shaping our conversations about race, community, and culture, and expanding our thinking. 
In celebration of Black History Month, here are seven books that highlight the unique voice of the Black experience:
These are only a few of the books you can read to diversify your booklist during Black History Month and beyond. One month can never be enough to explore and celebrate all the achievements and contributions of Black people. Learning, expanding our thinking, and reading books that allow us to go beyond our own experience should be part of our everyday lives. 
ABOUT THE WRITER: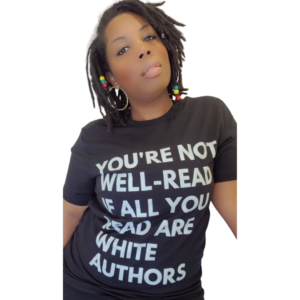 Lalaa Comrie is an Afro-Caribbean Poet, Book Blogger, and Diversity Advocate from Toronto, on a mission to help readers Diversify & Decolonize their bookshelves. In 2015, after traveling across Canada she realized that so many people were in the dark about race, culture, class, privilege, and systematic racism. She needed to find a way to educate those who wanted to learn, so she launched 'This Black Girl Reads' Blog as a way of helping readers explore the world and the voices that far extend their own personal narrative. Her aim is to highlight the voices that have been suppressed, in hopes that if we diversify our bookshelf it also helps diversify our approaches, bridge the gap, and break down some of the barriers that exist in our community. Her podcast "Getting Lit" is a monthly podcast that introduces listeners to new diverse books coming out each month that they should add to their list.
www.thisblackgirlreads.ca | Instagram @thisblackgirlreads