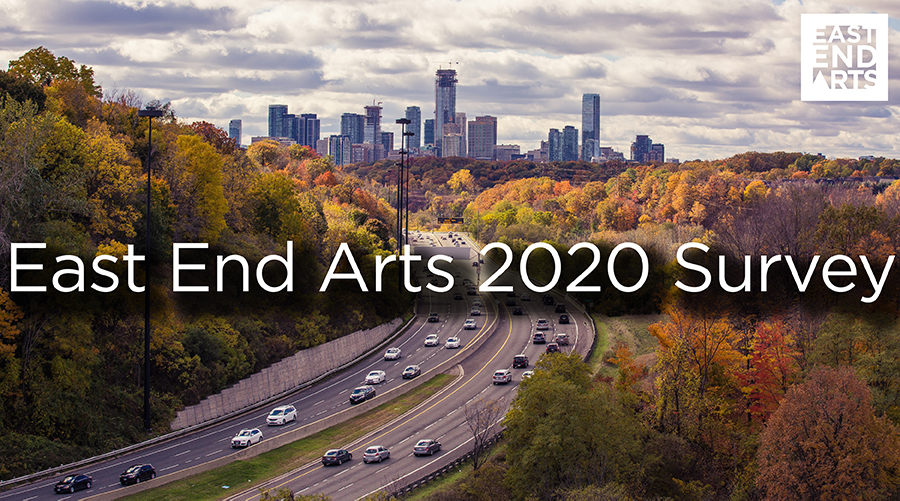 East End Arts has launched a new survey to get to know our East Toronto community members and to shape arts & culture in our neighbourhood!
East End Arts 2020 Survey
Open from February 7 – March 27, 2020 * EXTENDED DEADLINE!!
Survey Link: HERE
In 2018, East End Arts launched our first arts survey to find out more about the East Toronto communities we serve, and what the arts mean to them. Now, we're following up with our second annual survey to measure how the opinions and needs of our community have changed and evolved over the past two years.
In this survey we ask questions like, What do arts and culture in the east end mean to you? How is East End Arts, the local arts service organization in East Toronto, serving you? Are you an artist who produces art or a community member who values and consumes art? Please join us in this valuable arts survey to help us find out how East Enders value art, what an artistic community means to them, and how East End Arts' programming can better serve our communities. Together, we can improve the arts in East Toronto!
Answers will be reported anonymously as part of the overall results.
For those who complete our survey, you will have the chance to win a gift basket with prizes from some of our favourite East Toronto businesses, valued at over $200! Plus you'll automatically win the satisfaction of contributing toward the improvement of arts programs and services in East Toronto!
A winner will be selected and contacted by Wednesday April 1st, 2020. We thank you for participating in our survey!