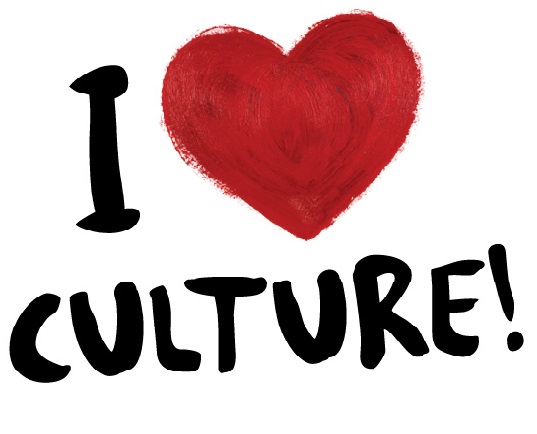 Culture Days Information Session
Tuesday, May 26, 2015, 6-8pm
Main Street Library, 137 Main Street, Toronto
Free and open to all
Find out about the many available resources, tools, and tips that can make your Culture Days activities a success. Meet and network with other Culture Days activity organizers and find out what is being planned in your community.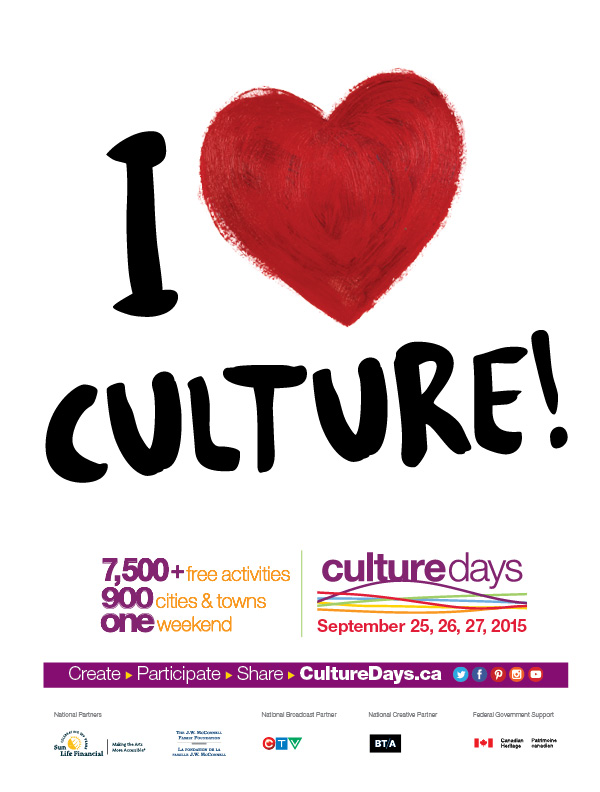 What is Culture Days? Culture Days is a collaborative movement to encourage awareness, participation, and engagement of all Canadians in the arts and cultural life of their communities. Now in its sixth year, this Canada-wide celebration represents the largest-ever public participation campaign undertaken by the arts and cultural community in this country. Culture Days will feature free hands-on activities that invite the public to participate in the "behind-the-scenes" world of artists, creators, heritage workers, architects, curators, and designers in their community. Through this exchange, artists and creators have a unique opportunity to engage people of all ages in their creative practice. Culture Days will take place on September 25-27, 2015, in all provinces and territories.
To learn more about Culture Days, visit www.culturedays.ca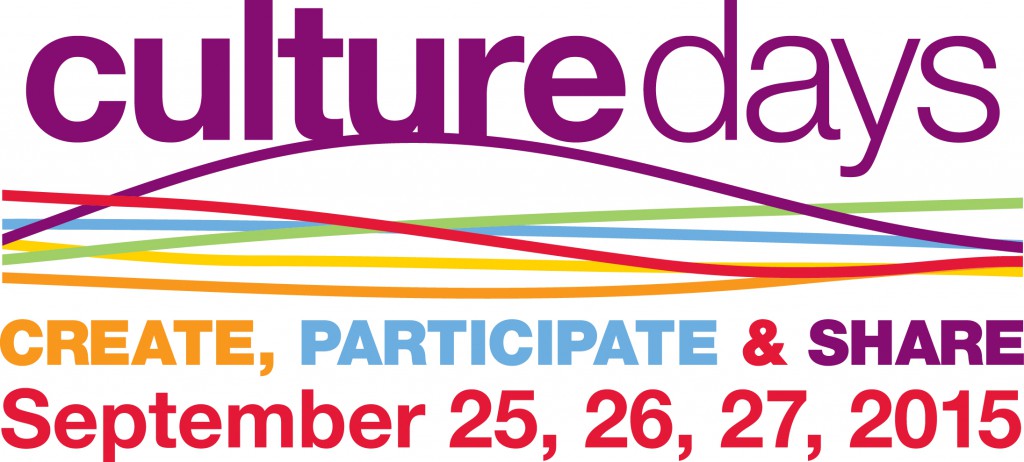 If you have any questions about participating in Culture Days, please contact:
Aubrey Reeves, Ontario Culture Days Manager
Tel: 416-646-7469 Toll-Free: 1-800-387-0058 ext. 7469
aubreyreeves@culturedays.ca | www.culturedays.ca
Catherine McLeod, OAC's Culture Days Animator/Coordinator
Tel: 416-961-1660 ext. 5124 Toll-Free: 1-800-387-0058 ext. 5124
on@culturedays.ca | www.culturedays.ca