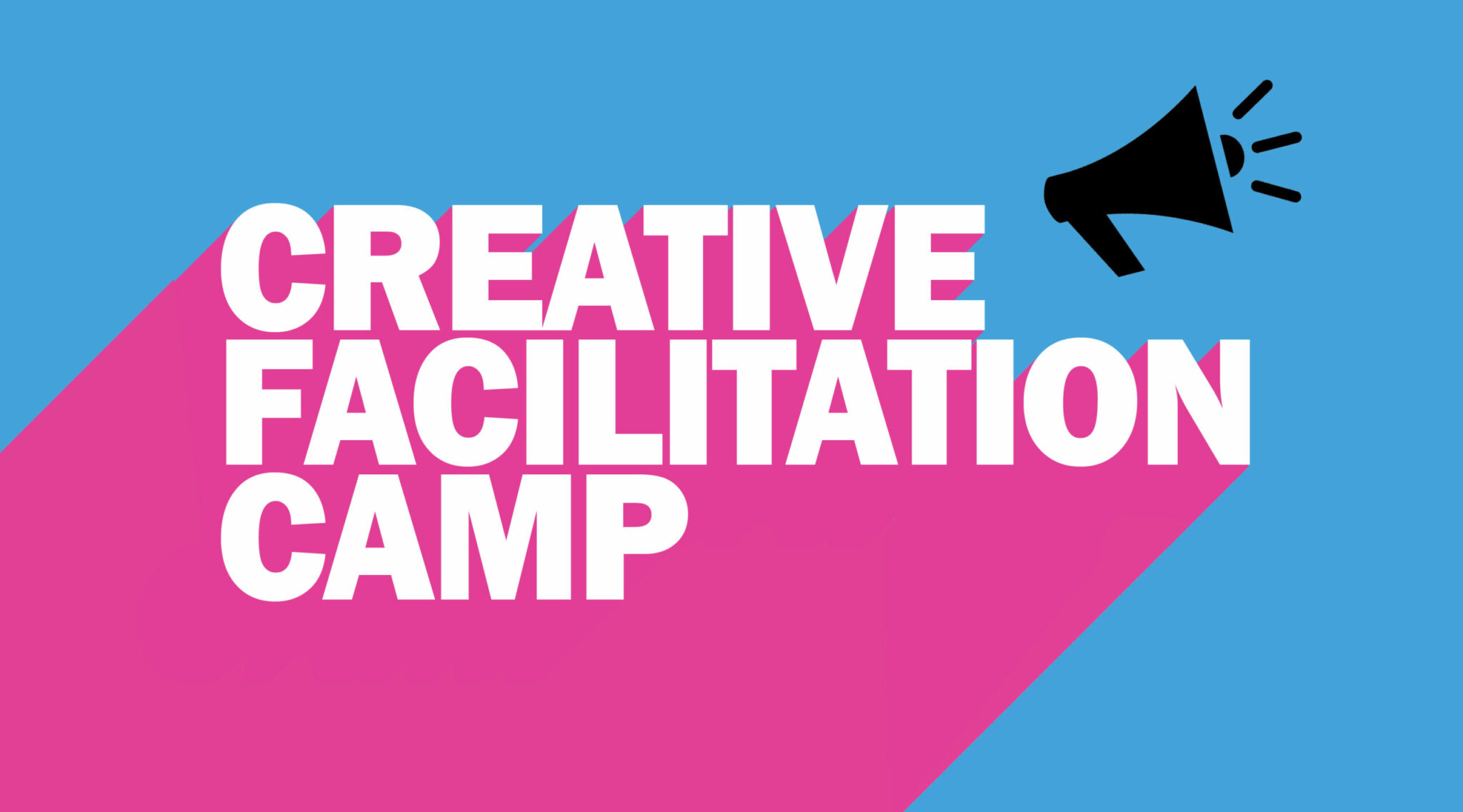 Creative Facilitation Camp, 2021
Feb 26 – 28, 2021 | Online through Zoom
Sliding Scale from $10-$500 | Register via Eventbrite
Maximum 35 Participants – REGISTRATION IS NOW CLOSED
This year Creative Facilitation Camp (like everything) is going to pivot to the online world! Join us for a series of workshops to take your creative facilitation practice online, and gain other valuable skills to support your work.
Presented by East End Arts and Scarborough Arts, in collaboration with Partners in Youth Empowerment, Digital Main Street, and Community Impact Consulting (Parul Pandya), Creative Facilitation Camp 2021 is a three-day professional development series which supports artists, arts facilitators, and arts & culture workers in their creative facilitation skills. Over the course of three days, participants will learn how to:
Create safe and welcoming spaces for participants from all backgrounds;

Better understand the terminology used in Anti-Oppressive and Anti-Racist work;

Master the technology used for online workshops; 

Allow the creativity of your participants to flourish;

Build trust between you and your participants;

Build confidence and feel empowered as a creative facilitator;

Develop creative ways to transform your art and cultural practice into an engaging workshop and/or learning opportunity for community members;

And more important, how to do it all ONLINE! You will learn advanced techniques for using Zoom to create powerful online experiences.

You'll also get a chance to learn about Digital Main Street, an exciting program that will help you create a website and ecommerce platform to support your art practice!

WHO IS CFC FOR?
This year's Creative Facilitation Camp is for anyone who is wondering how to make magic happen in a digital space. This program is ideal for:
Artists who have participated in previous versions of CFC in person, and those who already have a baseline of understanding how to facilitate workshops;

Artists who are looking to develop into arts facilitators and educators, or practicing arts facilitators who are looking to improve their current skills and take their creative facilitation to the next level online;

Arts & cultural workers who are looking to improve their professional facilitation skills for working with groups of people (community consultations, stakeholder groups, youth, etc.).



Why learn Creative Facilitation? It's simple: revenue. By learning to better facilitate classes and workshops, you can leverage your art practice into a whole new revenue stream!
CAMP SCHEDULE & CURRICULUM
Friday February 26, 3pm

–

Welcome & Flag Raising Ceremony (it's camp, after all)

Friday February 26, 3:15pm

–

Applying Anti-Oppression with Parul Pandya, Community Impact Non-Profit Consulting

Saturday February 27, 11am –

Session 1, Facilitating Online Workshops with PYE Global

Saturday February 27, 2:30pm

–

Digital Main Street – How to Increase your Arts-Based Business Presence Online & include Ecommerce Platforms

Sunday February 28, 11am

–

Session 2, Facilitating Online Workshops with PYE Global
The curriculum of Creative Facilitation Camp for 2021 is primarily based on "How to Lead Engaging and Interactive Online Programs" developed by PYE Global. 
"It was such a safe space to explore our creativity and ideas in a supportive environment. It expanded my idea of what facilitation could look like." – CFC Participant, 2019
During the PYE Global portions of this camp, participants will:
Gain a toolbox of 20 virtual activities that promote creativity, social emotional learning and group cohesion;

Learn strategies for building community and connection;

Learn to facilitate creative and multi-layered activities;

Maximize collaboration using whiteboards, annotation and advanced Google tools;

Unlock the surprising potential of breakout rooms;

Share slides, video and music seamlessly;

Learn ways to engage even your quietest participants;

Customize your Zoom system to fit the needs of your

program;

Set up speakers, panels, fishbowl conversations and online performances;

Understand how to create an effective team to produce your program;

Troubleshoot tech challenges with fellow learners.
ABOUT THE FACILITATORS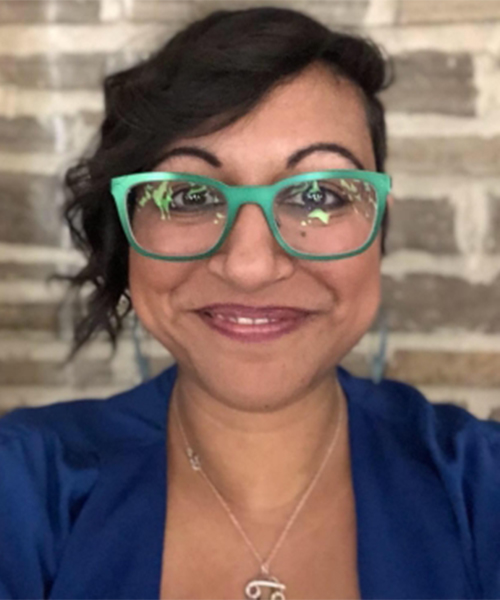 Parul Pandya has been skillfully working in non-profit in various roles through the past decade, including as a community builder, consultant, programmer and producer. She specializes in using arts for social change. After finishing managing in community granting for the largest government funder in Canada, the Ontario Trillium Foundation, she seamlessly transferred her knowledge, passion and skills to open her own consulting practice. Community Impact Non-Profit Consulting strategically enables community engagement and equitable innovation. She is also a Queer South Asian freelance writer/poet, and an activist for over a decade. She has a deep passion for ethics and social justice, which she also teaches at Centennial College.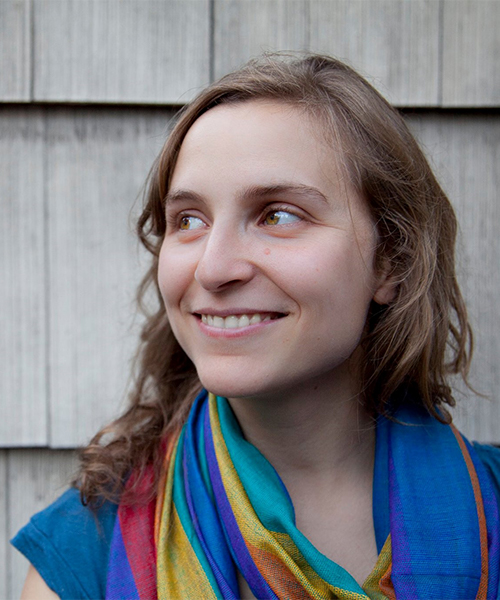 Devon Little works as a facilitator, trainer and mediator guided by the values of community, social justice and dignity. She has designed, facilitated, and managed experiential-learning programs for numerous organizations in the US and abroad. She works with groups and teams and also offers training and consultation for educators, team leaders, and other social service professionals. Devon is currently consulting for schools and orgs around Restorative Justice, creative engagement, and community culture. Devon holds a BA in Sociology and a Graduate Certificate in Restorative Justice and is currently pursuing a Masters in Social Work. Her long-time studies in the arts inspire her to use artistic mediums to help participants cultivate personal awareness, effective communication, and leadership skills.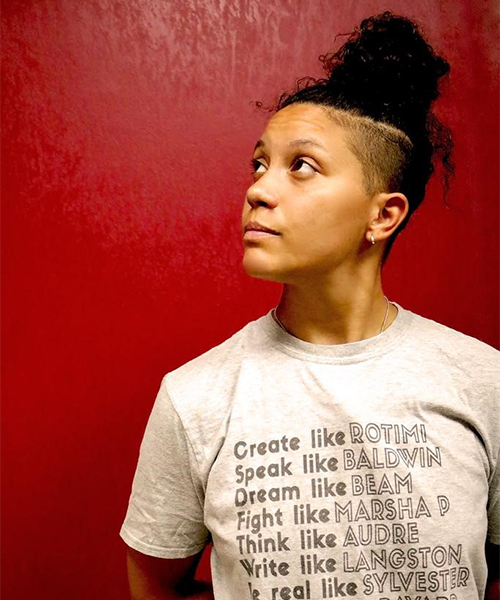 Stephanie Turner is an interdisciplinary artist, performer and Creative Empowerment facilitator. She has over 10 years experience facilitating in a variety of settings in London, across the UK and internationally. The focus of her work is on youth engagement particularly with minority groups. She is currently project coordinator for Amy's Yard at the Amy Winehouse Foundation, where she supports 16 emerging artists through a robust program of artistic development. She recently designed and delivered "Skip to the Beat" a new 12-week program for the Young Urban Arts Foundation that targets young people suffering with an array of mental health challenges to support them to manage and improve their mental well being.
REGISTRATION AND COST
Register for CFC 2021 on Eventbrite by clicking the button below!
It's been a tough year for artists. Many of us have not been able to earn money in the ways we usually do, if at all. In recognition of this, we are offering this year's CFC on a sliding scale from $10-$500. Please know that the cost of this program is approximately $400 per participant, but we recognize that not everyone may be able to pay that, and invite you to pay what you can. We ask organizations sending staff members, artists with professional development support, and those with means to pay as close to the total cost as they are able Payments through Eventbrite can be made with any major credit card, or through PayPal.
If you find you are having issues processing your registration via Eventbrite, or would like support during this process, East End Arts is here to help! Interested participants will be able to phone in their registrations as well. If you are not able to attend Creative Facilitation Camp and you've already registered, please contact East End Arts as soon as you are able at info@eastendarts.ca
PLEASE NOTE: There is likely to be a waitlist for this program. Please try not to cancel after February 22, so that we have time to contact those on the waitlist to take your place!
ALSO NOTE: If you require financial assistance, please contact EEA's Program Coordinator, Adam Barrett at adam@eastendarts.ca. Nobody will be denied participation due to lack of funds, but please note that there will be high demand, so if you require financial assistance, please reach out early!
TECHNICAL REQUIREMENTS
In order to participate fully, and to allow for the highest level of connectivity, you will need to have the following:
Laptop or desktop computer. Our trainings assume that each participant is joining on a desktop or laptop computer as the Zoom functionality is different for tablets and mobile devices. Our instructions throughout the training will be for how to use the Zoom features on desktop devices. Also, for the purposes of the training, a computer or laptop monitor will enable you to better see and engage with the workshop content, as well as with the other participants. It is also ideal to have a device with a physical keyboard.
Zoom Desktop Client. Be sure that you have the latest Zoom desktop client installed in order to fully participate in all of the activities. Download Zoom: zoom.us/download
Zoom account. Create an account for yourself with Zoom if you do not already have one.
Webcam, speakers, and microphone. Mostly likely your device has these elements built in and ready to use. Make sure that they are working properly on your device and on Zoom.
WiFi. When possible, connect to the internet with a physical cable connection, not just Wi-Fi. This will give you much greater speed and service.
Power Source. Make sure that your device has power for the duration of the workshop.
ACCESSIBILITY
If you require ASL or other accessibility accommodations, please contact us prior to Feb 15, 2021, and we will do our best to make arrangements for your accessibility need. Unfortunately, this workshop series will not be made available online with subtitles following the event, in order to protect the privacy of the participants.
SPONSOR AN ARTIST
Would you like to sponsor a local artist to participate in Creative Facilitation Camp? Any donation above $50 in the month of February will go towards supporting an artist who might not otherwise be able to join us! 
FUNDER
CFC is generously supported by the Ontario Arts Council.