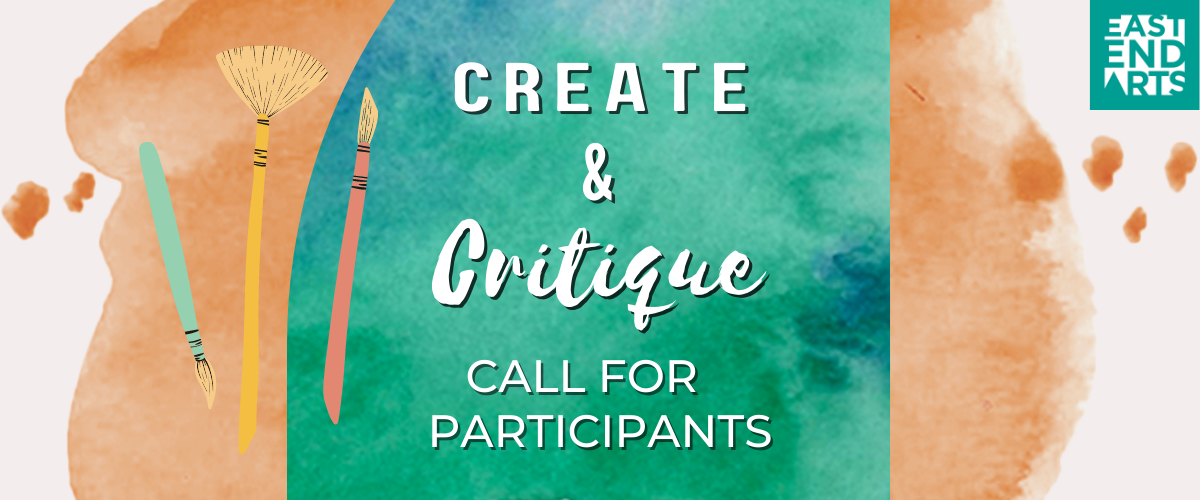 Create and Critique
Saturday April 9, 2022 | 1-4pm
Online using Zoom
FREE | Registration has now closed for this program
Moderated by Alex Milne, Featuring Guest Artist Jan Belgrave
Calling all high school/youth artists to join us for an afternoon of creating abstract multi-media art and learning valuable critical skills to enhance your artistic practice! Create and Critique is a session run by our Program Assistant, Alex Milne as part of her thesis project in Criticism and Curatorial Practice at OCADU. This three hour session is designed to give young artists tools and tips on how to give and receive helpful and meaningful criticism as they go out into the art world!
Why Criticism? Criticism, whether constructive or not, is a reoccurring theme in any artist's career. In order for artists to be recognized and make a living making art, we need to put ourselves "out there" consistently, but, this also means we are at the mercy of other peoples' opinions consistently too. Together let's learn about healthy criticism, and how to get your work out into the world so that people resonate with it, and you! Let's also have some fun making art together so you can keep adding to your portfolio.
Who Is This Program For?
Youth Artists ages 14-18 (high school age).
Youth Artists looking to expand their portfolio and looking to hone their critical feedback skills.
Young Artists wanting to connect with other Young Artists in East Toronto and beyond!
Youth Artists interested in creating abstract, multi-media artwork.
What Can Participants Expect?
To have a lot of fun creating abstract art, getting messy, and making friends with fellow young artists! All participants will learn how to give and receive thoughtful and critical feedback, and will learn specific skills taught by an established abstract artist! Most importantly, you can expect a safe, caring space where you can be you! All participants will also receive a FREE kit with a lot of goodies inside like:
Multi Media Paper
Gesso
Graphite and Charcoal
Different Texturing Tools
Paint Brushes
Acrylic Paints
Oil Pastels
About the Moderator and Guest Artist: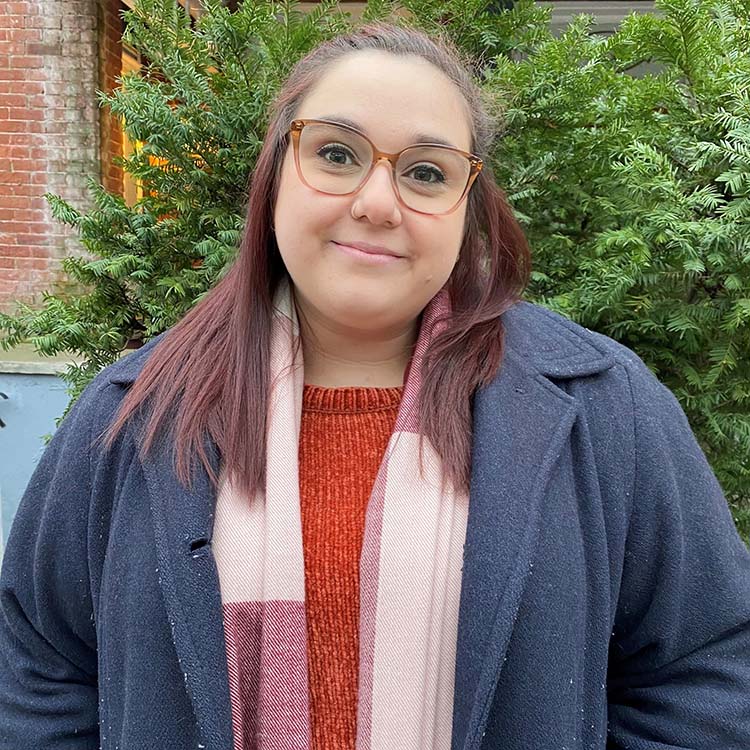 Alex Milne
Alex started with East End Arts as a Programming Intern in her third year at OCADU, and today she is our Program Assistant for many of our online programs, including Doorstop Diaries! Alex is a graduate from the Visual and Digital arts program at Humber College, and is currently finishing her 4th year at OCAD University for a BA in Criticism and Curatorial Practice. Alex is a curious abstract painter who also dabbles in the art of automatic drawing. With her drawing, she typically sticks with similar patterns of geometric shapes and adds colour or different washes to the pieces. Alex is very interested in the correlation between criticism and abstract art.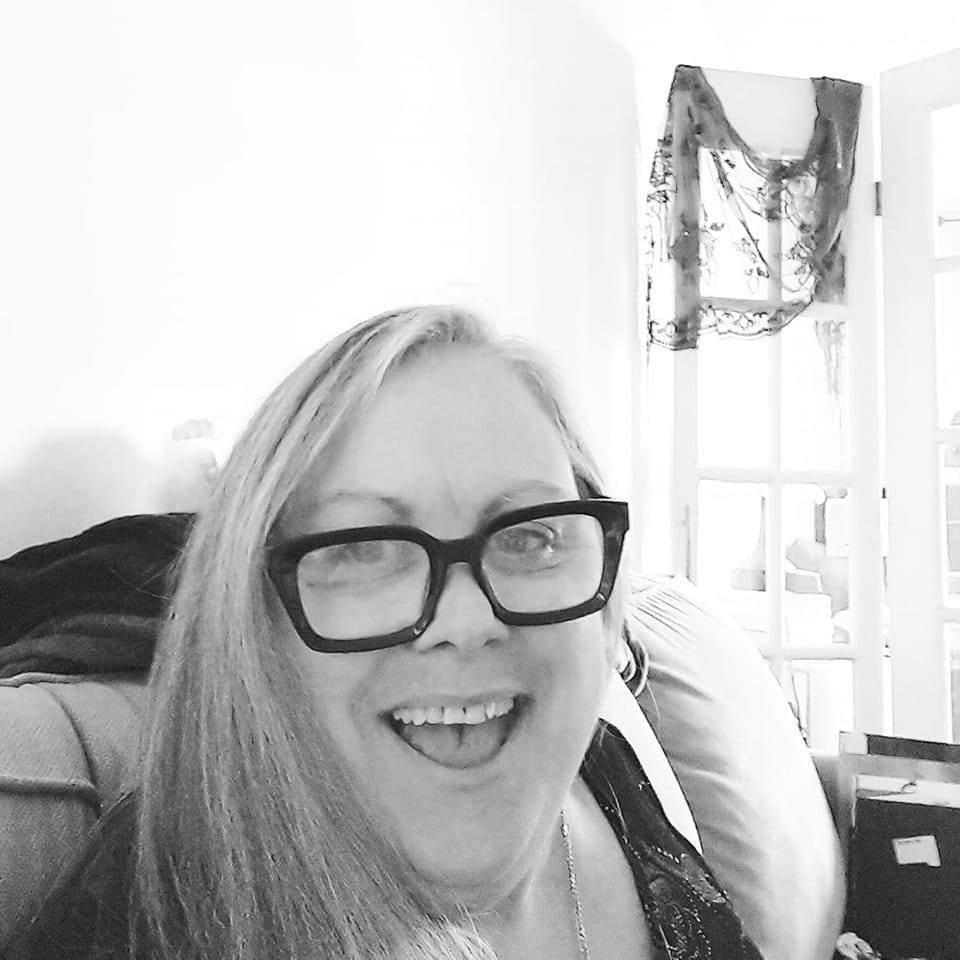 Jan Belgrave
Jan Belgrave is an artist of many talents, including mixed media painting and fibre arts. Jan's abstract paintings are captivating, with bold colour fields and enticing textures. She attributes her inspiration to her many lived experiences, from studying ballet at the Royal Academy of Dance, to being an addiction counsellor for 10 years, to travelling broadly across Canada and the United States.
About her process Jan said: "In my abstract artworks, I thrive on making a mess and then stepping away and living with the chaos. Living with that chaos until I can enter and make more marks, more strokes, more movements and then leave again. I just continue to enter and leave a piece until it speaks to me."

Register
Are you interested in attending? Come and join other young artists and learn valuable skills to expand your practice! Spots are limited so claim yours now!
Registration has now closed for this program. Thanks to everyone who signed up!