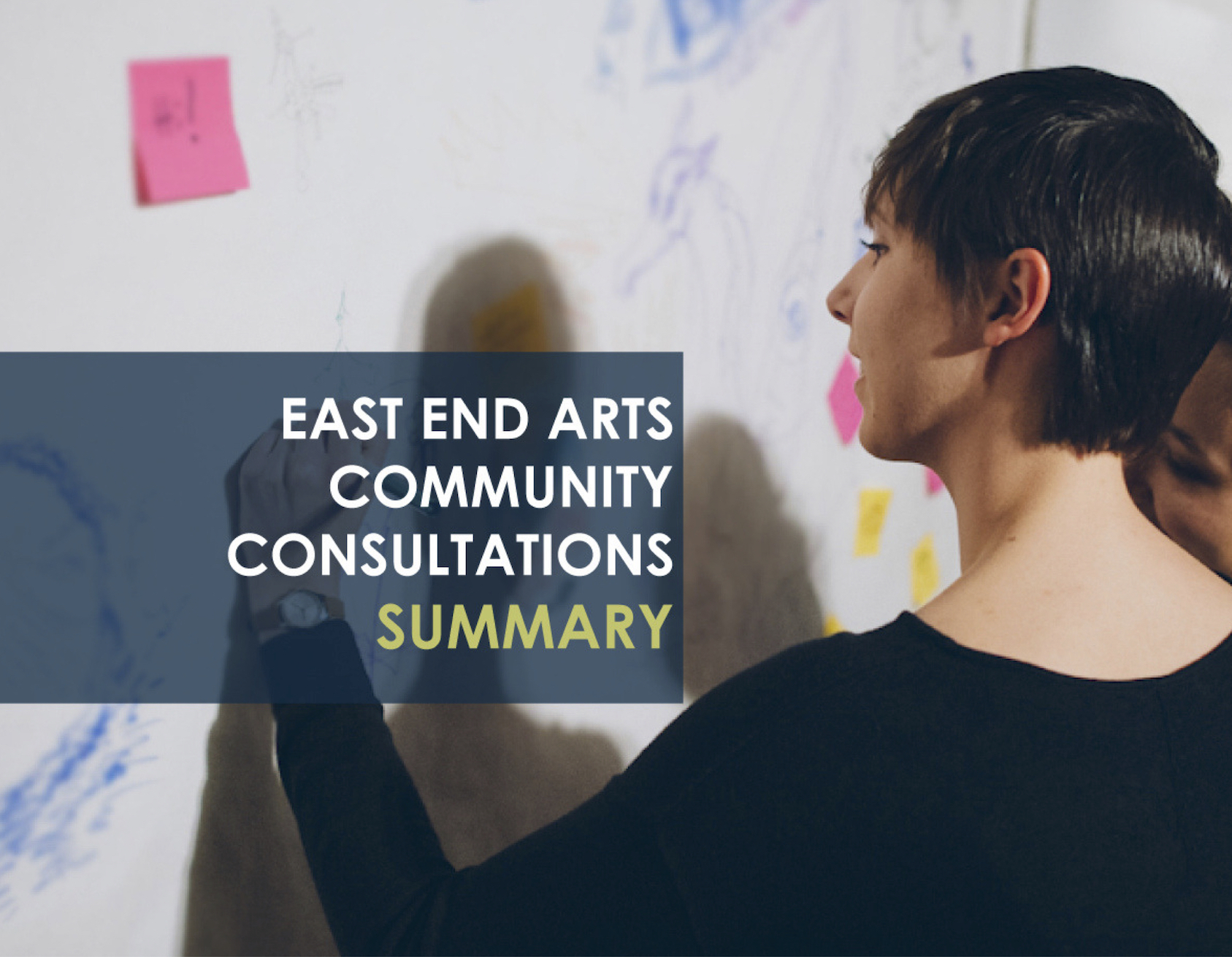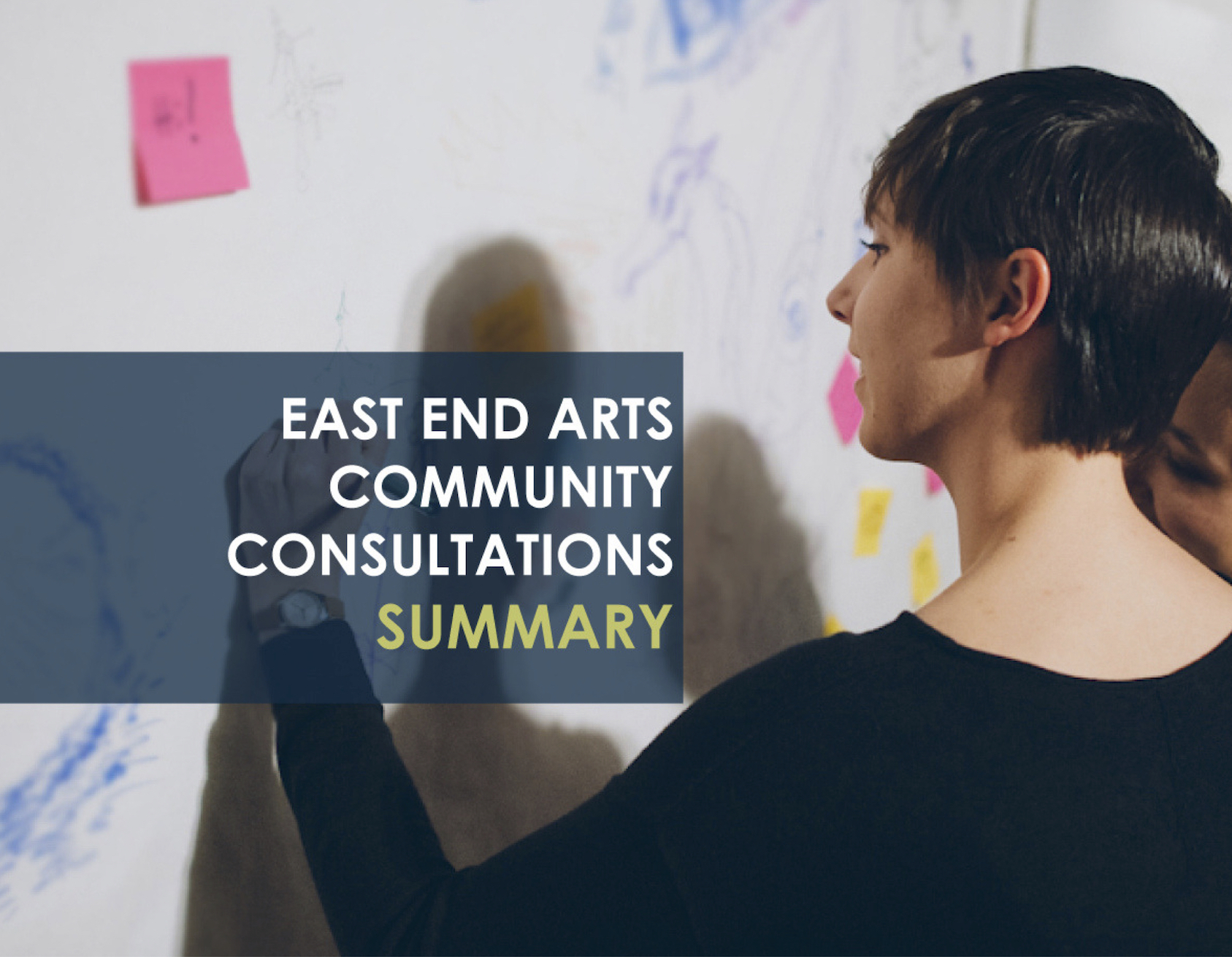 In November and December of 2017, East End Arts held a series of community consultations across our catchment area (City of Toronto Wards 29, 30, 31, and 32). The purpose of these consultations was to encourage community engagement, feedback, and spark discussion on how East End Arts can continue to support east Toronto's arts & cultural community. We listened to the diverse feedback, needs, and suggestions provided by over 100 community members, including artists, arts administrators, gallery and creative space owners, youth and youth workers, social service organizations, local politicians, and many more valued community voices.
East End Arts has committed to integrating – to the best of our organizational capacity – the responses we've received into our programming and operational activities in the short-term and in the long-term. This includes identifying which initiatives we can incorporate into our Strategic Plan for 2018-2022, and which initiatives and projects would be better stewarded by other artists, organizations, and community groups in our community.
We've summarized the information provided to us through our community consultation and surveying process, and have developed this Community Consultation Summary to serve as a support document for artists, arts groups, and community members living and working within east Toronto. This summary is a tool which we hope will continue to unite, inspire, and enhance those doing important work in our vibrant arts and cultural community.
You are invited to read or download a PDF of the East End Arts Community Consultations Summary.
If you think we missed something we welcome your feedback. Please do not hesitate to call us at 647-715-2150 or email us at info@eastendarts.ca.
With our thanks,
East End Arts