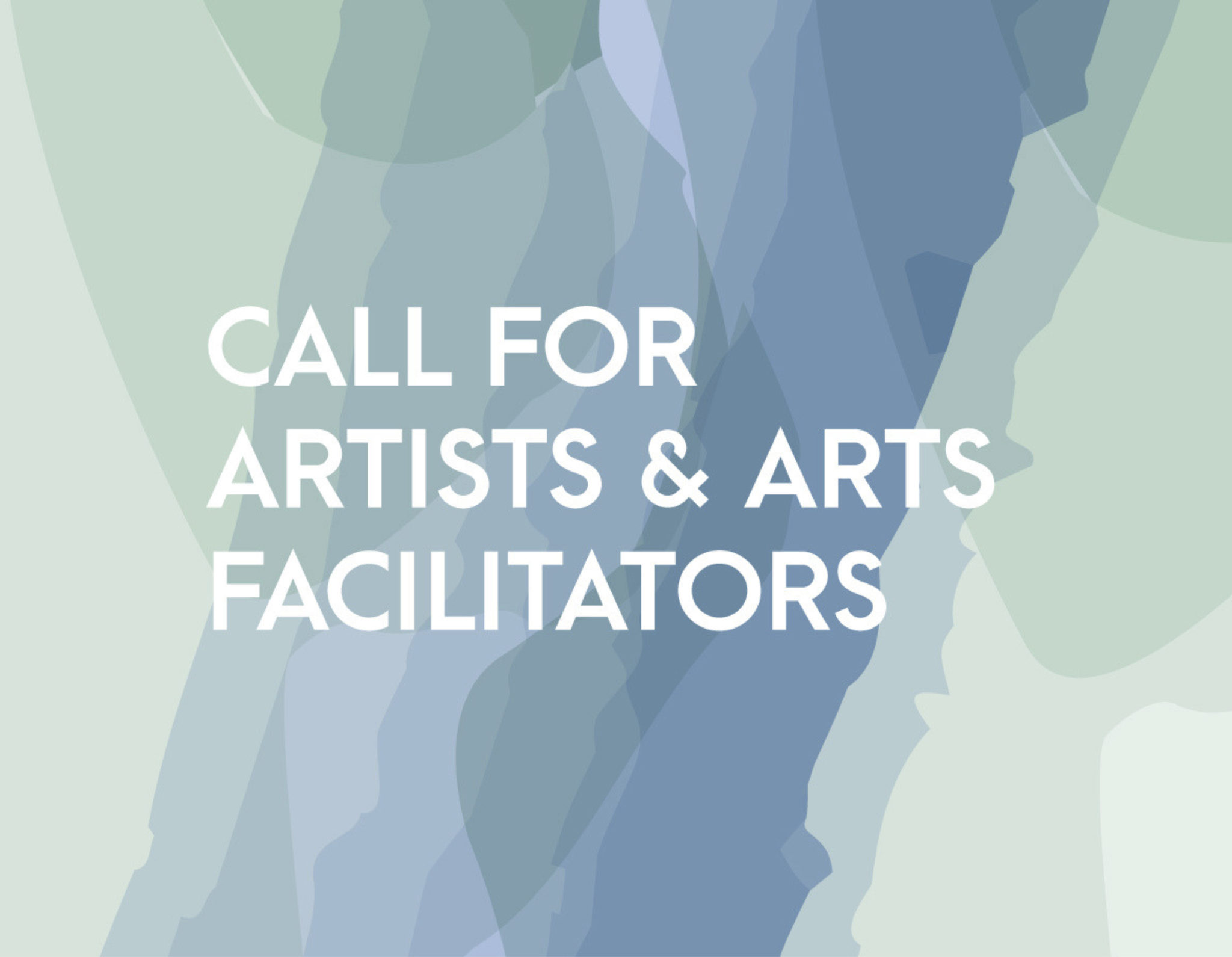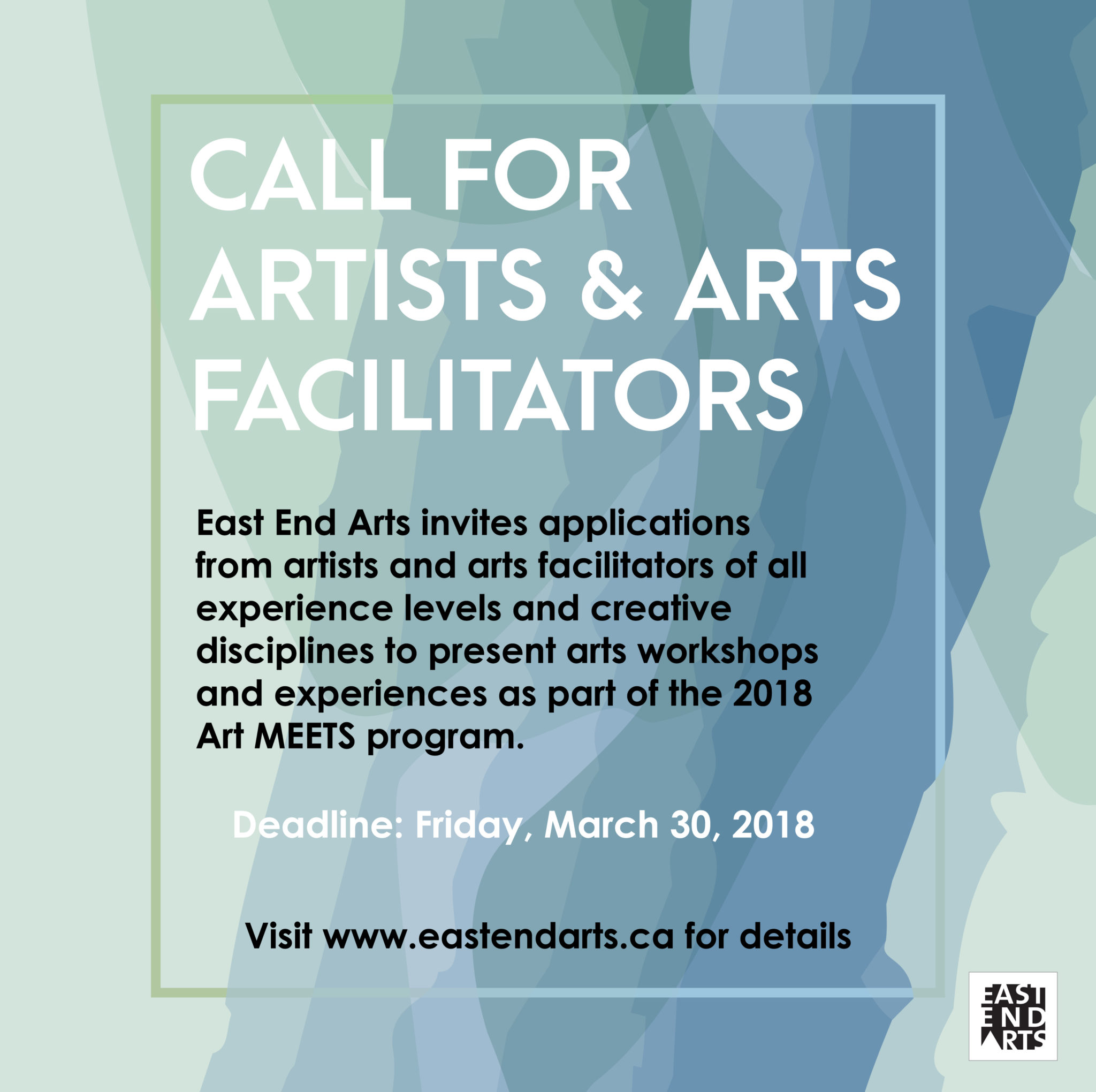 Art MEETS 2018
Make | Explore | Experience | Transform | Share
Art MEETS is a series of free arts workshops in Toronto's east end, that invites you to make, explore, experience, transform, and share. Art MEETS features a variety of fun, accessible, and engaging opportunities to participate in arts workshops led by experienced, welcoming, and talented artists and arts facilitators. Join us in Spring and Summer of 2018 and tap into your creative side!
---
CALL FOR ARTISTS
East End Arts seeks artists and arts facilitators to present single-day arts workshops in the Spring and Summer of 2018 as part of the Art MEETS program. All creative disciplines and experience levels are welcome – this call is open to all arts facilitators who are new, emerging, experienced, and anywhere in between.
Stage 1: Applications open until Friday, March 30, 2018
Stage 2: Selected applicants will be contacted and scheduled to participate in a Show-and-Share session (April 2018 – dates TBC)
Stage 3: Art MEETS facilitators are chosen and contacted (May 2018)
Selected Art MEETS applicants will be scheduled to attend a Show-and-Share session in April 2018. Show-and-Shares are small, closed-door sessions where facilitators provide 15-minute demonstrations of their proposed workshops in a fun, safe, and welcoming environment. Participants will be comprised of other Art MEETS applicants and East End Arts staff. Following each demonstration, presenters will receive written feedback from participants on their workshop and demonstration. All Show-and-Share participants will be paid for their participation. Show-and-Share participants are not guaranteed inclusion in the final 2018 Art MEETS programming lineup.
Following the Show-and-Share sessions, the final Art MEETS facilitators will be contacted by a member of the East End Arts team with further details.
Art MEETS Facilitators will be provided with:
Fair and transparent facilitator fees (CARFAC rates)
Costs covered for workshop supplies and materials
Professional development opportunities and resources
Support with administration, outreach, and communications for their individual workshop
---
TO APPLY
To apply, please email a Word or PDF document to info@eastendarts.ca, including the following information:
Your full name
The title of your proposed workshop
A description, including length of your workshop (up to 500 words)
A short bio
Any relevant photos to your art practice and/or proposed workshop. Please send up to three photos maximum as an email attachment along with your submission.
Deadline to apply: Friday, March 30, 2018
---
Explore the 2017 Art MEETS programming lineup to see the wide variety of creative workshops that were presented to the community by talented and engaging artists and arts facilitators.
East End Arts thanks all applicants in advance for their submissions and interest in participating in Art MEETS. East End Arts will consider all applications but only those selected to participate in the Show-and-Share sessions will be contacted.