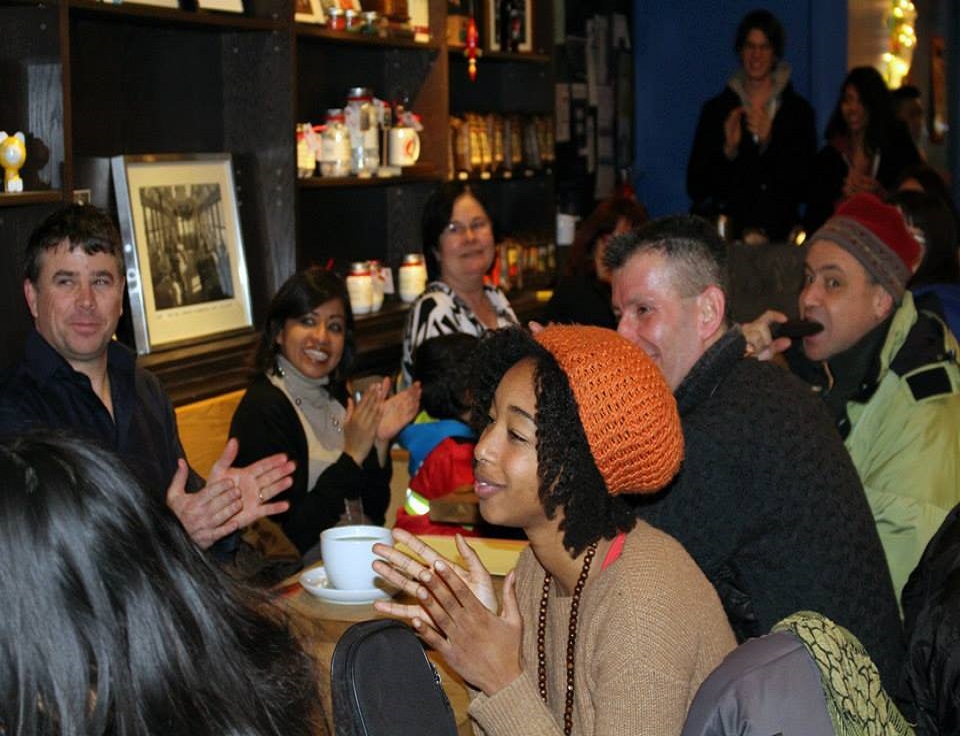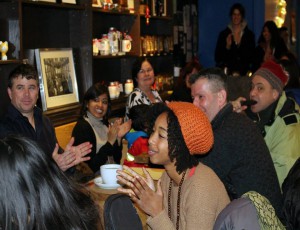 Call for Proposals – Networking Event Hosts for EAST END CONNECTS
East End Artists… Are you a people person? A compulsive party planner? Love to introduce interesting people to each other? Put your personality to work and make a little cash while bringing your neighbours together!
Apply now to be an East End Arts Networking Event Host for EAST END CONNECTS
We are looking for hosts from the neighbourhood to plan and facilitate networking events throughout the East End Arts' area (Toronto wards 29 – 32). The East End Connects events will be fun, free, social activities that connect local artists with other individuals in the community. Each event should engage 6 to 20 people and be *1-2 hours long (*recommended).
No one can plan a party quite like artists, which is why we'd like to hear YOUR idea about what sort of event you'd like to lead. Your event could be as casual as a facilitated conversation at your favorite local pub, an interactive tour of interesting local haunts, or a presentation followed by discussion. It should, however, facilitate arts networking in some way, either introducing local artists to other local artists OR introducing local artists to other interesting community members. Activities must take place in the East End Arts area. And it should be fun!
Interested? Here's what East End Arts would expect from you:
A pre-event planning (in-person) and post-event evaluation (phone or in-person) meeting with East End Arts's Managing Director
Organization and leading of event
A brief written post-event report
Names & contacts of all participants
2-4 digital photos of the event
Here's what East End Arts will provide:
$200 to the event host + $50 in supplies (foods, materials)
Guidance and assistance (if necessary) in securing venue, food or other materials
Promotion of event
Guest list from online sign-up
Photo & blurb on our website
Other notes:
You will be welcome to promote your own activities so long as the above criteria are met.
Participation will be free – East End Connects event hosts may not solicit money during the event.
Preference will be given to proposals that:
involve interesting ways to introduce people who might not otherwise chat
are reasonable in scope
engage a range of communities in the neighbourhood
PROPOSAL
If you have an idea that you would like help developing, please feel free to contact us by email: info@eastendarts.ca.
Proposals accepted until November 30, 2014
---
Thank you for your interest in this opportunity. The submission deadline has now passed.