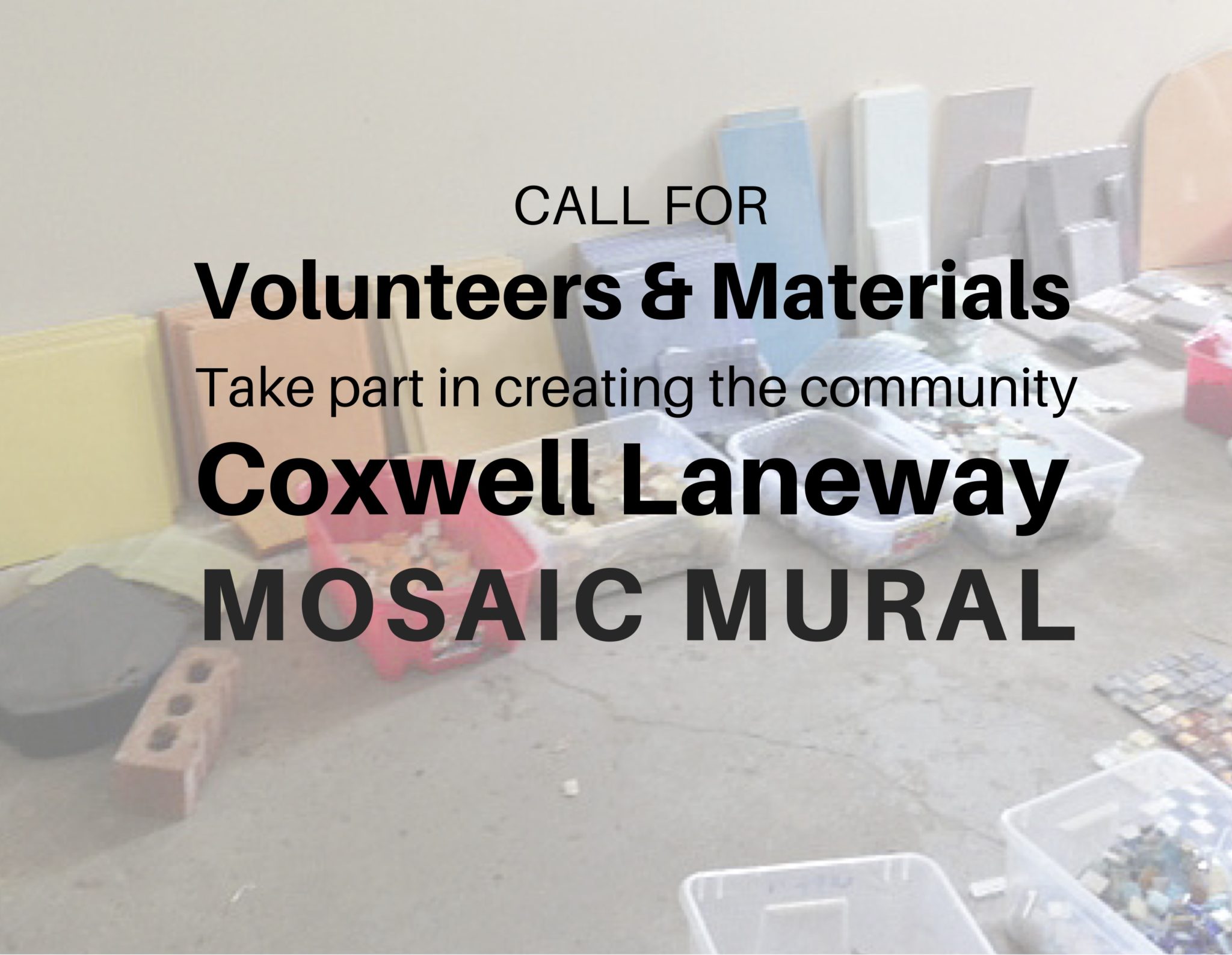 Take part in creating the Coxwell Laneway Mosaic Mural at Danforth & Coxwell!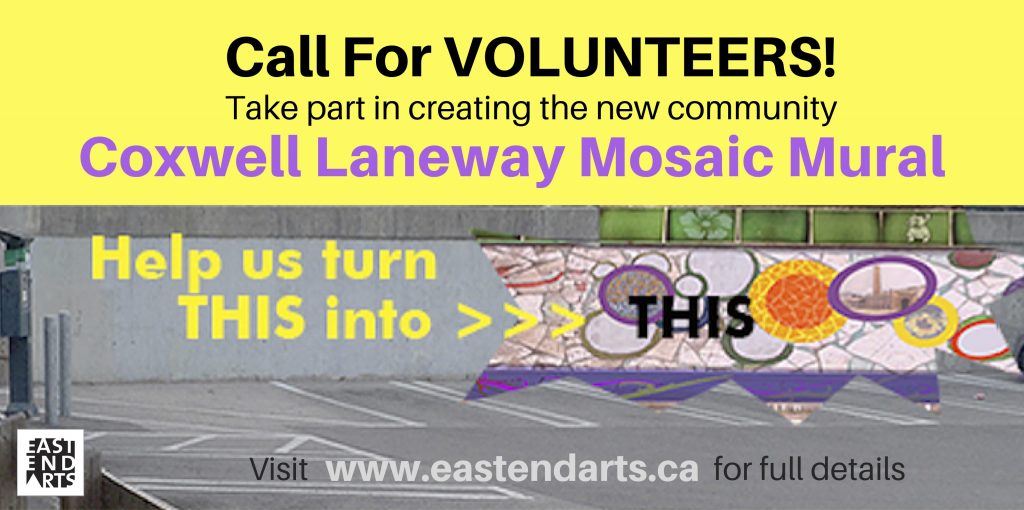 Call for Volunteers
Join the artist team and be part of creating a new community mural at Danforth and Coxwell.
Volunteers will have the opportunity to receive training, work on the mosaic panels, paint and install mosaic panels directly on the wall, and learn all about the process of bringing a mosaic mural to life. No previous experience required.
Volunteers are welcome to join the artist team weekdays between 9am-4:30pm (weather permitting). Currently, creative work is being done in the WoodGreen garage at 1491 Danforth Avenue to prepare panels for the mosaic mural. Come create your own panel! Please fill in the form below so we can reach out to you and let you know more details about how to participate.
Things to consider bringing:
A spray bottle
A set of nippers for cutting tiles (a limited number will be on site for use)
Wear comfortable clothing that you don't mind getting dirty. Creating art is fun and often messy!
A positive attitude and desire to work with a team
This is also a fun way for students to collect volunteer hours by contributing their time to a community art project. Bring any forms you'd like us to sign to prove you have participated in a volunteer role to help beautify your community through art.
---
Thank you for your interest in volunteering. Registration is now closed. 
---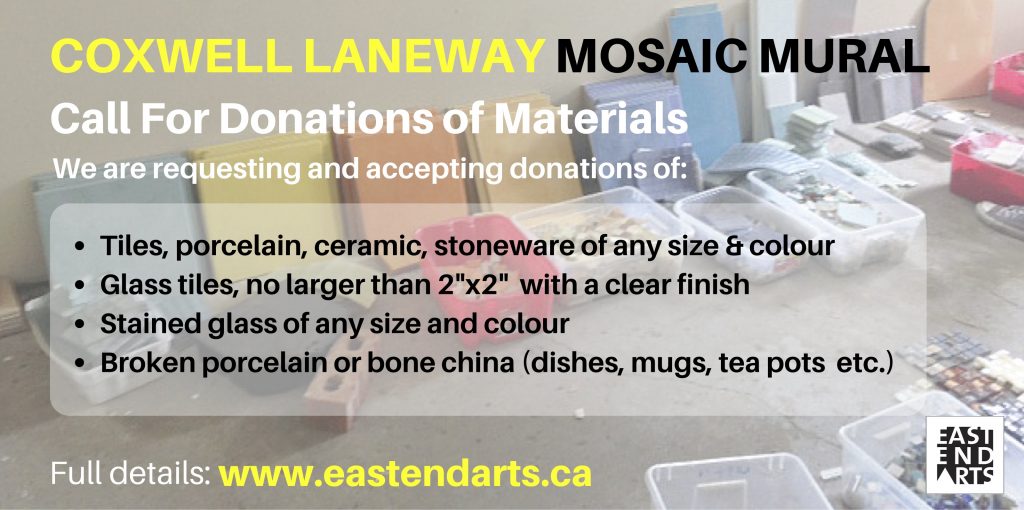 Call for Donations of Materials
Don't throw that out! If you have materials that you would like to donate that can be used in the creation of the Coxwell Laneway Mosaic Mural, we'd love to take them off your hands starting August 3. We would be appreciative and gladly accept the following materials:
Broken china, (dishes, mugs, tea pots  etc.) of any type (plain or patterns, colours) preferably porcelain or bone china.
Tiles, porcelain, ceramic, and stoneware of any size, preferably colours like green, yellow, violet, blue etc.
Glass tiles, no larger than 2″x2″ and preferably with a clear finish (not frosted)
Stained glass of any size and colour
When the artist team is on site, you can leave your materials with them. For after-hours drop offs, there will be a container set up with identifying signage in the NW corner of the Green P parking lot in which donated items and materials can be placed.
Learn more about the Coxwell Laneway Mosaic Mural project.