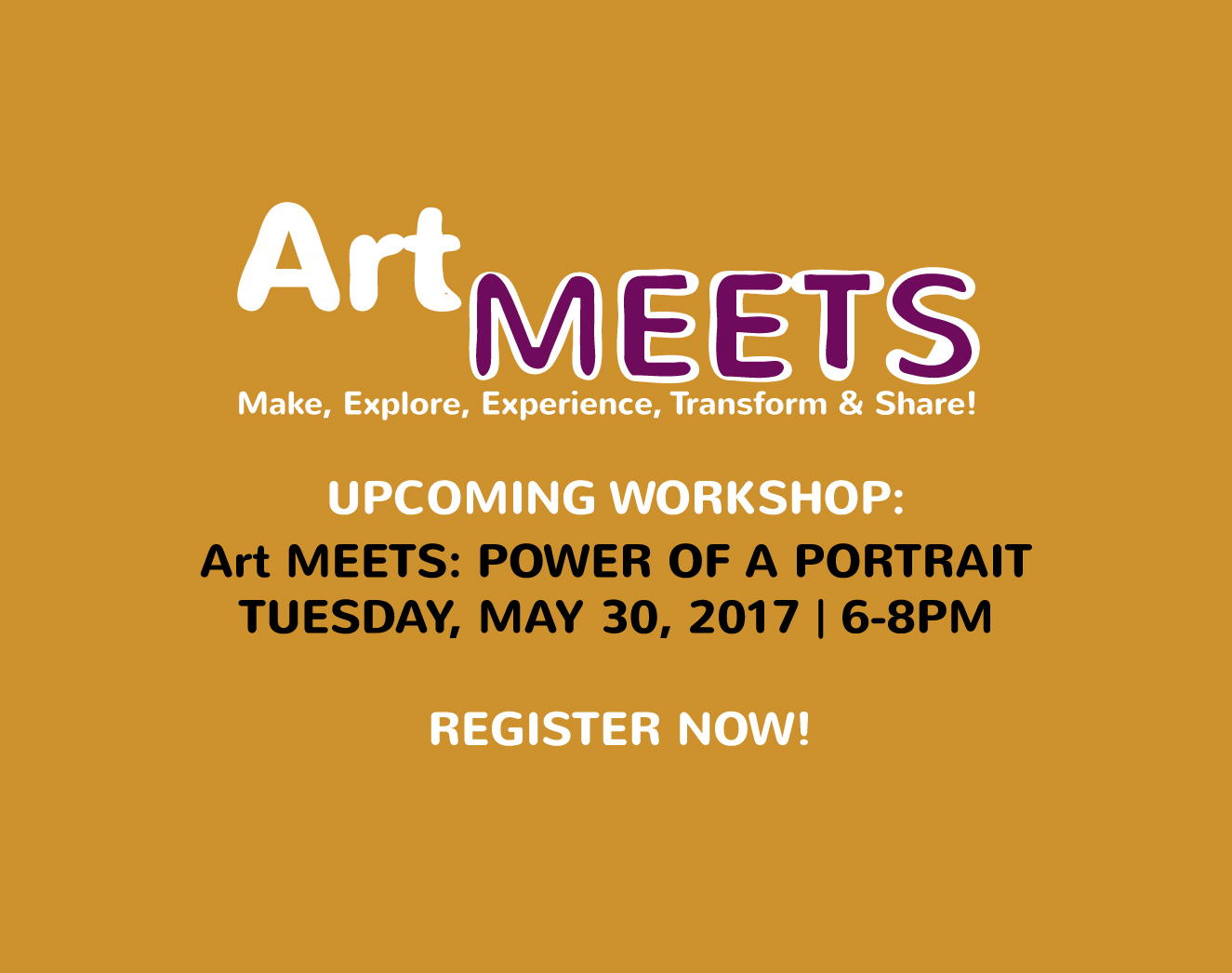 Art MEETS: Power of a Portrait
with Nerissa Bradley
Tuesday, May 30, 2017, 6-8pm
Queen/Saulter Library, 765 Queen Street East, Toronto
Ages 6+
FREE! Please register below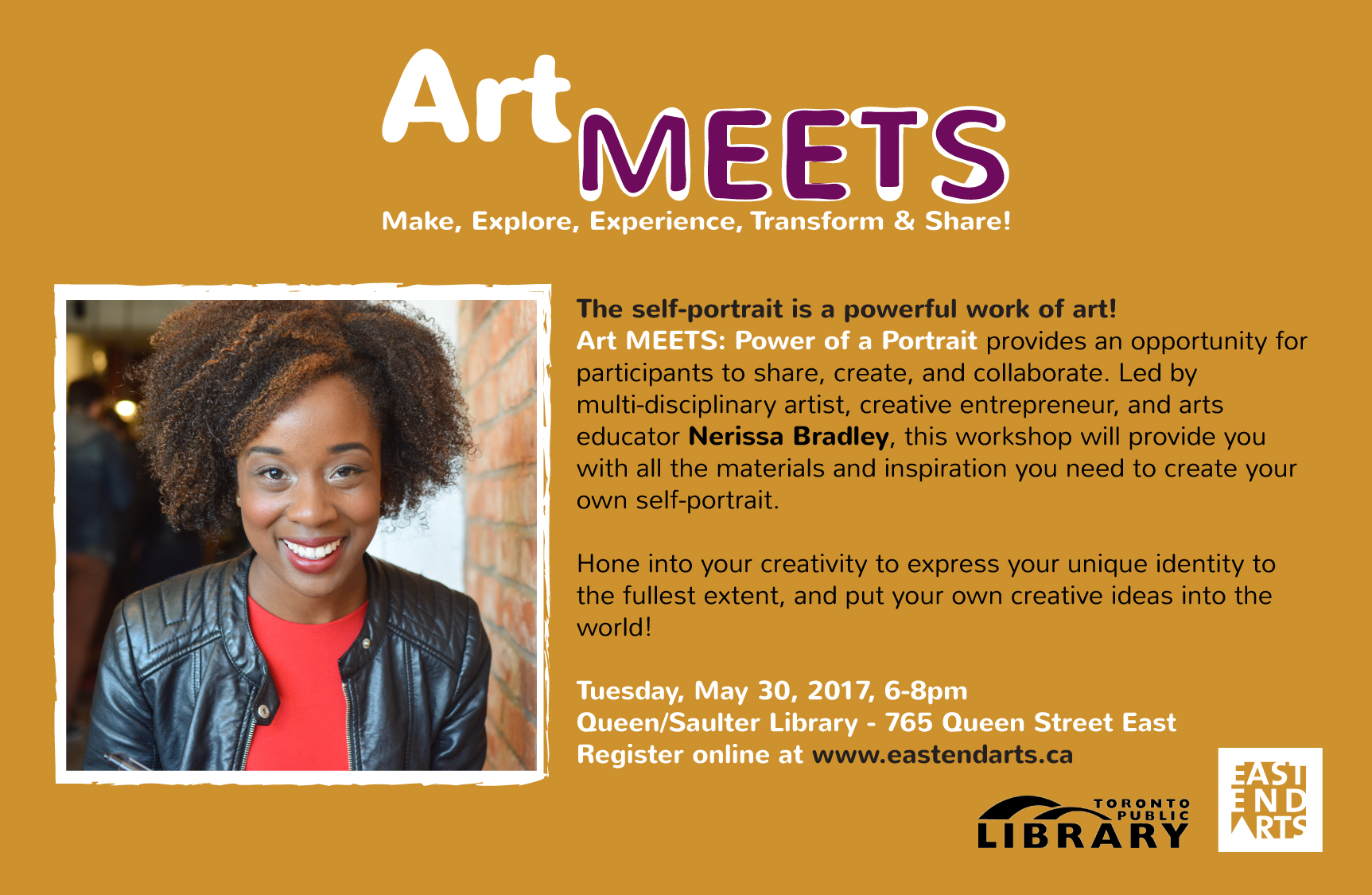 This workshop provides an opportunity for participants to share, create, and collaborate. Through this workshop, participants will experience a newfound connection to their peers and community, and a sense of ownership and pride in what makes them unique. Through specific exercises that are intentionally designed to empower and uplift, participants will be equipped with all the materials and inspiration to create their own self-portrait. Each participant will have a heightened sense of confidence and freedom of expression to begin accessing and honing their creativity to express their unique identity to the fullest extent, and put their own creative ideas into the world.
---
Nerissa Bradley is a creative entrepreneur, facilitator and coach. As a multi-disciplinary artist, Nerissa is an international performing singer- songwriter and writer. She is the Founder of Toronto's hottest arts and wellness start-up, Artlet, which hosts pop-up parties that merge art-making, yoga, and meditation to unlock the creative genius in all of us. Through her work, Nerissa seeks to inspire people to live creative, fulfilling, joy-fueled lives.
Connect: Instagram
---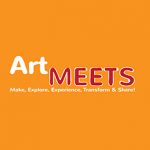 Art MEETS is a series of FREE community arts workshops in Toronto's east end that invite you to make, explore, experience, transform, and share. Art MEETS provides a variety of fun, accessible, and engaging opportunities to participate in arts workshops led by experienced, welcoming, and talented artists and arts educators. Join us and come tap into your creative side!
Art MEETS is presented by East End Arts in partnership with the Toronto Public Library.
---
REGISTER
Thank you for your interest in this event. Registration is now closed. 
---
East End Arts strives to make our programming as accessible and inclusive as possible. If there are any accommodations that you need for this workshop, please email info@eastendarts.ca – we will do our best to meet your needs.