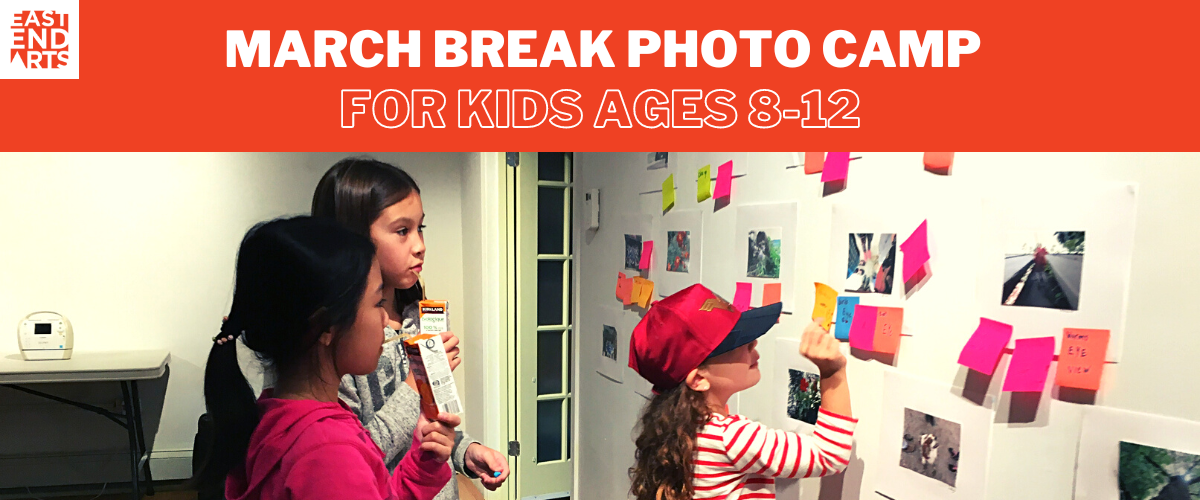 East End Arts is thrilled to be partnering with Diana Nazareth of Project Kids & Cameras once more to bring you a March Break Photo Club for 2023!
March Break 2023 Photo Camp for Kids, Ages 8-12
Monday March 13th to Friday March 17th, 2023
10am-2pm each day
St. Matthew's Clubhouse, 450 Broadview Ave.
Cost:$200 + $15 materials fee, with some sponsored spots available
REGISTER HERE
Creative kiddos ages 8 to 12 who are eager to learn more about photography are invited to join us for March Break 2023 Photo Camp for Kids! Led by teaching artist and Founder of Project Kids & Cameras, Diana Nazareth, she uses exploration-based photo activities and challenges in the clubhouse and on photo walks in the park to introduce kids to the principles of photography and visual expression. Campers will go on photo scavenger hunts, learn about composition, vantage points, elements of design, macro photography, and so much more in this hands-on, super fun photo camp/workshop style program designed for the young budding photographer. We also mount an insanely great pop-up photo exhibit in time for parent pick-up on the last day of camp!
This camp will take place at the home of East End Arts in St. Matthew's Clubhouse (450 Broadview Avenue). Dates of programming will be for the week of March Break, from 10am – 2pm each day (4 hours each day with a 20-minute lunch/snack break in between):
Monday, March 13, 2023
Tuesday March 14, 2023
Wednesday March 15, 2023
Thursday March 16, 2023
Friday March 17, 2023
What We Provide:
Digital cameras for each participant (if your child has their own camera, please have them bring it).
Portable printers for use during the program.
An incredible experience learning about taking photos with a professional photographer!
A cool, end-of-program photo exhibit curated by the kids!
What You Need:
A reusable water bottle.
Your own lunch each day (allergen-friendly).
Comfortable and safe outdoor clothes and shoes.
Warm attire, we will be heading outdoors on photo walks, rain, snow or shine.
Registration & Cost:
The cost to participate in this program is $200 plus $15 materials fee per participant. This cost includes HST, camera loan, and student prints to take home. We realize that cost may be a barrier to some families, and so we are providing two sponsored spots on a first come, first serve basis. If you would like to be waitlisted for one these sponsored spots, please reach out to Diana Nazareth at info@projectkidsandcameras.com.
If you are interested in a sponsored spot for March Break Photo Camp, please email info@projectkidsandcameras.com!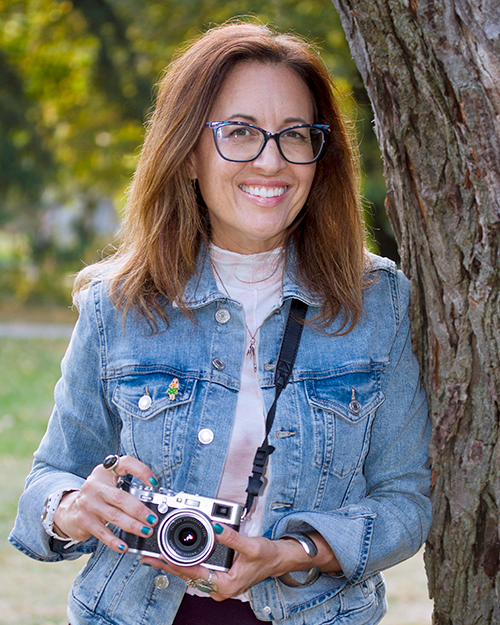 About Instructor Diana Nazareth:
Diana Nazareth is a certified teaching artist, participatory photography program facilitator, and founder of Project Kids & Cameras. Her photography programs for kids are informed by an extensive study of key progressive methods such as Literacy Through Photography, Photovoice and Visual Thinking Strategies. She has facilitated participatory and project-based photography workshops to over a thousand participants of all ages in schools, community art centres, libraries and through community-engagement initiatives throughout the Greater Toronto Area.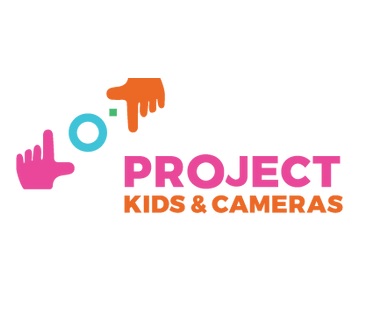 About Project Kids & Cameras:
Website | Instagram | Facebook
Project Kids & Cameras is a social enterprise empowering kids ages 5-13 to explore their voice and the world around them through photography, literacy, visual thinking skills, and social action.