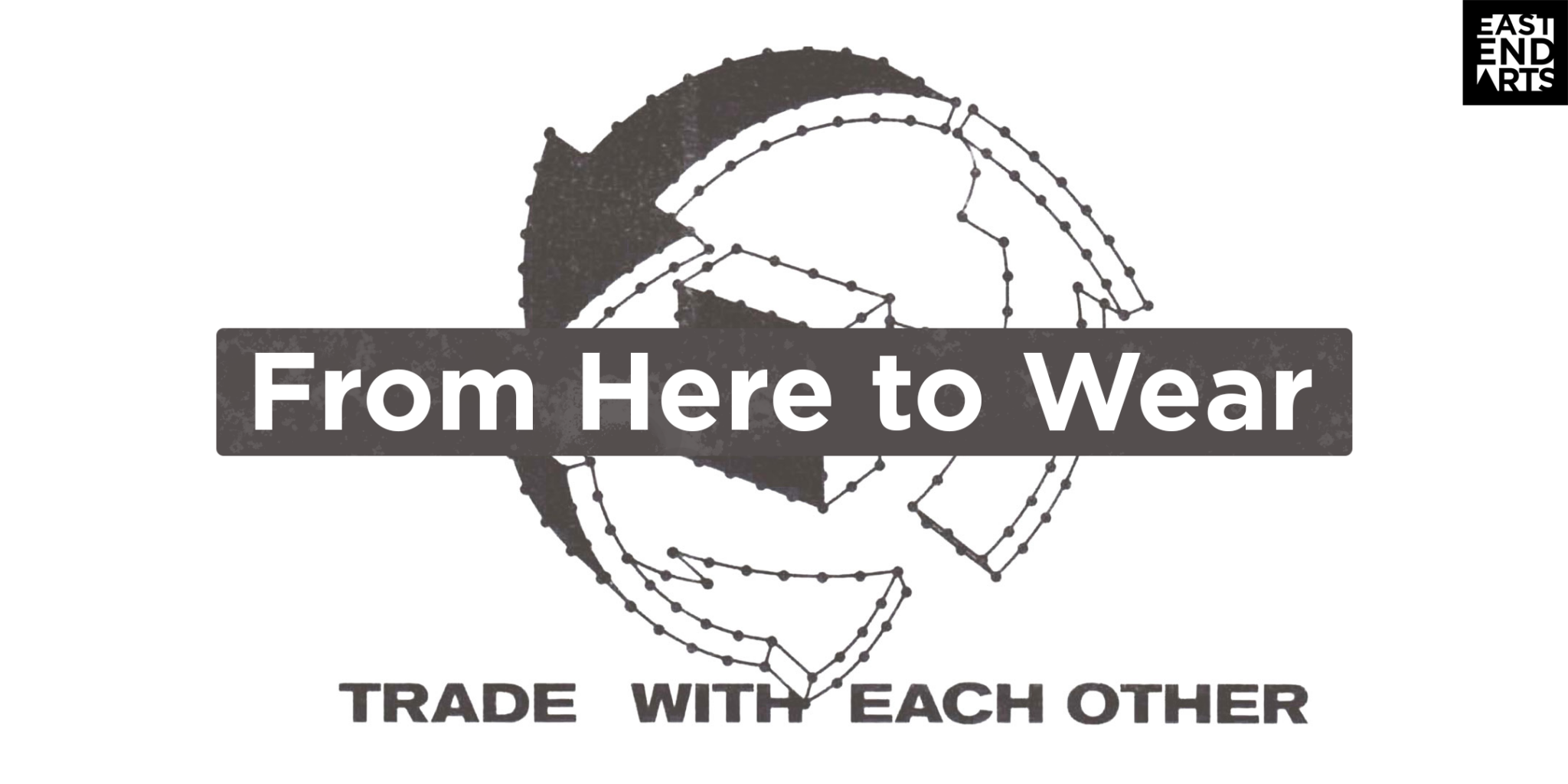 Come and join us for this new exciting partnership with artist Norwin Anne! Come enjoy a safe accessible space where curious, like-minded people can repair, rework and swap clothing while also learning more about "textile waste". 
From Here to Wear
November 19, & December 17, 2022
Time: 12:00 – 6:00pm
St. Matthew's Clubhouse, 450 Broadview Avenue, Toronto
Cost: Free/PWYC (Pay What You Can)
*Donations are welcomed and appreciated.
REGISTER ON EVENTBRITE HERE
What to Expect
From Here to Wear will create a circular closed loop system for clothing that people no longer want, while promoting a reuse and "waste not, want not" mentality. It will be a fun alternative to shopping and an engaging way to upgrade your wardrobe – a conscious practice on how to be more intentional about the clothes you wear. Welcome to all bodies, identities and ages!
Please wash and dry all clothes beforehand, at the beginning of the event there will be a quality check to determine if your pieces will be for swapping, repairing or recycling*. ("Is it still in good condition? Would you pay for it? Give it to a friend?" If you answered yes to all, then it'll be perfect for the clothing swap!)
*We will also be accepting and separately collecting "textile waste" which is anything unwearable and beyond repair, they'll be shredded or deconstructed to be repurposed for other uses. These must be in clean condition as well, we don't want to handle anything unsanitary so be respectful and considerate – please do not treat this as a garbage dump!
There will be a 'Textile Library Lab' – a mending station where participants can use available sewing machines and salvaged materials to repair and alter their clothing, including an opportunity to learn some sewing skills for simple fixes (ex. how to sew a button, patch holes…etc) and receive guidance or ask any questions.
Any clothing that isn't swapped will be sorted and responsibly distributed within the community to local nonprofits / grassroots groups and people who are in most need.
About From Here to Wear
This initiative aims to raise more awareness on the problems surrounding the management of "textile waste" and to help prevent them from being disposed of improperly. Toronto doesn't publicly collect them or have a separate collection (like electronic and household hazardous waste which are more commonly available). While there are private collection bins, more than half of all clothing donations from those along with thrift stores and textile recycling programs are actually exported – reference to Kantamanto Market in Ghana and the Atacama desert in Chile. So after learning about how most of our secondhand clothing ends up overseas where they turn into toxic waste sites (which not only threatens those communities but also contributes to worsening climate change), the goal is to help manage unwanted clothing / textiles in the community and divert them from landfills.
If you have any questions or concerns, please feel free to email Norwin at wastecollective@pm.me!
To register and for future updates, join the mailing list here.
About the Facilitator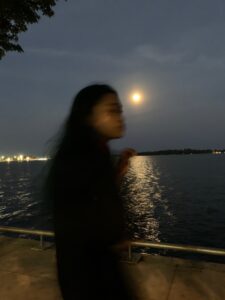 Website: Portfolio | WeAreSavingThe.Earth
Instagram: @norwin.anne
Norwin Anne is a Filipinx textile based artist / designer, (re)maker and eco-culture communicator. They studied Fashion Techniques and Design at George Brown College with a waste conscious approach and slow fashion mentality. Primarily working with secondhand materials, they started focusing on textile waste as a research study during school which evolved into learning more about the concept of waste in general to understand its environmental impacts and beyond. They want to continue developing their ideas and merge their knowledge of fashion with other subjects.