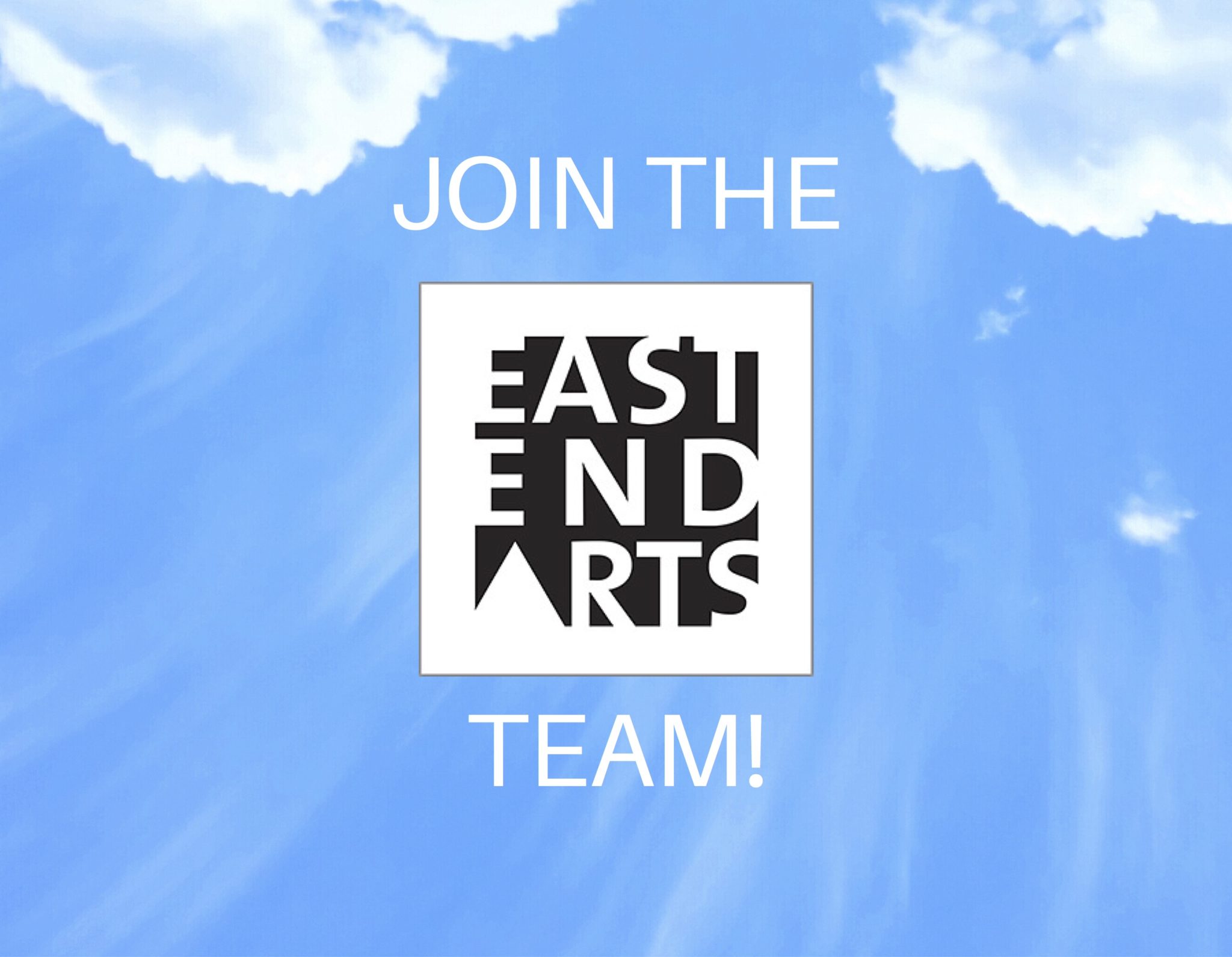 CURRENT EMPLOYMENT OPPORTUNITIES
Thank you for your interest in employment opportunities at East End Arts.
MARKETING AND OUTREACH COORDINATOR
Date Posted: Aug 14, 2018
Application Deadline: Sep 14, 2018
Start Date: Oct 01, 2018
Salary: $40,200
Job Description
Reporting to the Executive Director, the Marketing and Outreach Coordinator will support the programming of East End Arts and help to make our new home at the St. Matthew's Clubhouse a hub for community use. This position will assist in the development and execution of the organization's marketing and outreach plans to animate the goals of East End Arts and St. Matthew's Clubhouse as a community's cultural hub. This position will develop and foster relationships, connecting residents to various art forms while building our database and tracking engagement.
Responsibilities:
– Assists the Executive Director in developing annual marketing plans to support existing activities, expand organization and audiences including the creation of an outreach plan and both print and digital materials to advertise St. Matthew's Clubhouse as a rental venue for community, arts, and private use.
– Writes, edits, and curates all communications materials including press releases, marketing collateral, sponsorship proposals, and donor communications
– Executes digital marketing plans including social media and regular e-newsletters including the creation of a content calendar and analysis of engagement
– Maintains and contributes to East End Arts' website content
– Coordinates external communications with design agencies/contractors, media, and general inquiries
– Ensures funder logos are included and placed according with funding agreements. Ensures publishing approval is obtained each time the logos are used
– Monitors media mentions and coverage of East End Arts and our events, maintaining a clear coverage report and up-to-date scans and copies of relevant media coverage.
– Recruits, directs, and coordinates contract photographers/videographers
– Proactively seeks opportunities for East End Arts to engage with stakeholders both digitally and in our physical community
– Prepares, executes, and analyzes post-event surveys with other staff
– Develops and coordinates cross promotional opportunities with other organizations
– Attends performances and events, building relationships with our community and stakeholders
– Creates sponsorship and foundation packages for prospective and current donors
– Manages and builds our database in collaboration with other staff including updating and maintaining our media contact database (preference on local, but also provincial, national and international where relevant i.e. best practices in the Community Arts/Creative Placemaking) to ensure information is accurate, current and without duplication
– Assists with other duties, as required
Requirements:
With a passion for the arts, you've got a few years of experience under your belt, ideally working within a community arts organization or equivalent. Your background is in communications, marketing, public relations, fundraising, or similar. You instinctively understand the value in continuous evaluation and tracking engagement, and can pivot and think creatively when you see something has gone stale or is no longer garnering response. You enjoy developing partnerships with other organizations and community members, and are driven to grow those relationships for mutual benefit. You can demonstrate:
– Excellent written and oral communications with the ability to speak to a range of audiences
– Attention to detail. Creating timelines, maintaining schedules, tracking/documenting materials, proofreading copy, etc.
– Excellent organizational skills. Ability to handle and manage multiple tasks and projects
– Advanced problem-solving skills. You are a resourceful and creative thinker when faced with a challenge, and you understand that every obstacle has a solution. You think ahead, anticipate potential problems/outcomes and plan accordingly.
– Strong interpersonal skills. Comfortable working with a variety of stakeholders such as artists, volunteers, current and potential donors, small business owners, and community groups with a commitment to quality customer service. You feel comfortable talking to, and engaging with new people
– Comfort in evolving projects
– Comfortable working in non-profit setting with a strong interest in the arts, community engagement, public space activation, and city building
– Highly organized with the ability to manage your projects effectively on schedule and budget
– Savvy with social media strategies for business purposes
– Computer skills: Proficient in Microsoft Office, Adobe Creative Suite (Acrobat, Photoshop, InDesign, Illustrator, etc.), and Constant Contact or Mailchimp. Familiarity with WordPress and database best practices
– Can-do attitude, positive outlook with a desire to work collaboratively to make magical things happen!
Additional Info:
The role is a fulltime position and includes a benefits package after a successful probation period. As a community arts organization, the position requires flexible work hours including occasional evenings and weekends, especially in the summer.
How to Apply:
Please email cover letter, resume and three references as one single PDF document titled firstname.lastname.app to shana@eastendarts.ca by September 14, 2018
East End Arts is committed to building a more diverse workplace and encourage all qualified applicants to apply. Only those applicants selected for an interview will be contacted.
No phone calls please.
---
---
East End Arts is an equal opportunity employer and is committed to diversity and inclusiveness in its employment.
East End Arts
East End Arts is a Local Arts Service Organization (LASO) mandated to serve the east end of Toronto, specifically city wards 29, 30, 31 and 32. East End Arts' mandate is to unite, inspire, and enhance the communities of east Toronto by cultivating an arts network, supporting local artists, and increasing community arts engagement. This mission is accomplished by:
Creating & sharing resources
Developing and sustaining partnerships
Programming arts activities & events
Fostering dialogue and engagement through art
Building our organizational capacity to follow through on all the above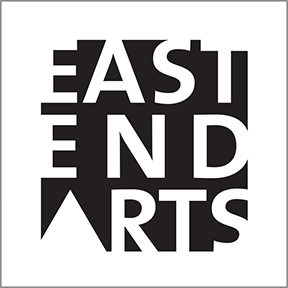 East End Arts (EEA) is the city's sixth Local Arts Service Organization (LASO), a group of organizations funded by the City of Toronto to serve a specific geographic area whose role is to encourage artistic growth in both emerging and established artists, contribute to the economy and local tourism, promote inclusion and equity, support healthy social change, and help create audiences for the future.
Learn more about East End Arts
Interested in Volunteer opportunities with East End Arts?
Sign up for Arts-E-News to receive a monthly update on artist opportunities and east end events.