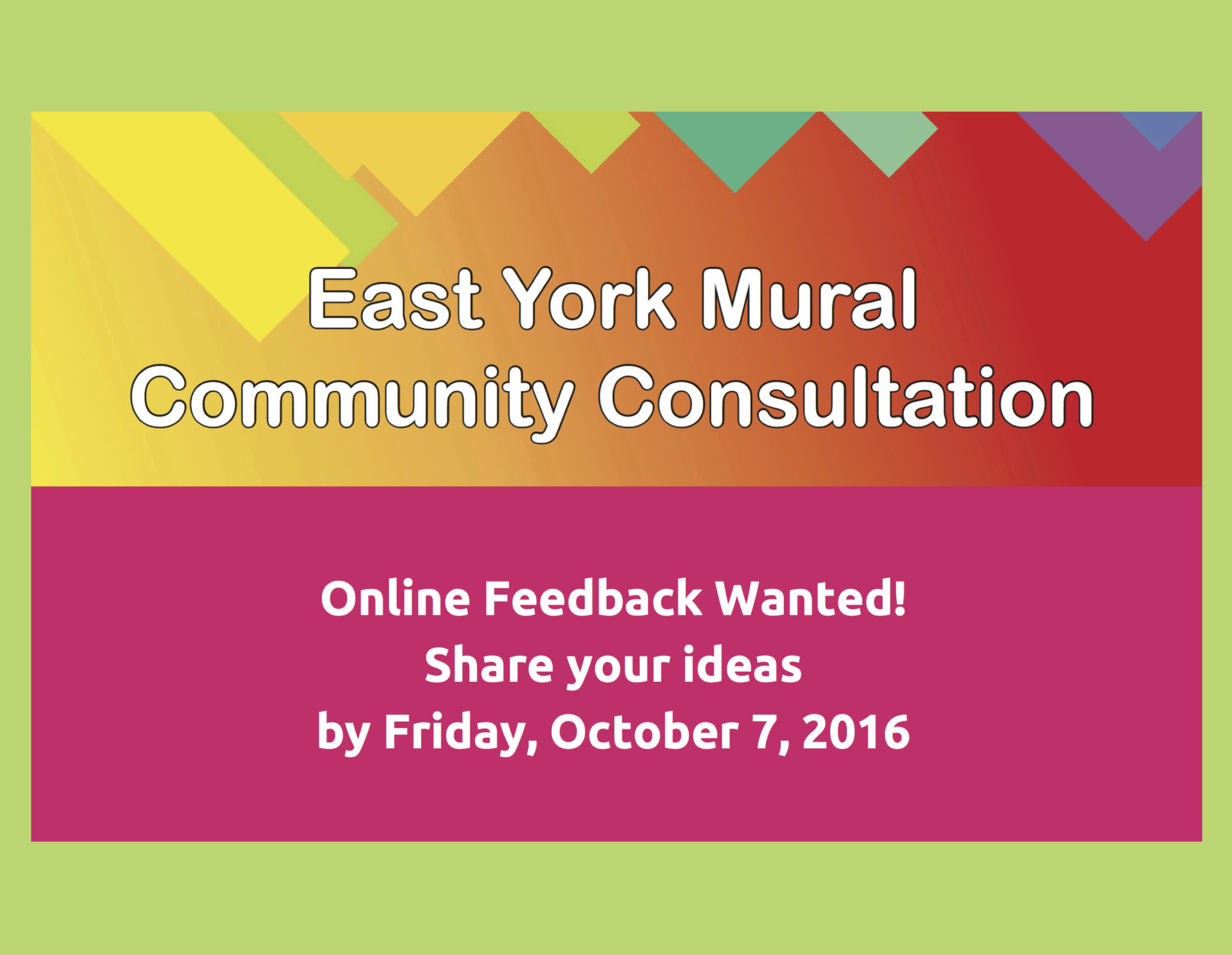 East York Mural Community Consultation
Help shape a proposed community mural on the East York Community Centre!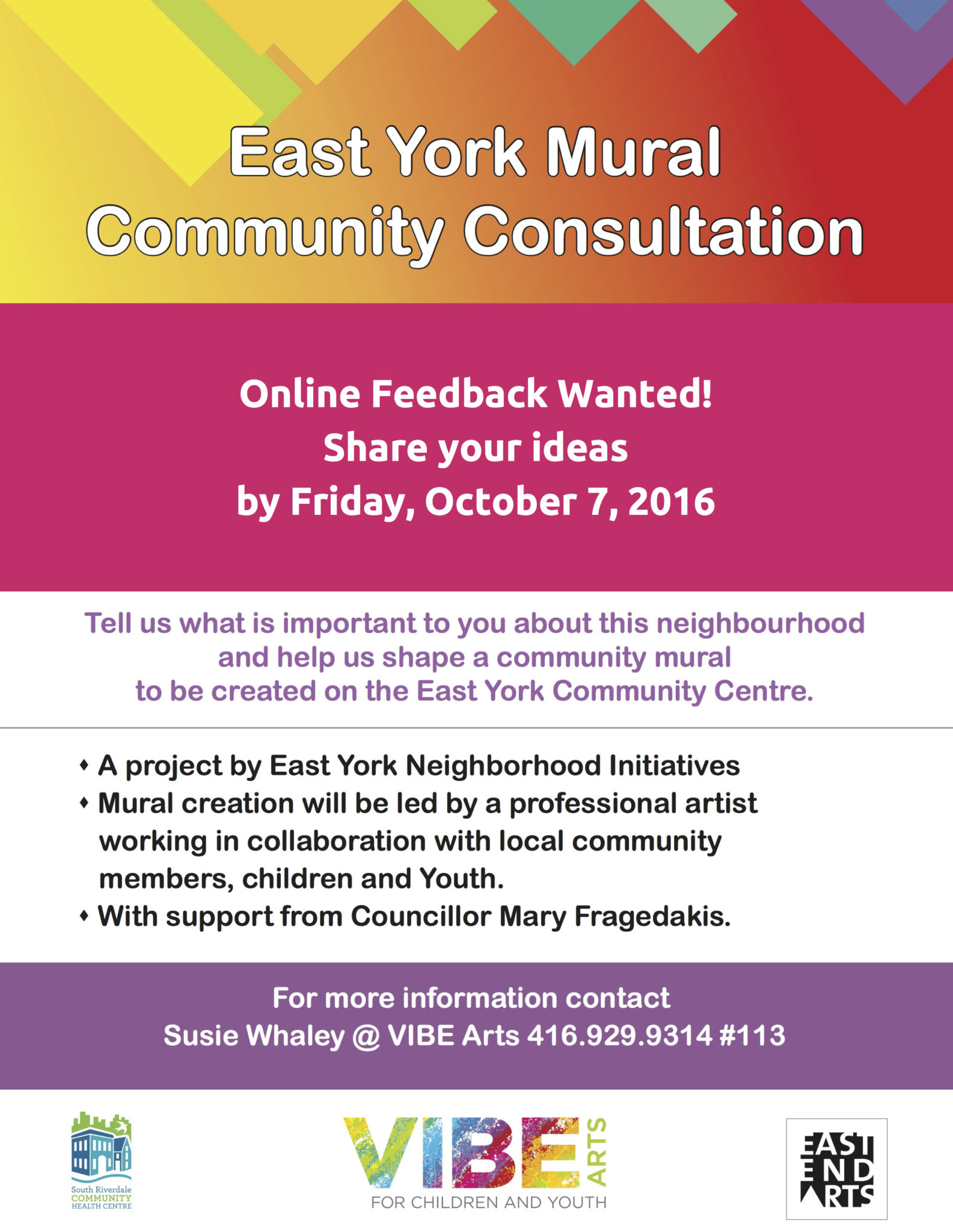 On Thursday, September 22, 2016, East York Neighbourhood Initiatives, VIBE Arts, East End Arts, and Councillor Mary Fragedakis held a community consultation at the East York Community Centre. This interactive event was aimed to encourage feedback, to provide an opportunity for the community to share what is important about this east end neighbourhood, and to invite you to tell us what you would like to see included in a new community mural.
We'd love your feedback – please complete the online form by Friday, October 7, 2016 to share your ideas, thoughts, and input.
The mural is a project by the East York Neighbourhood Initiatives. Mural creation will be led by a professional artist, working in collaboration with local community members, children, and youth, with support from Councillor Mary Fragedakis.
In the spring of 2014 students at William Burgess Elementary School planted a community garden situated along the south wall of the East York Community Centre. As part of this community initiative, East York Neighbourhood Initiatives is working to develop an inter-generational youth art mural project for the south wall. The mural will be designed by the youth working with a local artist and will represent the community.
To get involved, contact Jennifer at eyckitchen[at]gmail[dot]com.
For more information about the community consultation, contact Susie Whaley at VIBE Arts: 416-929-9314 ext. 113.
Thank you for your feedback – the input period has now concluded.