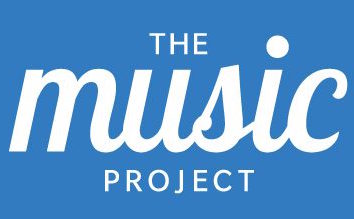 East End Arts is proud to announce our partnership with THE MUSIC PROJECT (TMP). This non-profit music school serves kids in grades K-12 in Toronto's East End. With a focus on collaborative music-making and performance experiences, TMP offers lessons in music foundations, guitar, piano, drumming & percussion, ukulele, and choir.
Miranda Snyder is TMP's executive director, working alongside artistic director David Chan overseeing a diverse program, with private, group, and ensemble opportunities. Along with a passionate team of professional musicians and educators, their vision explains:
"The Music Project exists to give kids in Toronto's East End the opportunity to express, create, and have fun making music."
TMP is open to all children, with a focus on kids who otherwise would not have access to music making opportunities or education. Classes are held at Secord Public School, located at 101 Barrington Avenue in Toronto's east end.
TMP Registration is available online
Classes run September – May, and registration is for the full year
Classes run on Tuesdays between

4pm and 8pm

at Secord Public School, located at 101 Barrington Avenue, Toronto
Fees are based on income and range from $1 to $15 per lesson. Fee schedules are available on TMP's website
For more information and to access registration forms visit: http://www.themusicprojectTO.com/ | email miranda@eemp.ca
* CALL FOR INSTRUMENT DONATIONS: The Music Project
The Music Project offers non-profit music education for east end kids. With increased enrollment, more children are learning music but there is a great need for additional instruments (keyboards, hand drums, bongos, guitars, and ukuleles).