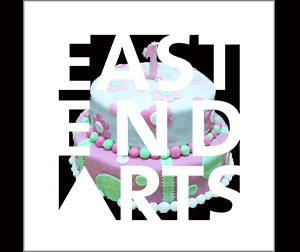 EAST END ARTS Celebrates One Year As An Arts Organization
August 14, 2014 – Toronto: East End Arts is celebrating its first anniversary by extending an open invitation to "Go East!" and explore the cultural life of Toronto's creative east end.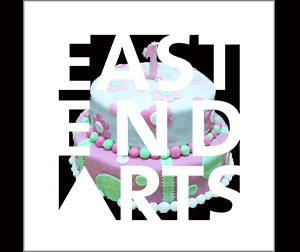 As Toronto's newest of six Local Arts Service Organizations (LASO), serving Wards 29, 30, 31, and 32, East End Arts works with artists, community groups, businesses, and political representatives to present creative programming that is inclusive, encompassing, and engaging.
"There has always been a lot of amazing arts activity in the east end and the more we get out there, the more we uncover," explains Cindy Rozeboom, Managing Director of East End Arts. "East End Arts started with a community vision, and it took several years of hard work and planning from hundreds of local individuals to reach this anniversary. The support and enthusiasm from the community has been phenomenal."
What has East End Arts accomplished in year one?
In 2014, East End Arts led a Family Art Attack painting challenge; presented the pecha-kucha style networking event 'Create a Buzz'; participated in activities for 100 in 1 Day Toronto and the Luminato festival, and more. In May, East End Arts presented the 2014 Art of the Danforth festival, which featured 33 multi-disciplinary, experimental arts projects created by 45 artists, presented over the course of 10 days.
Over the past year, East End Arts has presented events spanning a wide variety of artistic disciplines. In 2013, East End Arts: co-presented the first East End Poetry Festival; partnered with JPEC for the Jazz in Schools program; and hosted five artist networking events (Historic Arts & Crafts Walk, Connect the Dots, Twelfth Night on the Twelfth Night, Visual Arts Show & Share, and Business Tips for the New & Experienced Artist.)
What's next for East End Arts?
In year two, East End Arts will continue to raise the profiles of artists and arts organizations in the east end, foster artistic relationships between artists, community residents, and businesses, and deliver professional development and networking opportunities for artists.
East End Arts co-presents the 2014 East End Poetry Festival on September 13, 2014, held at Children's Peace Theatre and headlined by City of Toronto Poet Laureate George Elliott Clarke. A new partnership with Neighbourhood Arts Network and TAS Design Build will pave the way for a 2014/15 Arts Networking Workshop series. 2015 will also see East End Arts animating an east-end zone of the ambitious PanAm Path project.
The East End Arts website offers a calendar of artistic events, opportunities and artist calls, local art classes and spaces, and frequent contest opportunities. East End Arts sends out monthly email blasts highlighting local events and opportunities to over 1,500 engaged members of east Toronto.
For further information, please visit our website www.eastendarts.ca.
– 30 –
Contact: Cindy Rozeboom, Managing Director: cindy@eastendarts.ca or
Tanya Oleksuik, Communications Coordinator: tanya@eastendarts.ca