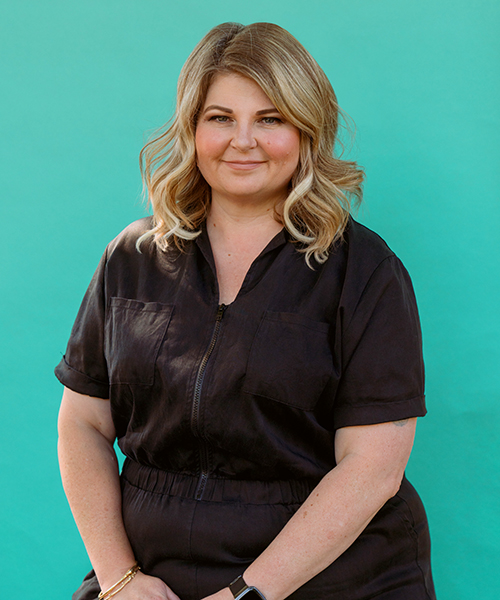 She/Her
Shana Hillman is an arts manager with over 20 years' experience in community outreach, evaluation, government relations and program development.
She joined East End Arts in early 2017 with the goal to take it from an incubated project overseen by the Toronto Arts Foundation, to an independent not-for-profit organization. Under her leadership as the Executive Director she has since evaluated the impact of existing programs; guided the development of new community programs and initiatives; developed a new organizational strategic plan; managed a full rebrand, including a new marketing and communications plan; created a new staffing structure; and secured a new city owned space for the organization, which is now a vibrant community arts hub for communities in east Toronto.
Her past career highlights include management roles with Kaeja d'Dance, inDANCE, YWCA Toronto, Creative Trust, and Toronto Dance Theatre.
While at Creative Trust she helped create over 150 professional development events that were responsive to current trends and the sectoral needs of member companies and grantees.
At the YWCA Toronto she was tasked with revitalizing the then 33-year-old Women of Distinction Awards. What followed was a complete revamp of the awards night format from a traditional seated dinner at the Metro Toronto Convention Centre, to a roving market style reception for over 1,800 people in partnership with female celebrity chefs from Food Network and the George Brown Culinary School.
She has a track record of rallying buy-in, running community consultations and bringing people together in service of creating extraordinary community arts programs. In 2017, Shana was selected to join Toronto Arts Council's Cultural Leaders Lab, a leadership development program for arts professionals who have demonstrated the potential to drive change in the sector.
Shana is inspired by the power of the arts to heighten quality of life and revitalize buildings and neighbourhoods. In another life she might have went to school for urban planning, but instead she scratches that itch by sitting on various Stakeholder and Local Advisory Committees advising on the creation of master plans and development in the east end.
To read more about Shana, check out her Staff Spotlight here.
email: shana [at] eastendarts [dot] ca
phone: 647.715.2150 X 4