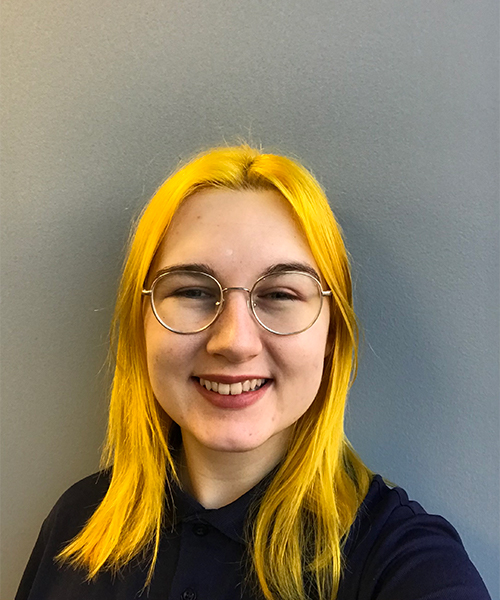 She/Her, They/Them

Sarah Devine is an emerging arts professional based in the east end of Toronto. Across industries of art, film and music, she's worked as a curator and production assistant, bringing
live events to life throughout the city. This spring, she is very excited to be graduating with a Bachelor of Arts in Creative Industries from Ryerson University, specializing in Visual Culture.
She also maintains a personal artistic practice through Artscape Launchpad's Creative Studio Bursary, and hopes to use her post-graduate time to explore large-scale installation and
painting.