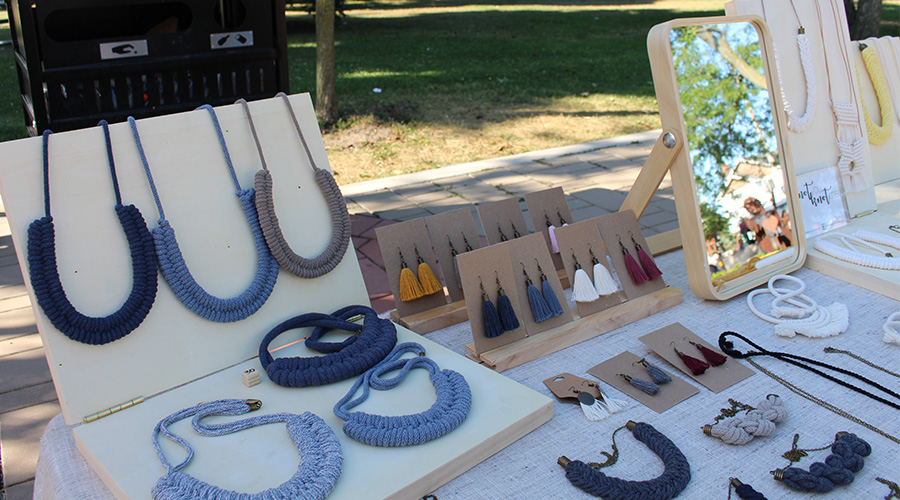 Join us as a local artist or artisan to sell your goods at East York Days Concert Series!
THIS VENDOR OPPORTUNITY HAS NOW PASSED. PLEASE CHECK IN WITH US NEXT YEAR TO JOIN US FOR EAST YORK DAYS 2020!
We're looking for local artists or artisans to sell their wares at East York Days on August 7th and/or 28th! Spots are curated and limited to 10 per evening.
The Audience
Last year we saw over 400 guests per night! Attendees were comprised of younger families, seniors and local staff from the East York Civic Centre and Michael Garron Hospital. We encourage vendors to price their goods at a variety of price points, including items priced under $20. Bringing Square and other mobile POS (Point of Sale) devices is strongly encouraged, as there is no ATM available onsite.
Vending Fee
The fee for one evening is $50 or $75 for both nights. You can vend on one of the nights or both. Spots are 10' x 10' and vendors are responsible for bringing their own tables and tents. As the event takes place on the square, tents, tables, and other infrastructure cannot be pegged and we encourage you to bring weights for your tent.