Marlene Kawalez and Corynn Kokolakis
March 15 @ 1:00 pm

-

3:00 pm

free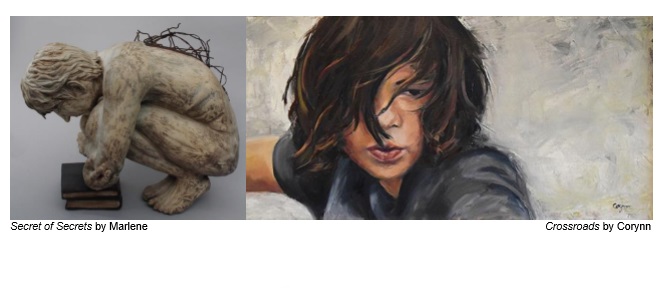 Part of the Cedar Ridge Gallery Contemporary Exhibition series.
Marlene Kawalez 
 and Corynn Kokolakis  

Mixed media
March 14–26
Reception: March 15, 1–3 p.m.
Marlene Kawalez – Sculpture clay/glass
The purpose behind her work is to expose, express and provide insight into the raw emotions involved in the journey of life through clay, wood and glass. The application of wood and clay is essential as a direct conduit to the root of nature and our existence. Glass, in retrospect, represents the fragility of life and the continuity of movement and time.
Corynn Kokolakis – Oil on canvas/panel
The paintings move between the relationship and influence of "mother" and the autonomy and celebration of the children as they are. The series touches on the ambiguous shifts, the transitionary spaces where caregiver and child are neither together nor apart. The moment depicted becomes the goalpost, the event worth memorializing.
Secret