Boomerang at Home!
May 14 @ 12:00 pm

-

August 31 @ 12:00 am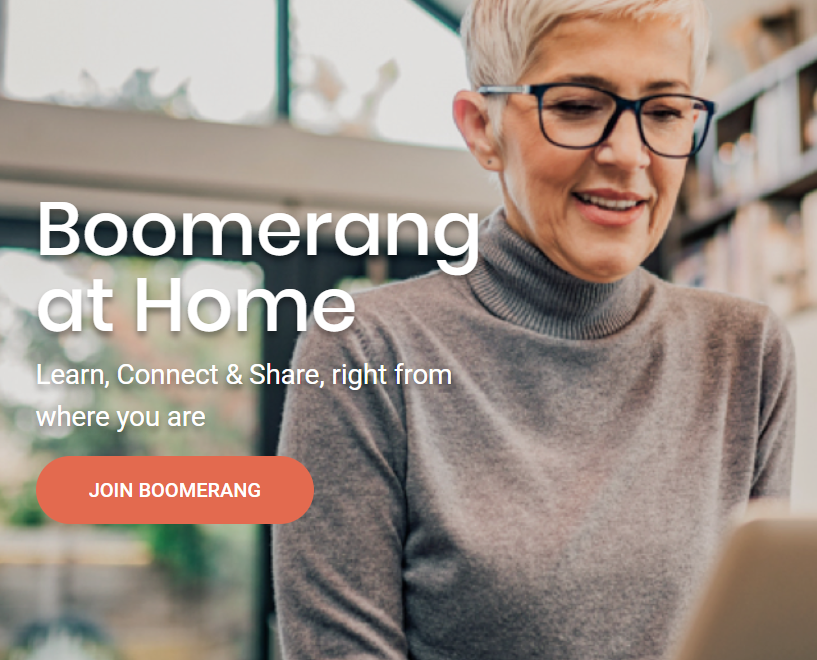 The Boomerang community is made up of members who share your passions, hobbies and desire to learn new skills.
Connect through online experiences
With thoughtful discussion, online coaching and e-learning, Boomerang at Home enables you to connect right from where you are. Right now, Boomerang at Home is offering a variety of online experiences, from meditation and baking to painting and jewellery-making. Our workshops are free for a limited time, and becoming a member is also free. You can learn more here: https://www.goboomerang.com/boomerang-at-home and you can see www.goboomreang.com to become a member. Boomerang is a growing community of more than 6000 mature adults, based on meaningful social connection through learning and sharing useful skills.
Boomerang is also looking for talented hosts. We provide thorough onboarding, tech support, the opportunity to broaden your audience and financial compensation. You can learn more about hosting here: https://www.goboomerang.com/become-a-host