What's Your Story, East Toronto?
Sunday, September 17, 2017, 12-5pm
East York Civic Centre, 850 Coxwell Avenue, Toronto
Facebook Event page
FREE!
What's Your Story? is a free celebration of reading and writing in East Toronto, and is presented by Ontario Book Publishers Organization (OBPO), Toronto Arts Council, and East End Arts.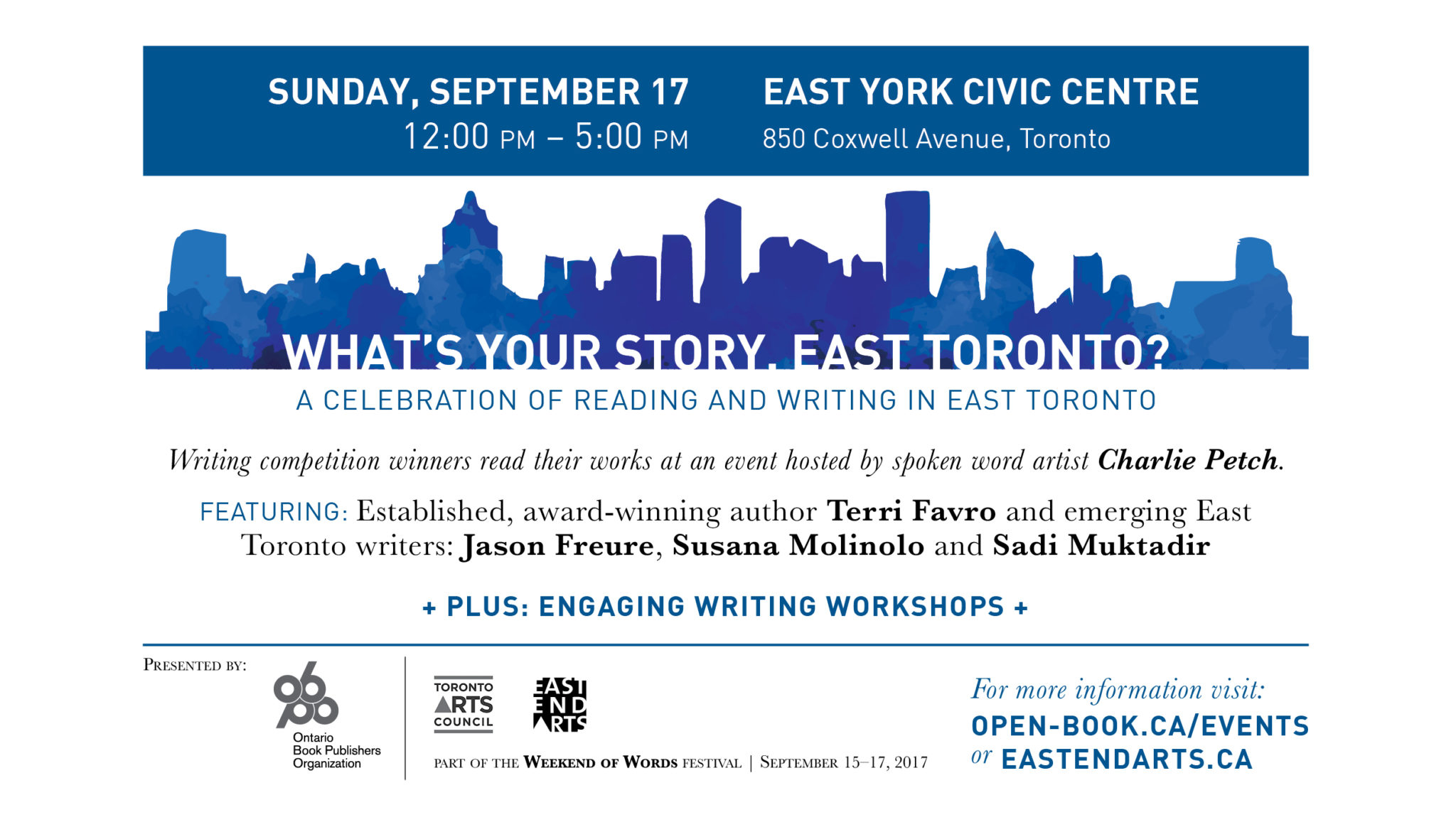 What's Your Story? is a series of literary events taking place in the inner suburbs of Toronto: East Toronto, Etobicoke, North York, and Scarborough. These reading and writing events will help to provide all Toronto residents with access to Toronto's dynamic literary scene. A writing contest was held by the OBPO and four writers were selected from each neighbourhood. The OBPO has commissioned each one to write a piece about their neighbourhoods. These pieces will be published on Open Book Toronto and performed at the events.
What's Your Story, East Toronto? is presented as part of the Weekend of Words, a free 3-day celebration of language and literary arts from September 15-17 at the East York Civic Centre.
Join us as we gather to honour the stories and voices of East Toronto. You're invited to participate in one of the engaging writing workshops, and express yourself creatively during the friendly open mic session.
SCHEDULE – September 17, 2017
What's Your Story, East Toronto? is hosted by spoken word artist, playwright, actor, and musician Charlie Petch.
12:00–2:00 pm: WORKSHOP: How to Revise Your Writing

Successful kids' and teen writer Karen Krossing will discuss how to re-envision a work-in-progress, explore the craft of revision, and share tips for focussing and polishing your stories.

2:00–3:00 pm: WORKSHOP: Find Your Best Onstage Self 

Spoken word artist and actor Charlie Petch will guide a simulating workshop for writers on the art of presenting your work. Learn to overcome stage fright, how to use a microphone, and win the attention of your audience.

3:30–4:00 pm: READINGS by What's Your Story? contest winners 

Featuring established, award-winning author Terri Favro, and emerging East Toronto writers Jason Freure, Susana Molinolo, and Sadi Muktadir.

4:00–5:00 pm: OPEN MIC

Attendees are invited to share a short story, poem, spoken word piece, or other creative work.
Full details about the workshops will be announced soon. To be alerted when registration opens, please send an email with the subject line "What's Your Story Workshops" to info@eastendarts.ca.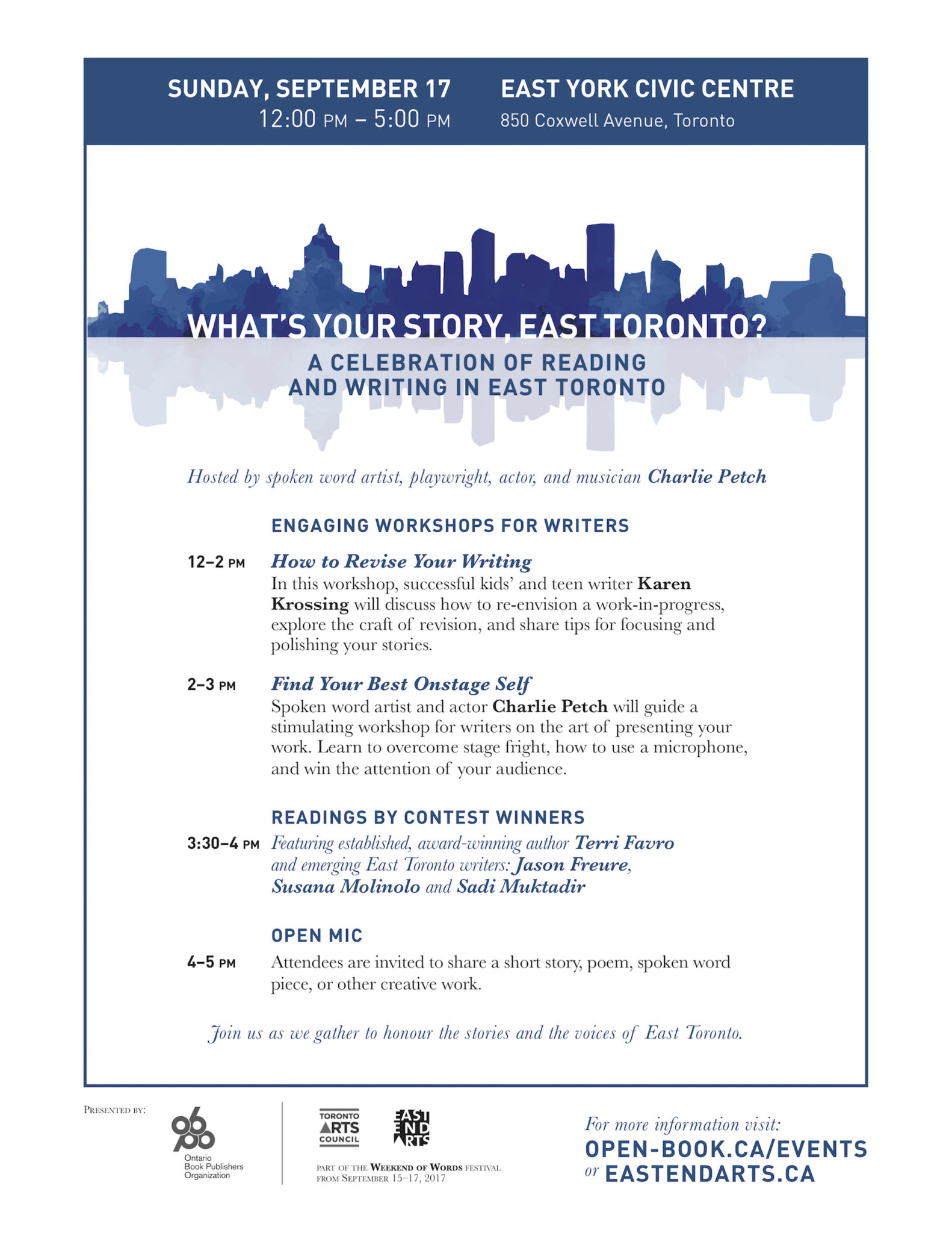 Be sure to check out the 2016 What's Your Story? winners! You can read the winning texts from each neighbourhood: East York, Etobicoke, North York, and Scarborough.