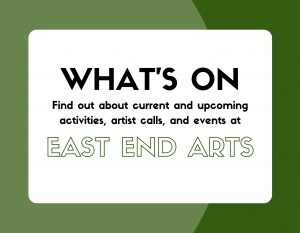 Find out about current and upcoming activities, events in the east end, artist calls, workshops, and opportunities at East End Arts.
---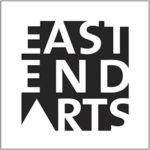 East End Arts Announces New Home at St. Matthew's Clubhouse
East End Arts will be moving into a new home at St. Matthew's Clubhouse at the end of April. Owned by the City of Toronto, St. Matthew's Clubhouse will serve as an office and animated arts space. An Open House is planned for later in the Spring to welcome members of the public and together, imagine additional uses for the space.
---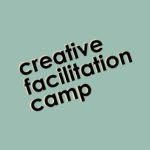 Creative Facilitation Camp supports artists, arts facilitators, and arts & culture workers in their creative facilitation skills. Register to attend this two-day professional development series on May 26 & 27 at St. Matthew's Clubhouse. Co-presented by East End Arts and Scarborough Arts in association with PYE Global.
---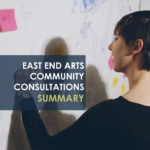 East End Arts Community Consultations Summary
We have developed a Community Consultations Summary to serve as a support document for artists, arts groups, and community members living and working within east Toronto. This summary is a tool which we hope will continue to unite, inspire, and enhance those doing important work in our vibrant arts and cultural community.
---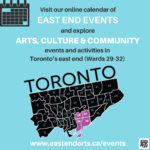 Explore our calendar of EAST END EVENTS and find out about arts, culture, and community events happening in Toronto's east end (Wards 29-32).
---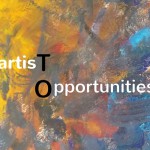 Visit our ARTIST OPPORTUNITIES page for Toronto-wide artist calls, job postings, funding opportunities, and more.
---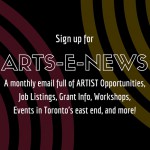 Join our ARTS-E-NEWS email list to receive monthly updates and highlights of east end ongoings and opportunities for artists.
---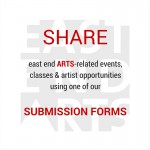 Please SHARE and let us know what's going on with you too! Drop us a line and CONNECT if you have an artistic east end event that we can help support and share information about.
---
Follow us on FACEBOOK, TWITTER, and INSTAGRAM.