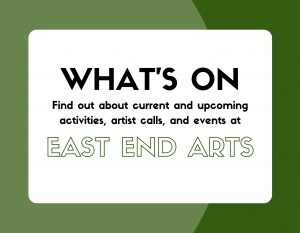 Find out about current and upcoming activities, events in the east end, artist calls, workshops, and opportunities at East End Arts.
---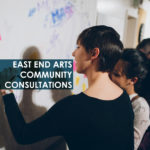 Community Consultations
Make your voice heard! East End Arts invites community members to participate in a Community Consultation process to help us #GrowForward. Share your ideas and feedback about arts, culture, and community within Toronto's east end.
---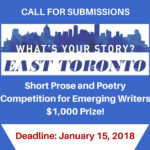 Call for Submissions: What's Your Story?
The Ontario Book Publishers Organization invites submissions for the 2018 What's Your Story? Short Prose and Poetry Competition for Emerging Writers. The deadline is January 15, 2018.
---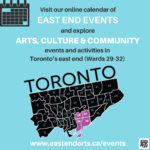 Explore our calendar of EAST END EVENTS and find out about arts, culture, and community events happening in Toronto's east end (Wards 29-32).
---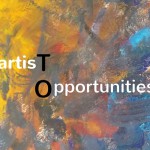 Visit our ARTIST OPPORTUNITIES page for Toronto-wide artist calls, job postings, funding opportunities, and more.
---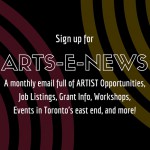 Join our ARTS-E-NEWS email list to receive monthly updates and highlights of east end ongoings and opportunities for artists.
---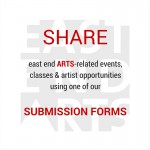 Please SHARE and let us know what's going on with you too! Drop us a line and CONNECT if you have an artistic east end event that we can help support and share information about.
---
Follow us on FACEBOOK, TWITTER, and INSTAGRAM.