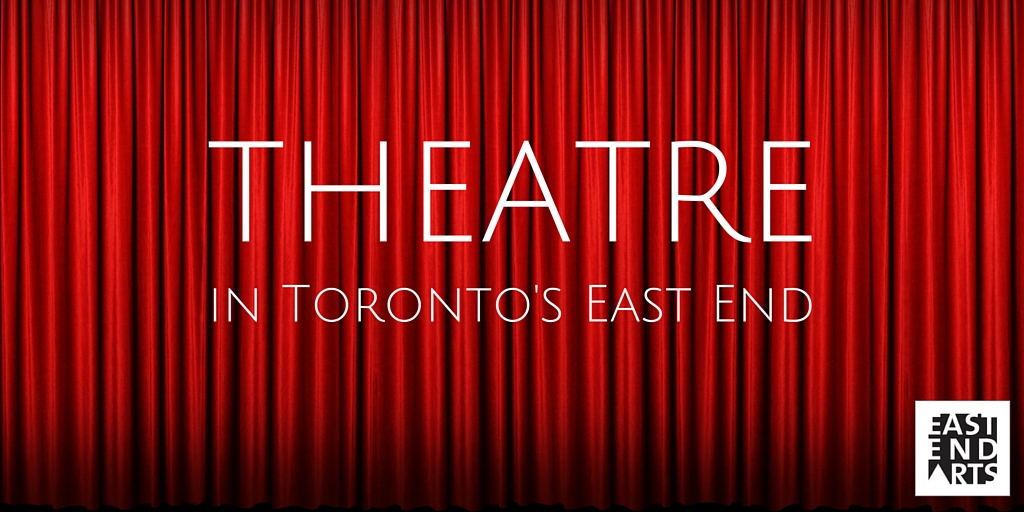 Toronto's east end is home to many theatre and performance groups, offering creative opportunities on and off the stage. Find performances, classes, workshops, arts spaces, and more in this list.
For information on upcoming activities at these locations, visit our calendar of East End Events. Check the Artist Opportunities page for artists calls from many of these performance groups and theatre organizations.
---
Please click on each Theatre organizations's name or logo to visit their website: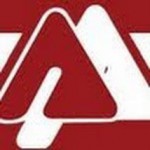 Amicus Productions
Amicus Productions is a not-for-profit, award-winning community theatre whose volunteers donate thousands of hours per production without any payment, only enjoyment. It was formed in 1978 by a group of people looking to create good theatre in a friendly and democratic spirit. (Amicus is Latin for "friend.") For more than 35 years, Amicus Productions has presented dramatic, comic, classic and Canadian works. Since 2012 Amicus Productions have performed at The Papermill Theatre at Todmorden Mills (67 Pottery Road, near Broadview and Mortimer), and rehearses in the east end of Toronto.
---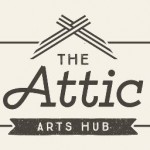 The Attic Arts Hub – 1402 Queen Street East, Unit C
The Attic is a nonprofit arts hub for all disciplines, dedicated to providing affordable arts space and fostering artistic collaboration, education, and community in the East End. The Attic aims to create and strengthen relationships between theatre artists, musicians, dancers, visual artists, and other arts workers, and develop and provide affordable training and education experiences for emerging artists and youth.
---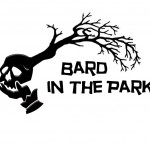 Bard in the Park
Bard in the Park is a non-profit theatre company in the Beaches dedicated to bringing Shakespearean theatre to East Toronto. Bard in the Park is proud to be an annual part of summertime in the Beach, and continues to grow with the support the community members and patrons of the arts.
---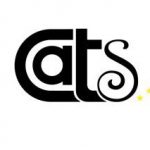 Children's Arts Theatre School (CATS)
Children's Arts Theatre School is Toronto's leader in professional theatre training for children ages 3-15. Since 1994, it has been instrumental in developing passionate and disciplined young artists, and healthy and confident young adults. With a thorough curriculum led by a team of professional artist-educators, Children's Arts Theatre School provides a welcoming, fun, and professional environment that promotes creativity, imagination, and personal growth.
---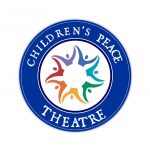 Children's Peace Theatre – 305 Dawes Road
Children's Peace Theatre is an award-winning community arts organization, serving the children and youth of Toronto, that uses the arts and artistic creativity as critical tools for personal and social transformation. Children's Peace Theatre is a catalyst for ideas, discussions and actions that make the arts more central and meaningful to people's lives, in order to promote healthier young people, more vibrant democracies and equitable societies.
---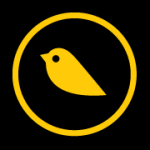 Coal Mine Theatre – 1454 Danforth Avenue
The Coal Mine is an independent theatre in Toronto's east end founded by Artistic Curator Ted Dykstra, and Artistic Producer Diana Bentley. The Coal Mine is determined to present superbly written, richly thoughtful, and fearlessly challenging plays produced, directed and acted at the highest possible level. With only 80 seats a night, The Coal Mine is inspired by the intimacy and excitement of the Off-Off-Broadway experience.
---

Crow's Theatre – Carlaw Avenue & Dundas Street East
Crow's has a mission to ignite passionate and enduring engagement between audiences and artists by creating, producing and promoting unforgettable theatre that examines and illuminates the pivotal narratives of our times. Founded in 1983, Crow's Theatre is recognized in the Canadian theatre landscape as a provocative, daring, award-winning theatre company. Crow's Theatre's new space and east end cultural hub in Leslieville includes three dynamic spaces suitable for performances, events, weddings, classes, workshops, meetings, and rehearsals.
---
Dusk Dances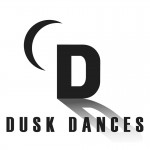 Dusk Dances is an outdoor dance festival that brings high quality contemporary and traditional dance to public parks. As dusk descends, a theatrical host leads the audience to eclectic dance pieces that unfold in different areas of the park. Choreographers from various backgrounds are invited to perform a ten-minute piece inspired by the park's natural environment. Audiences are invited on a pay-what-you-can basis to an innovative site-specific festival, which is not only an artistic event but a social and cultural one as well.
---
East Side Players
East Side Players is one of Toronto's longest-established community theatre groups. Formed in 1967, when East York Players and Leaside Players joined forces, they have been engaging audiences for over 40 years. East Side Players' twofold mission is to provide a community service: by presenting engaging, affordable theatre in a comfortable space, and by offering individuals a chance to develop their interests by taking part in productions.
---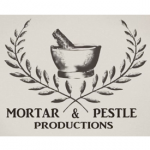 Mortar & Pestle Productions
Comprised of a talented, passionate and diverse group of young professionals, Mortar & Pestle Productions is dedicated to sharing a love for the arts.
---
Obsidian Theatre Company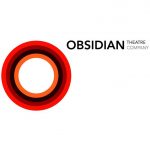 – 1089 Dundas Street East
Obsidian is Canada's leading culturally diverse theatre company with a threefold mission to produce plays, to develop playwrights, and to train emerging theatre professionals. Passionately dedicated to the exploration, development, and production of the Black voice, Obsidian provides artistic support, promotes the development of work by Black theatre makers, and offering training opportunities through mentoring and apprenticeship programs for emerging Black artists.
---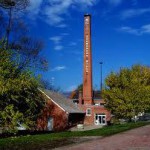 Papermill Theatre – Todmorden Mills, 67 Pottery Road
Todmorden Mills Heritage Site invites you to explore nature trails and enjoy a guided tour of the grounds and Wildflower Preserve. In the Papermill Theatre and Galleries, take in art, enjoy family-friendly seasonal craft workshops, and buy tickets to the many theatrical productions throughout the year.
---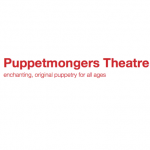 Puppetmongers Theatre
Since the sibling duo Ann Powell and David Powell founded Puppetmongers Theatre in 1974, the company has become internationally recognized as a leader and innovator in the field of puppetry, touring their productions extensively, offering workshops and mentoring programs, and consulting on productions for stage and screen. Puppetmongers aim is to explore and advance the theatrical possibilities of puppetry, and to promote the art by making their new and broader definition of puppetry into a widely accepted part of theatre.
---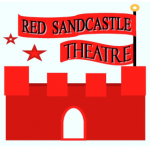 Red Sandcastle Theatre – 922 Queen Street East
At the Red Sandcastle Theatre, anything is possible. The Red Sandcastle Theatre is a creative hub in Leslieville with 50 – 70 seats of magic. Plays mainly grace the stage, and you can also find concerts, comedy, kids camps, birthday parties, music classes, art shows, open mic nights, fundraisers,  book launches, rehearsals, and movie shoots at Red Sandcastle Theatre.
---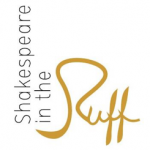 Shakespeare in the Ruff
Every summer you can find Shakespeare in the Ruff performing its version of one of Shakespeare's plays on a stage in Withrow Park. Committed to education, the offer programs for teens, recent theatre school graduates, and an annual Master Class for professional actors. They also do workshops in Toronto high schools covering everything from Shakespearean language to puppetry to fight choreography, and free pre-show Family Workshops to allow audiences of all ages to actively discover some of the themes of the play before attending a performance.
---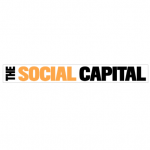 The Social Capital – 154 Danforth Avenue, 2nd & 3rd Floors / Studios: 115 Danforth Avenue, 2nd Floor
The Social Capital is a performing arts bar in the heart of the Danforth Village that hosts and teaches improv comedy, standup, and sketch. It has a great sound system for performances and bands of all sizes and a beautiful cabaret space for smaller combos, poetry performances, and writing workshops. Featuring a bar and lounge with drink specials every evening of the week, the rehearsal studios and performance spaces are available for rent by the hour, day or longer for shows, private events and parties.
---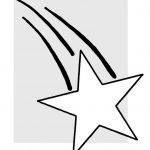 The S.P.A.C.E. – 1324 Danforth Avenue
A full performing arts centre focused on building self-esteem. Students are encouraged to dream, challenge themselves to develop determination and perseverance along with technique to give them the confidence both to perform on stage and to believe in themselves. Students learn about the world of performing from industry professionals in a warm and supportive atmosphere, and The S.P.A.C.E.'s goal is to foster a genuine love of the performing arts in each student.
---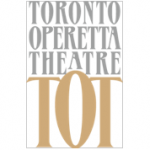 Toronto Operetta Theatre
Toronto Operetta Theatre is Canada's only professional operetta company. TOT was launched with performances of Lehar's The Count of Luxembourg in 1985 and was incorporated as a not-for-profit performing arts organization in 1989. Over 58 operetta productions have followed, including performances of seldom seen works such as Czardas Princess, Wiener Blut, La Vie Parisienne, The Beggar Student, and Land of Smiles.
---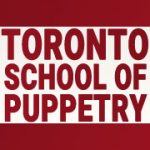 Toronto School of Puppetry
The Toronto school of puppetry is dedicated to building and strengthening Canada's puppetry culture through education, and by supporting the development of new work by emerging and established artists. It is for people from all walks of the arts who are interested in learning about and integrating puppetry into their artistic practice.
---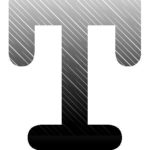 Torrent Productions
Torrent Productions is committed to creating, developing and producing professional musical theatre. The company is comprised of Rob Torr and Stephanie Graham, long-term east enders. Torrent produces an annual holiday pantomime at the Royal Canadian Legion 1/42 at Coxwell and Gerrard Street East. Both Stephanie and Rob have extensive performance credits from The Stratford Festival, Charlottetown Festival, Mirvish Productions, The Canadian Opera Company, Opera Ontario and with many regional theatre companies across Canada. 2016 marked their first annual pantomime, Robin Hood- A Merry Magical Pantomime.
---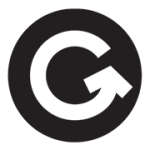 Zero Gravity Circus
A full service production house & agency with almost 20 years of direct experience & an extensive roster of industry professionals. Zero Gravity Circus provides indoor & outdoor quality entertainment around the world for all seasons, including roaming interactive characters, solo or group performances, and full scale productions with shows of all shapes and sizes. Zero Gravity Circus' extensive roster is made up of top quality professional entertainers from across Canada and around the world.
---
Additional Theatre Resources:
Canadian Association of Fringe Festivals (CAFF)
Canadian Institute for Theatre Technology (CITT)
Indigenous Performing Arts Alliance
Professional Association of Canadian Theatres (PACT)
Toronto Alliance for the Performing Arts (TAPA)
---
Are we missing an east end theatre or performance group? Please email us at info(at)eastendarts.ca with the details.
---
---
Check out our CALENDAR OF EVENTS, and visit our ARTIST OPPORTUNITIES page for artist calls, job postings, funding opportunities, and more.
Join our ARTS-E-NEWS email list to receive monthly updates and highlights of east end ongoings and opportunities for artists.
Please SHARE and let US know what's going on with you too! Drop us a line and CONNECT if you have an artistic east end event that we can help support and share information about.
Follow us on FACEBOOK, TWITTER, and INSTAGRAM.