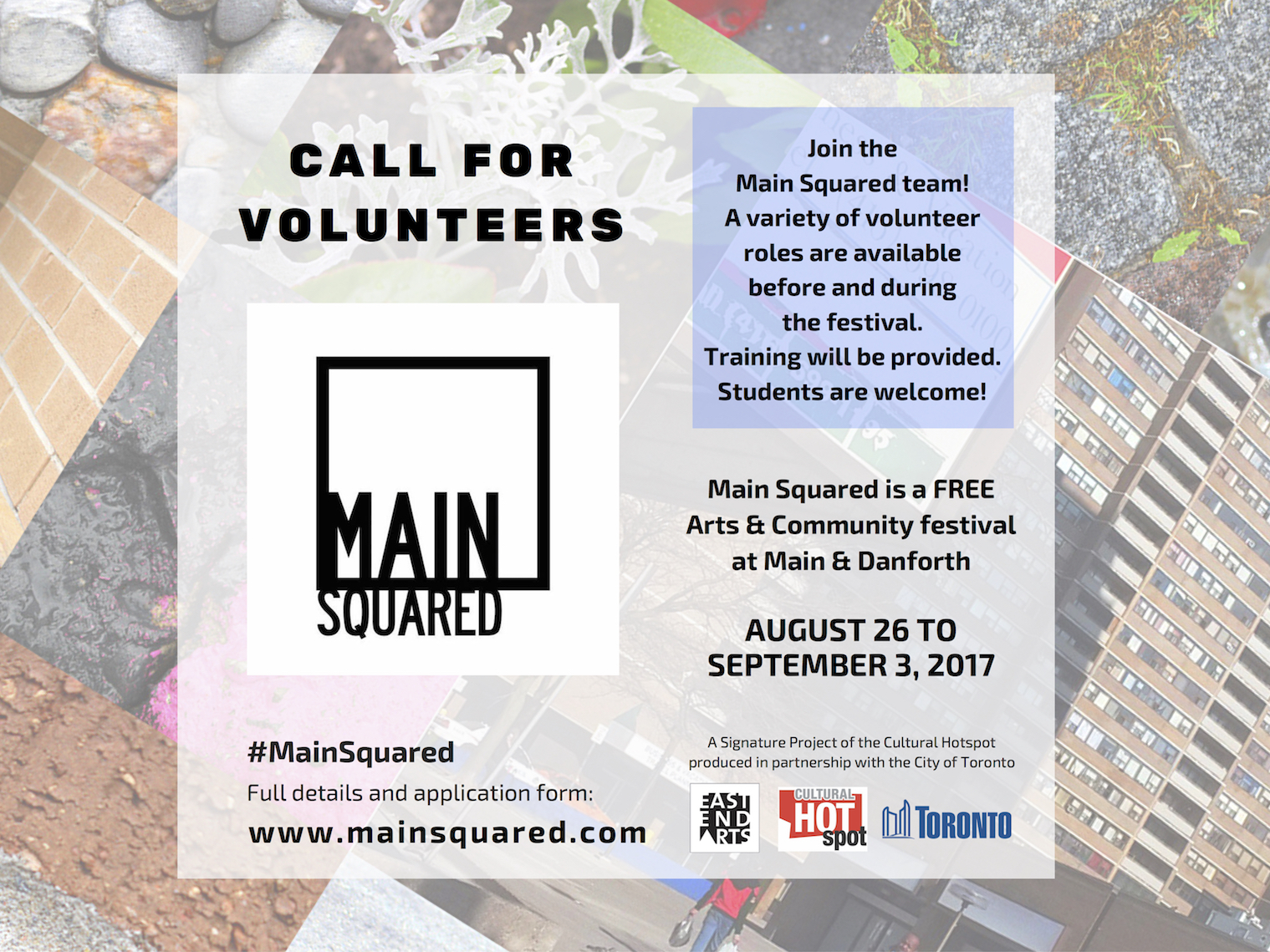 CALL FOR VOLUNTEERS
Main Squared is a free arts and community festival that will activate and explore the public square at the corner of Main Street & Danforth Avenue from August 26 to September 3, 2017.
There are a variety of volunteer roles that we are looking for assistance with, and we invite you to join the Main Squared team!
This is also a fun way for students to collect volunteer hours by contributing their time to a community arts event. Bring any forms you'd like us to sign to prove you have participated in a volunteer role to help bring your community together through art.
These are some of the roles that we are looking to find volunteer assistance with. In the form below, you can indicate your desired role(s), and we will follow up with you with additional information.
Flyer and Poster Distribution – will take place in the local Danforth East community. Hours are flexible, based on volunteers' availability.
Main Squared Installation – may include some physical work, but there will also be non-physical roles.
Main Squared Hosts – will be very useful in welcoming and engaging people, answering questions, and having fun! This is our greatest volunteer need.
Main Squared Teardown – may include some physical work, but there will also be non-physical roles.
Main Squared will take place in Main Square – a community gathering place at the intersection of Main Street and Danforth Avenue. This is where volunteers are welcome to join us daily for the duration of the festival.
If you're interested in volunteering for Main Squared, thank you! Please complete the form below and we will be in touch soon with further details.