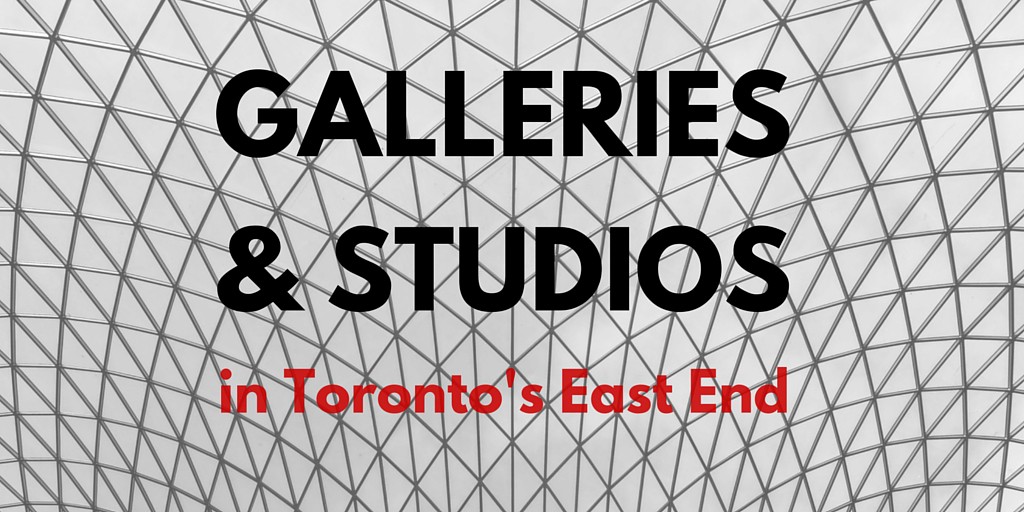 Explore a variety of galleries, studios, and creative spaces in east Toronto. Here are just some of the places you can find exhibitions, art shows, workshops, and classes throughout the year.
For information on upcoming activities at these locations, visit our calendar of East End Events. Check the Artist Opportunities page for artists calls from many of these galleries.
---
Click on the name or logo of each Gallery or Studio to go directly to their website.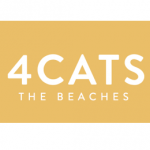 4Cats – The Beaches – 2138A Queen Street East
4Cats – The Beaches is a hive of creativity and offers classes, camps, art supplies, artwear, parties, mini-sessions, and workshops for children and adults. 4Cats encourages everybody to enjoy a creative life, love what you do, and make good art.
---
Akin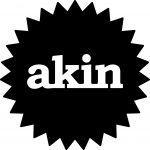 – 100 Sunrise Avenue
Akin is a Toronto-based arts organization that provides affordable studio space as well as arts-based programming through it's sister non-profit organization, Akin Projects. Akin's studios provide a working environment that maintains a friendly and inspiring atmosphere where people can work on creative endeavors and entrepreneurial undertakings of all kinds. Akin builds community through monthly art critiques, workshops, open studio events, gallery tours, exhibitions, as well as various other art projects.
---
Areej Art Gallery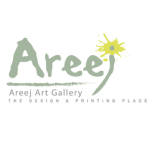 – 2640 Danforth Avenue
Areej Art Gallery is a gallery hub that is available for solo shows, group exhibitions, and events. It houses and sells artworks of Canadian & international artists and provides customers with art-related services and products such as silk screen printing, graphic design, web design, and photography services. Areej aims to to nurture individual creativity through focused art workshops, and cultivate arts by teach the fundamentals of art to beginners and advanced students.
---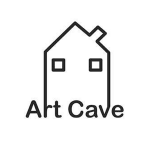 ArtCave – 155 Lamb Avenue
ArtCave is an artist collective and studio, run by three professional artists, designers, and certified educators, founded in 2013. ArtCave believes in the power of creativity and imagination, and provides year-round quality art programs, offsite programs, art classes, workshops, and programs for children 3+, youth, and adults.
---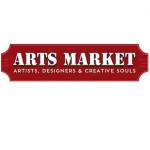 Arts Market – 790 Queen Street East & 1114 Queen Street East
Arts Market specializes in renting space to artistic entrepreneurs and provides an environment that offers high quality products at competitive prices. Featuring unique gifts, jewellery, illustrations, greeting cards, wood working, ceramics, fashion accessories, photography, paintings, knitters, and more, all hand-made by local artists, designers and creative souls. With three Toronto locations (two in the east end) each Arts Market micro store has been branded, painted, and is monitored by the artists themselves, so you will always find something unique.
---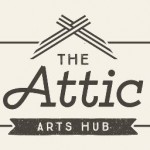 The Attic Arts Hub – 1402 Queen Street East, Unit C3
The Attic is a nonprofit arts hub for all disciplines, dedicated to providing affordable arts space and fostering artistic collaboration, education, and community in the East End. The Attic aims to create and strengthen relationships between theatre artists, musicians, dancers, visual artists, and other arts workers, and develop and provide affordable training and education experiences for emerging artists and youth.
---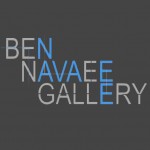 Ben Navaee Gallery – 1107 Queen Street East
Established 2001, Ben Navaee Gallery is located in the heart of Toronto's Leslieville neighbourhood and frequently hosts a variety of openings and exhibitions. The gallery is run by Ben Navaee, who is a musician, photographer, painter, sculptor, and certified yoga instructor. Since 2006, Ben Navaee Gallery has been offering weekly free life drawing sessions on Tuesdays from 7-9 PM with nude model.
---
Blue Crow Gallery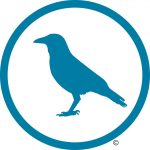 – 1610 Gerrard Street East
Blue Crow Gallery's goal is to support established and emerging Canadian artists in their art careers in the gallery, provide working space for local artists in the studio, and help them further their experience in the art community. Blue Crow Gallery teaches art to those looking to better their art skills, knowledge, and create self fulfillment. A place to find art, create art, and be a vibrant part of Toronto's art community.
---
Cobalt Gallery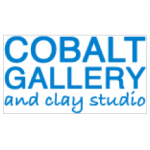 – 870a Kingston Road
Cobalt Gallery is a clay studio and gallery. The intimate and casual gallery space is available for emerging or established visual artists to rent and present solo or group shows. The studio facility is where owner and artist Annette Hansen teaches adult and kids pottery lessons. Cobalt Gallery is a promoter of original art or craft by local artists working in glass, metal, and clay.
---
Create Art Studio – 1801 Danforth Avenue
A welcoming community art school and gallery that encourages everyone to explore their creativity through classes, workshops, birthday parties, social events, corporate team building, and an after school art program. Creative Art Studio has programs for kids, teens, and adults in visual art forms, including drawing, painting, printmaking, sculpture, clay, and crafting. Create Art Studio also offers super fun art camps for PA Days, March Break, Winter break, and throughout the summer.
---
Creative Works Studio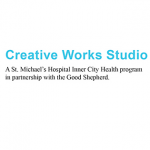 – 793 Gerrard Street East
Creative Works Studio is an arts-based occupational therapy and community initiative of the Inner City Health Program of St. Michael's Hospital and operates in partnership with Good Shepherd Non-Profit Homes Inc. The studio serves adults with mental health and/or addictions issues, and accepts members by referral from health care practitioner. It is a non-judgmental environment where each person is treated as an artist first, rather than a patient. A variety of art workshops are offered, including painting, pottery, clay sculpture, songwriting, screen printing, and digital photography. The studio is open five days a week and members attend sessions on a drop-in basis. Creative Works Studio is also actively involved in mental health research, education, and outreach as a means of disseminating information and reducing the stigma of mental illness.
---
Curran Art Gallery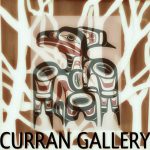 – 1027 Queen Street East
Committed to emerging arts and continuous learning, Curran Art Gallery offers a collaborative art space experience for exhibits, classes, and design. From contemporary to abstract, the gallery values local artists' portfolios including aboriginal and mixed media. Curran Art Gallery opened January 2016 by First Nations artist Catherine Curran, which had been a dream of hers since she was a student in the arts.
---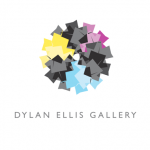 Dylan Ellis Gallery – 1840 Danforth Avenue
Dylan Ellis Gallery is an incubator for photographers and a rental space where photographic artists can show their best work. The mandate of this space is to show all types of photography styles, contemporary or traditional, as well as many printing and process methods. The gallery shares space with printmaking and frame shop Bob Carnie Printmaking.
---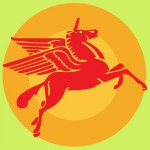 Flying Pony Gallery – 1481 Gerrard Street East
Flying Pony Gallery is an artist-run gallery located inside the Flying Pony Cafe. An exciting array of contemporary fine art from emerging & mid career artists is featured in two gallery spaces open seven days a week with over 1600 square feet of exhibition space.
---
Fresh Paint Studio + Cafe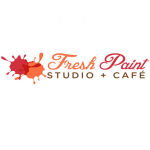 – Danforth Avenue
Fresh Paint Studio + Cafe is a community art space where adults and children can be inspired to experience the joy of creating and connecting through art in a relaxing social environment. Roxane Tracey, visual artist and poet, is the owner of Fresh Paint Studio, and her dream is for it to be a creative community space that inspires a love for creating art while bringing out each person's inner artist. At Fresh Paint Studios you can create a piece of art that you can take home. Featuring art workshops, painting parties, corporate team building activities, special events, a cafe and retail store, and more.
---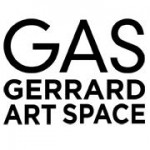 Gerrard Art Space – 1475 Gerrard Street East
Gerrard Art Space (GAS) is a community focused, membership driven art space that hosts local visual artists and musicians each month. Workshops, classes, and shows engage neighbourhood residents and the Toronto art community. GAS prioritizes accessibility, inclusivity, and open dialogue in both its programming and outreach, working to build and sustain a creative and vibrant community. Visit the GAS website.
---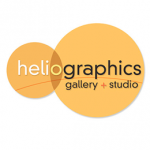 Heliographics Gallery & Studio – 1238H Queen Street East
Heliographics is a gallery and studio in Leslieville specializing in photography and graphic art. In the studio, Heliographics offers fine art printing, custom matting, and graphic design services.
---
IX Gallery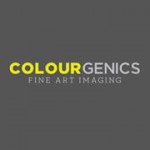 (Colourgenics) – 101-11 Davies Avenue
Located in Leslieville, the IX Gallery is the art gallery and event space of Colourgenics, which exhibits a variety of local and international artists on rotation year-round. Colourgenics also sponsors an ongoing Technology Showcase. This fully-equipped 1,500 square foot modern space is available to rent for art shows, workshops, and other events.
---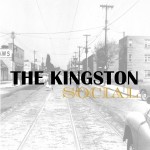 The Kingston Social – 1427 Kingston Road
The Kingston Social supports and encourages up-and-coming and professional artists looking to engage with local creative spaces by providing accessible and affordable space for all types of artistic and social events. The Kingston Social connects creative people and projects, and values community participation to help build an evolving space that will inspire, engage, and interest the local and broader community.
---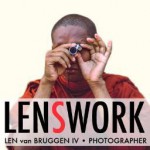 Lens Work – 1600 Gerrard Street East
Lens Work is a boutique photo and art gallery selling original art, photography, and vintage items, run by Len van Brugge IV and assisted by skilled, professional photographers and educators. There are a variety of photography and painting classes offered, as well as workshops in digital and traditional collage and resin coating. New photo and mixed media artworks are always on display and for sale.
---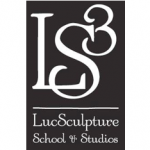 LucSculpture School & Studios – 663 Greenwood Avenue
LucSculpture School and Studios is an ecologically friendly art school that features unique clay sculpture and pottery studios and a wide variety of art classes and workshops for kids and adults. Art exhibitions, special events, and camps for children are offered throughout the year.
---
Mosaic Beach Studio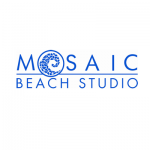 – 2069 Danforth Avenue, 2nd Floor
Mosaic Beach Studio offers mosaic art, classes, supplies, and open studio space, and is available to teach at schools, community and senior centres, team building events, private and custom parties, and for custom artwork/commissions. Mosaic Beach Studio is a great studio option for mosaic artists and hobbyists. Those with basic knowledge of mosaic tools, materials, and techniques are welcome to join the open studio to complete additional projects.
---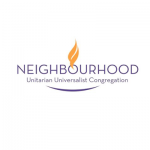 Neighbourhood Gallery North & South – 79 Hiawatha Road (Neighbourhood Unitarian Universalist Church)
With a mandate of 'Sharing Art for the Beautification of our World', the Neighbourhood Gallery offers an inclusive and safe place to exhibit works, offer them for sale, and to have a meaningful dialogue with others about how you want to make the world a better place through your art.
---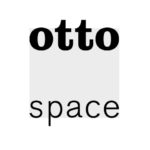 Otto Space – 652 Gerrard Street East
Otto Space is a creative hub attached to the Heri Furniture studio space. Located in Toronto's vibrant East Chinatown, the rentable space is suitable not only for art shows but for a wide range of events including popup shops, celebrations, cocktails, meetings, poetry readings, music performance, etc.
---
Paintlounge Toronto East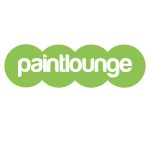 – 1173 Queen Street East
Paintlounge's goal is to show you that social painting is fun, relaxing, and beneficial for our everyday lives. No matter if you're left-brained or right-brained, Paintlounge believes that you're at your best when you get to exercise both sides of your brain. Experience social painting in Paintlounge's friendly, casual atmosphere. They provide the canvas, unlimited free-flowing paints and supplies, helpful artist staff, complete with a cafe bar to stimulate and refuel your creativity. Paintlouge offers a variety of workshops, parties, special occasions, and special events.
---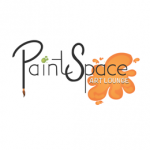 PaintSpace Art Lounge 1787 Queen Street East
PaintSpace Art Lounge is a paint and sip studio for kids and adults. Located in the Beaches, PaintSpace provides a creative art experience for any event or celebration. Whether it's a girls' night, date night, bachelorette party fundraiser, corporate team building event, children's party, or any other desire – PaintSpace will provide a unique, relaxing and intimate artistic experience. See website for daily paint and sip classes and kids workshops. Opening in May 2016.
---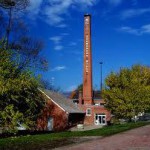 Papermill Gallery – 67 Pottery Road (Todmorden Mills Heritage Site)
Todmorden Mills Heritage Site invites you to explore nature trails and enjoy a guided tour of the grounds and Wildflower Preserve. In the Papermill Theatre and Galleries, take in art, enjoy family-friendly seasonal craft workshops, and buy tickets to the many theatrical productions throughout the year.
---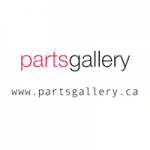 Parts Gallery – 1142 Queen Street East
Parts Gallery is a contemporary art gallery in Toronto's Leslieville neighbourhood focused on showcasing the work of emerging and mid-career artists. Founded by director Dianna Witte and artist Ric Santon in 2002, Parts Gallery has maintained its mandate to showcase emerging and mid-career artists with a focus on contemporary painting and photo-based art. Parts Gallery also provides Art Consulting, custom framing, gift registry, delivery, installation, packaging, and shipping worldwide.
---
Project Gallery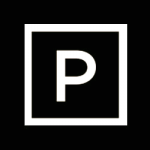 – 1210 Dundas Street East
Project Gallery is a commercial art gallery in Toronto that exhibits a critical selection of artists whose work reflects new and innovative developments in contemporary art. Project Gallery is focused on establishing the careers of local emerging and mid-career contemporary artists through distinct exhibitions and projects. Project Gallery was voted Best Independent Gallery in NOW Magazine's 2015 BEST OF TORONTO Readers Choice Awards.
---
Project Gallery Studios – 184 Munro Street, Unit #6
The Project Gallery Studios space is a 1,600 sq ft secluded east-end warehouse overlooking the Don Valley to the west – a raw yet truly unique space functioning as artist studios and as an alternative exhibition space. Project Gallery Studios hosts professional artists, along with workshops, special programming, and a regular exhibition schedule.
---
Rebellion Gallery and Art Academy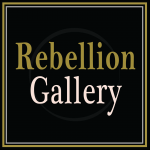 – 914 Eastern Avenue
Rebellion Gallery is an art gallery located in Leslieville offering art classes and space for exhibitions and events. The child-focused art gallery offers after school programming as well as March Break and Summer Camps. Activities include painting with water colours and acrylics, drawing, cartooning and sketching, and multi-media crafting.
---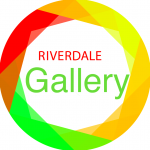 Riverdale Gallery – 1326 Gerrard Street East
Located in the heart of Little India, The Riverdale Hub is a transformative space and green working environment informed by the values of diversity, sustainability, and equality. The Riverdale Gallery, located on the third floor of the community centre building, is one of the Hub's many social enterprises. In embracing the core values of the Hub, Riverdale Gallery is dedicated to employing the transformative power of art to engage the community in dialogue.
---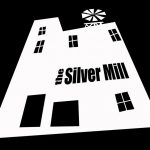 The Silver Mill: Transdisciplinary Art Centre – 10 Dawes Road
Bridging the gap between diverse artistic practices, The Silver Mill offers an inspiring environment where unique projects and an emerging generation of Toronto's East End artists can flourish. The Gallery @ The Silver Mill, is available for workshops, rehearsals, photo shoots, recitals, birthday parties, holiday dinners, karaoke nights, and more.
---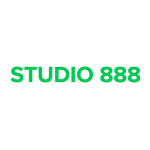 Studio 888 – 2359 Queen Street East
Studio 888 was established by artist Elizabeth Russ as a studio and exhibit space for her own work and for local artists. The space consists of one exhibition room and artists may request information for exhibit submissions. Studio 888 is the home of original and affordable artwork and contributes to the growing vibrancy of the Queen Street East art scene.
---
Yellow House Gallery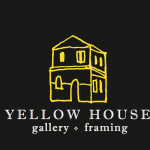 – 921 Kingston Road
Yellow House Gallery is an art gallery in The Beaches area of Toronto. Nestled in the heart of Kingston Road Village, it showcases Toronto-based and regional artists working in contemporary ways, and aims to create a conversation between local work, and global art practices of the day.
---
---
Are we missing an east end Gallery or Studio? Please email us at info(at)eastendarts.ca with the details.
Check out our CALENDAR OF EVENTS, and visit our ARTIST OPPORTUNITIES page for artist calls, job postings, funding opportunities, and more.
Join our ARTS-E-NEWS email list to receive monthly updates and highlights of east end ongoings and opportunities for artists.
Please SHARE and let US know what's going on with you too! Drop us a line and CONNECT if you have an artistic east end event that we can help support and share information about.
Follow us on FACEBOOK, TWITTER, and INSTAGRAM.