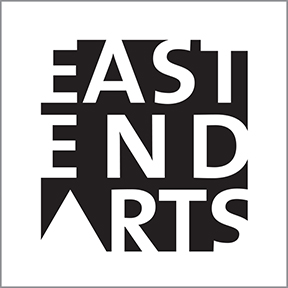 The East End Arts team is dedicated to our mandate to unite, inspire, and enhance the communities of east Toronto with the transformative power of the arts.
We create a network between artists and communities that allows for the exchange of ideas, energy, and resources, and support local artists in their practice and projects. We promote engagement with the arts, as individuals and communities, as a means towards increased joy, vitality, and understanding. East End Arts encourages everyone to contribute to the evolving story of Toronto's east end through artistic dialogue.
---
The East End Arts team: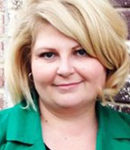 Shana Hillman, Executive Director, East End Arts
With over 18-years experience in audience development, marketing, fundraising and program development Shana is especially interested in sustainability in the non-profit sector and helping companies create deeper value and meaning for their communities, audiences, customers, and donors. Past career highlights include management roles with Kaeja d'Dance, inDANCE, YWCA Toronto, Creative Trust, and Toronto Dance Theatre. Shana is regularly invited to guest lecture at arts management and non profit management classes at the University of Toronto of Scarborough, George Brown, Centennial and Humber Colleges. An active volunteer, Shana is President of Small Print Toronto, an organization that stages interactive literary events for children, the secretary of TAPA, sits on the TAPA Travel and Retreat Initiative Program (TRIP), and is the Dance Representative on the Dora Mavor Moore Awards Review Team. Shana is inspired by the power of the arts to heighten quality of life and revitalize buildings, neighbourhoods, and our city.
Connect with Shana at: shana (at) eastendarts.ca
---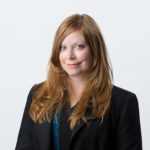 Tanya Oleksuik, Communications Manager, East End Arts
Tanya brings over 15 years of experience in marketing and communications in Toronto's arts community, corporate sector, and as a freelancer. She manages the strategic communications, marketing, promotions, social media, website, and outreach activities for East End Arts. She is passionate about community building, collaborating, and connecting people and ideas through the arts. Tanya is an amateur astronomer and is actively involved as a volunteer in astronomy education and public outreach activities. She creates and produces music and video projects, and is passionate about promoting STEAM initiatives. Tanya works on expanding her technology skills through coding, learning programming languages, and developing experimental projects using open data, and enjoys creating and participating in citizen science projects. Constantly learning and creating, she is inspired by the universe and the exploration of the arts to share stories, information, and experiences. 
Connect with Tanya at: tanya (at) eastendarts.ca
---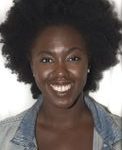 Adom Acheampong, Community Coordinator, East End Arts
Motivated by the powerful intersection of arts, culture, and community, Adom strives to both create and encourage opportunities for meaningful arts and cultural engagement within Toronto. Holding an Honors degree in Arts and Contemporary Studies from Ryerson University, Adom has worked in an administrative, producing, mentoring, and advising capacity within various arts organization to support and develop programming that is diverse, accessible, and responsive. Adom is also an emerging writer, primarily working through short fiction and poetry. Adom is inspired by the creative minds who work despite, in tandem with, and through their individual barriers.
Connect with Adom at: adom (at) eastendarts.ca
---
East End Arts Advisory Board
Carissa Ainslie – Connections Gallery/Alternative Photo Services
Angie Aranda – Neighbourhood Arts Network/Toronto Arts Foundation
Dave Carey – The Bentway
Melanie Fernandez – Centennial College
Kasturi Ghoshal – Alterna Savings
Jennifer Green – Toronto Arts Foundation
Heather Kelly – HKC Marketing/The Royal Conservatory
Saba Khan – Co-Founder of East Enders Against Racism/Ontario Ministry of Health and Long-Term Care
Robin Sokoloski – Playwrights Guild of Canada
Peter Venetas – Independant Consultant
---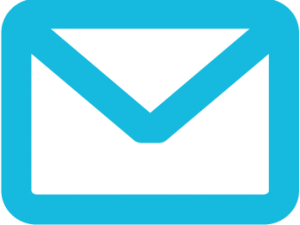 General inquiries: info (at) eastendarts.ca
For web site issues and concerns: web (at) eastendarts.ca
Connect with us on social media through Facebook, Twitter & Instagram
Reach the East End Arts team by telephone: (647) 715-2150
---
Our office is located at:
The Silver Mill
10 Dawes Road
Toronto, ON M4C 5A7
---
Share: 
Do you have news to share or information you would like us to add to our website? Find out all the different ways you can SHARE the details with us through one of our submission forms.
---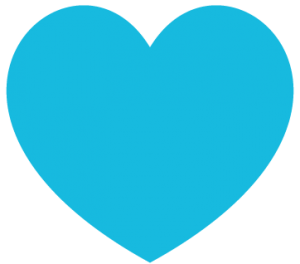 Donate to us!  
East End Arts is a strategic initiative of the Toronto Arts Foundation. To help us grow with a donation, please click HERE and choose East End Arts from the list of fund/designations when prompted. Thank you!