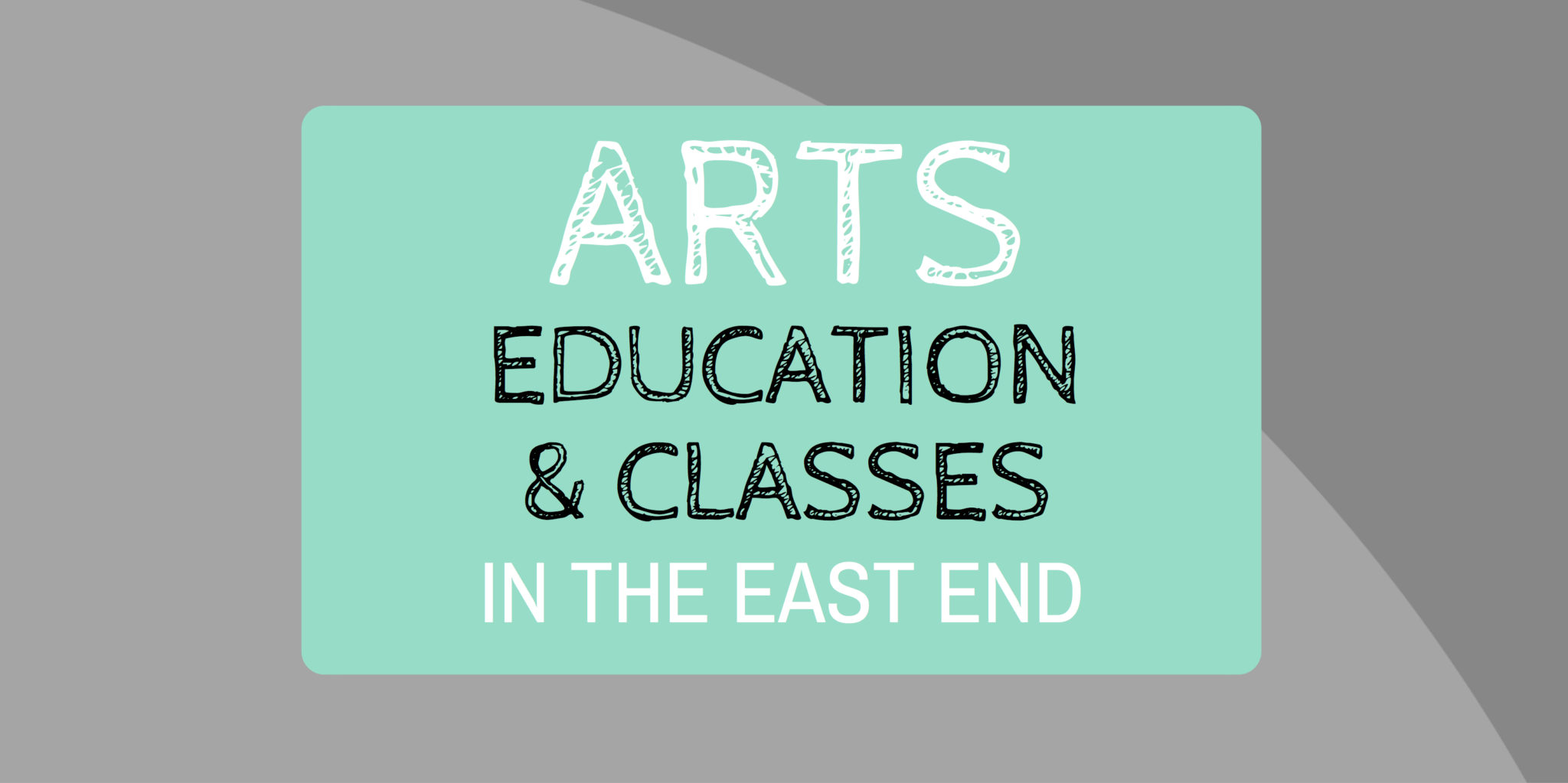 Explore a list of Arts Education & Classes in the east end to find local options in all different artistic disciplines. Expand your creativity and learn something new!
Parents – are you looking for a summer arts camp for your children? Check out our list of Spring Break Arts Camps in the east end for 2017.
---
* 4Cats Arts Studio – Beaches (2138A Queen Street East)
Offering art classes, art history, art parties, art supplies and party planning for children and adults.
* Anne Marie Scheffler (Coxwell and Danforth)
Learn how to create your very own one-person show in workshops for actors who want to move their career forward and creative minds who want to turn their story into a show or play. Learn about the business of comedy shows, festivals, professional theatre seasons, and content creation.
* A Place To Paint (Danforth Avenue and Main Street)
A studio/gallery/classroom offering art classes for beginners to advanced adults by artist Ian McAndrew. Contact: 416 467 9555
* Areej Art Gallery (2640 Danforth Avenue)
Paint Parties for adults Friday and Saturday nights, including materials, inspiration and staff support, as well as drop-in classes and 3-week packages for children ages 6-12.
* Art Cave (Lamb Avenue & Danforth Avenue)
A friendly studio space for people of all ages, offering various art classes and programs.
* Artisans at Work (2071 Danforth Avenue at Woodbine Avenue)
Painting, drawing, encaustic, jewelery making and more.
* Beaches Dance and Music (1 Hannaford Street)
Offering classes in Ballet, Jazz, Tap, Lyrical, Contemporary, Musical Theatre, Creative Movement, Yoga, Pilates. Private music lessons in Singing, Piano, Violin, Guitar, Drums, & more. For adults, teens & children.
* Beach Dance School (2495 Queen Street East)
Dance training and camps in a variety of styles in a fun and friendly environment. Dancers of all levels are welcome.
* Ben Navaee Gallery (1107 Queen Street East)
A variety of workshops for kids (artistic, dance, and guitar) and adults (art and photo).
* Beyond the Beat Music School (463 Woodbine)
Offering students of all levels access to excellent teachers and leading edge technology. Individual lessons for guitar, bass, drums, piano and vocals, band performance program, group theory training & songwriting.
* Black Swan Comedy (The Social Capital Theatre: 154 Danforth Ave., 2&3 Fl)
Black Swan Comedy offers regular improv classes, repertory training, and drop-in improv classes.
* Blank Canvases In School Art Program
Are you a parent/teacher/school administrator looking for quality visual arts programming for your children and/or students? Blank Canvases offers affordable, engaging and curriculum connected arts programs for grades JK-8 led by professional artist educators and are expanding into the East End.
* Bob Carnie Printmaking (1840 Danforth Avenue)
Wednesday Evenings once a month, experts speak on various aspects of photography for a Speaker Series. Workshops tailored to photographers are led by international specialists.
* Bold Steps Dance Studio (2210 Queen Street East, #6)
Scottish Highland and Canadian Step Dancing classes.
* Centennial College – Story Arts Centre campus (951 Carlaw Avenue)
This cutting-edge campus for the arts is the perfect place to tap into your creativity. Housing the School of Communications, Media and Design, it has everything you need to let your inner genius out.
* Cedar Ridge Creative Centre (255 Confederation Drive)
Offering over 30 courses in pottery, visual arts, fibre arts, children & youth programs and open studios including March Break and Summer Arts camps for kids. Curriculum based programs for schools also available.
* Children's Peace Theatre (305 Dawes Road)
Children's Peace Theatre offers a wide range of theatre and art programs for children and youth, including in-school-time workshops, after-school programs, weekend activities and a three-week summer camp.
* Cobalt Gallery (Kingston Road & Beech Avenue)
Pottery classes for adults and children.
* Colour Creative (Coxwell Avenue & Drayton Avenue)
Encouraging exploration of different mediums and techniques, balancing learning through play and application. Classes for adults and children by appointment.
* Colourgenics (11 Davies Avenue)
Fine art printing and digital imaging services. Digital photography workshops are offered.
* Community Centre 55 (97 Main Street)
Community-based organization that provides a variety of programming and camps for kids.
* Cornerstone Studio (1519 Gerrard Street East)
Dance classes, after-school programs, fitness classes, theatre classes & arts camps.
* Create Art Studio (1801 Danforth Avenue)
Explore your creativity with an art class, workshop, party, or event at Create Art Studio. Kids, teens, and adults are welcomed into Create Art Studio's fun programs.
* Crow's Theatre (345 Carlaw Avenue)
Crow's Theatre has launched Crow's Kids – classes, camps, and workshops for kids 3-18yrs, including fun and dynamic classes that ignite imaginations and strengthen social skills.
* Dance Kids Canada (1351 Woodbine Avenue)
A variety of weekly dance lesson styles, evening drop-in classes, and camps for children and teens.
* Dance Vibes (179 Bartley Drive)
Recreational, competitive, and exam dance instruction in a variety of styles for children of all ages. Adult dance and fitness classes.
* East End Music Project (EEMP) (Secord Public School, 101 Barrington Ave)
The EEMP is a non-profit music school offering lessons in guitar, piano, drumming+percussion, ukulele, and choir, serving kids grades K-12 in Toronto's East End. EEMP focuses on collaborative music-making and performance experiences.
* Exploring Photography (Meetups in Toronto & the GTA)
Discovery workshops and guided events for beginners to advanced photographers.
* Framing Dames Art School (362 Old Kingston Road)
Children and adult art classes, workshops, and camps.
* Gerrard Art Space (1390 Gerrard Street East)
Variety of art, theatre and music classes for all ages
* I Wanna Sing – Matty Eckler Community Centre (953 Gerrard Street East)
I Wanna Sing is a non-profit community singing club for adults. Singing for fun. Learn to harmonize. Sunday afternoons, 2:30-4:00pm. Oct-May. Pay What You Can. Contact Carolyn at 416 463-1247 or email iwannasingtogether@gmail.com.
* Joy of Dance (95 Danforth Avenue, 3rd Floor)
Dance class instruction and private lessons in a diverse and extensive dance repertoire including Ballet, Ballroom, Bollywood, Contemporary, Hip Hop, Jazz, Tap and Urban.
* "Just Do It!" Painting Classes and Workshops (Gerrard & Coxwell)
Contemporary Experimental Painting classes with artist Grethe Jensen. Classes offered throughout the year in Little India.
* Kid's Art Studio (Danforth Avenue & Woodbine Avenue)
The Kid's Art Studio offers classes and a fun and open environment to explore different art mediums and techniques at any level. All materials included.
* The Kingston Social (1427 Kingston Road)
A gallery/creative workspace offering classes, workshops and events. This includes art, food, music and any cultural activity for various age groups.
* Lens Work (1600 Gerrard Street East)
Photography classes and workshops and summer photo camp for teens/tweens.
* Lippert Music (970 Pape Avenue)
Piano, guitar, voice, theory and more.
* LucSculpture Studio & Schools (663 Greenwood Avenue)
A broad range of classes available:  pottery, clay, visual arts and more, for adults and kids. March break, Summer camps, birthday parties.
* Max the Mutt College of Animation, Art and Design (2944 Danforth Avenue)
Offering three programs of study; Classical and Computer Animation and Production diploma, Concept Art for Animation and Video Games diploma and Illustration for Sequential Arts: Comic Books and Graphic Novels diploma.
* Mill House School of Music (10 Dawes Road)
Lessons for all ages:  piano, guitar, drums, bass, Ukulele, Music Theory.
* Mortar & Pestle Productions (Gerrard Art Space/GAS, 1475 Gerrard St. East)
Children's Theatre Classes. Ignite a fire and passion for the arts through expression & creativity.
* Mosaic Beach Studio  (2069 Danforth Avenue, 2nd Floor)
Ongoing mosaic art classes for all levels and workshops including tempered glass mosaics, realism, and portraits.
* Myspace Art Studio (535 Queen Street East, Unit 3)
Art classes and an introduction to creating realist art. Drawing, Portrait, Landscape, Animal & Still Life Painting.
* Nathalie Vachon (The Beach)
Abstract Intuitive Painting Workshop – with artist Nathalie Vachon. 6 week painting classes offered year round in the Beach with artist Nathalie Vachon – supportive and inspiring environment.
* On the Breath (O'Connor and Broadview)
On the Breath – Singing with Janet Catherine Dea. Singing lessons with Professional Singer. Increase range and breathing for Beginners to Pros. All ages.
* The Open Door at St. David's (Donlands and Danforth)
St. David's Anglican Church offers its space to the neighbourhood for a variety of arts and community programs. A community garden, yoga classes, storytelling, art, music, camps, and more.
* Paintlounge (1173 Queen Street East)
Social Painting: Go freestyle (paint anything you want!) or join a guided workshop and unleash your creative side. Experience the fun of social painting for your next date, birthday party, bachelorette party, team building event, night out, or family day. No art skills required!
* PaintSpace Art Lounge (1787 Queen Street East)
Paint & Sip classes for kids and adults. Designed for all skill levels to paint sip & socialize.
* Pegasus Studios (361 Glebeholme)
A community arts education centre in East Toronto teaching the art of discovery through Dance, Visual Arts, Music and Drama for children of all ages.
* Picture Your Thoughts
Graphic recording and artistic visual thinking services.
* Pryce Studios  (Beach District)
Workshops and personalized art instruction with John Stuart Pryce O.S.A
* Rainbow Songs (several east end locations)
Interactive music programs for children from birth to 5 years old.
* Raise Your Voice
Explore your voice and improve your vocal technique in a fun, supportive ensemble class. Raise Your Voice is an 8-week intensive course offered at Centennial College.
* Rebellion Gallery and Art Academy (1495 Gerrard Street East, Upper Level)
Offering art classes every day after school (until 5.30) with pick up from local participating schools, including Roden, Equinox Alternative, Duke of Connaught, Leslieville and Bowmore. Classes include painting, sketching, multi-media crafting and cartooning. Choose 1 a week or 5. Ages 6 to 12. Exceptions made for siblings. 416 469-1777
* Rosetta School of Visual Arts (1580 Kingston Road)
Rosetta offers a wide selection of courses and workshops in fine arts and portfolio development for students of all ages and skill levels. Rosetta's experienced faculty of art professionals take a passionate and individualized approach to art education. Private/corporate event and kids' birthday party services are also offered.
* The SPACE (1324 Danforth Avenue)
The SPACE is a full performing arts centre focused on building self esteem. Classes are offered in Ballet, Jazz, Hip Hop, Tap, Lyrical, Contemporary, Acting, Vocal, and Musical Theatre. For children, teens, and adults. Parents+Babies and Parents+Tots classes also offered. After school and evening classes available, as well as March Break Camps, Summer Camps, and $2 Tuesdays. 416 850-1677
* Shakespeare is Boffo! (Gerrard and Donlands)
Shakespeare is Boffo! is a fun, innovative method of teaching Shakespeare through his fight scenes and swordplay. After-school, March Break, weekends, and Summer Camps. 647-292-0210
* The Simple Craft Company (152 Main Street)
Classes and workshops for all ages. Crafts, music, creative writing & expressive arts in small groups.
* Sweet Music Lessons
In-home music lessons for all ages in piano, voice, ukulele, guitar and mandolin.
* Toronto Music Studio 105 Ivy Avenue
Toronto Music Studio offers private lessons for adults in guitar, piano, and voice. Located in Toronto's East End, they have a professional recording studio and can take you from your first lesson to your first single.
* Toronto School of Puppetry (Puppetmongers Studio, 388 Carlaw Avenue, Unit W-23)
A variety of classes and workshops, including Story-to-Stage for Puppetry, Shadow Puppetry & Graphic Novels, Pop-Up Shadow Book.
* Toronto Songwriting School (several East End locations)
Individual and group songwriting instruction by Murray Foster. Students of all levels of musical experience are welcome – from beginners with no musical training to seasoned songwriters.
* Watercolour Painting & Drawing (Stan Wadlow Clubhouse, 373 Cedarvale Avenue)
Wednesdays and Fridays from 10-noon. Seniors discount available. All levels of experience welcome. Register in person, by phone (416 338-4386) or on-line with Toronto Parks & Recreation.
---
Do you have arts programming or classes in the east end that you want to share? Share your information through our online Arts Classes Submission Form or contact us at info@eastendarts.ca.
Check out our CALENDAR OF EVENTS, and visit our ARTIST OPPORTUNITIES page for artist calls, job postings, funding opportunities, and more.
Join our ARTS-E-NEWS email list to receive monthly updates and highlights of east end ongoings and opportunities for artists.
Please SHARE and let US know what's going on with you too! Drop us a line and CONNECT if you have an artistic east end event that we can help support and share information about.