WHO WE ARE & WHERE WE CAME FROM
East End Arts (EEA) is the city's sixth Local Arts Service Organization (LASO), a group of organizations funded by the City of Toronto to serve a specific geographic area whose role is to encourage artistic growth in both emerging and established artists, contribute to the economy and local tourism, promote inclusion and equity, support healthy social change, and help create audiences for the future. 
The other LASOs are: Arts Etobicoke, Lakeshore Arts, North York Arts, Scarborough Arts, and UrbanArts. Each group has unique programs that respond to the specific needs of their area. For more information about LASOs click HERE.
The City of Toronto recommended the formation of an East York LASO in the 2011 Creative Capital Gains Report. Following this recommendation, a steering group of 10-15 volunteers met regularly, with occasional input from another 100 interested stakeholders, until East End Arts was officially launched in 2013. The organization currently operates as a strategic initiative under the administrative umbrella of the Toronto Arts Foundation, an arrangement which will last until East End Arts becomes an autonomous non-profit, anticipated for 2018.
East End Arts serves the east end of Toronto, defined by City of Toronto Wards 29-32, an area that is brimming with artists, arts projects, and a rich array of component communities.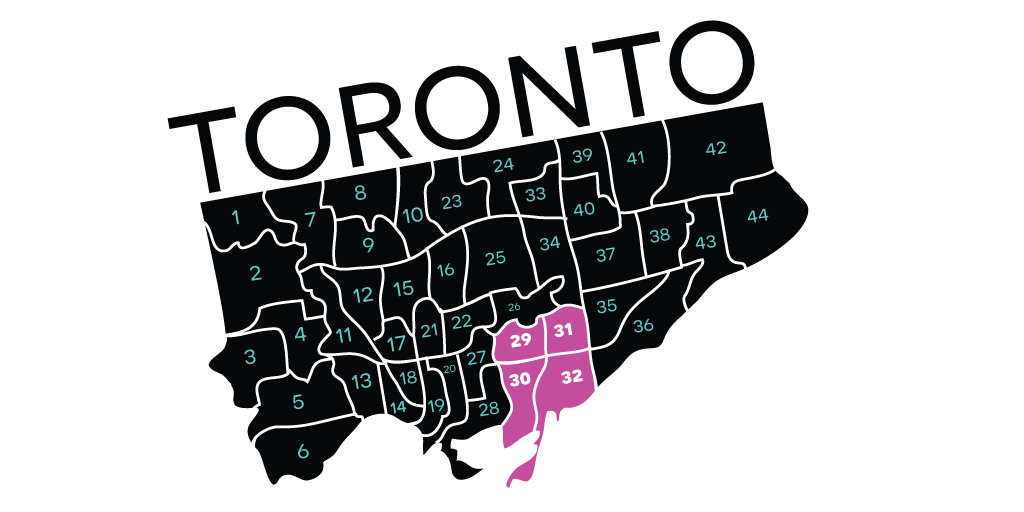 WHAT DRIVES US
East End Arts' mandate is to unite, inspire, and enhance the communities of east Toronto with the transformative power of the arts. We accomplish this by:
Creating a network between artists and communities that allows for the exchange of ideas, energy and resources

Supporting local artists in their practice and projects

Promoting engagement with the arts, as individuals and communities, as a means towards increased joy, vitality, and understanding

Encouraging everyone to contribute to the evolving story of Toronto's east end through artistic dialogue
VALUES & BELIEFS
We believe that art is good for individuals, communities & cultures

We believe that everyone has unique insight into the world and should have the opportunity to share it

We value what others can teach us

We believe that art has transformative power

We value reciprocity, responsiveness, and accountability

We value inclusion and accessibility

We value flexibility, experimentation, and courage

We respect difference while embracing what we share with others

We believe change is the norm

We share our resources, our friends, and our ideas

We have fun