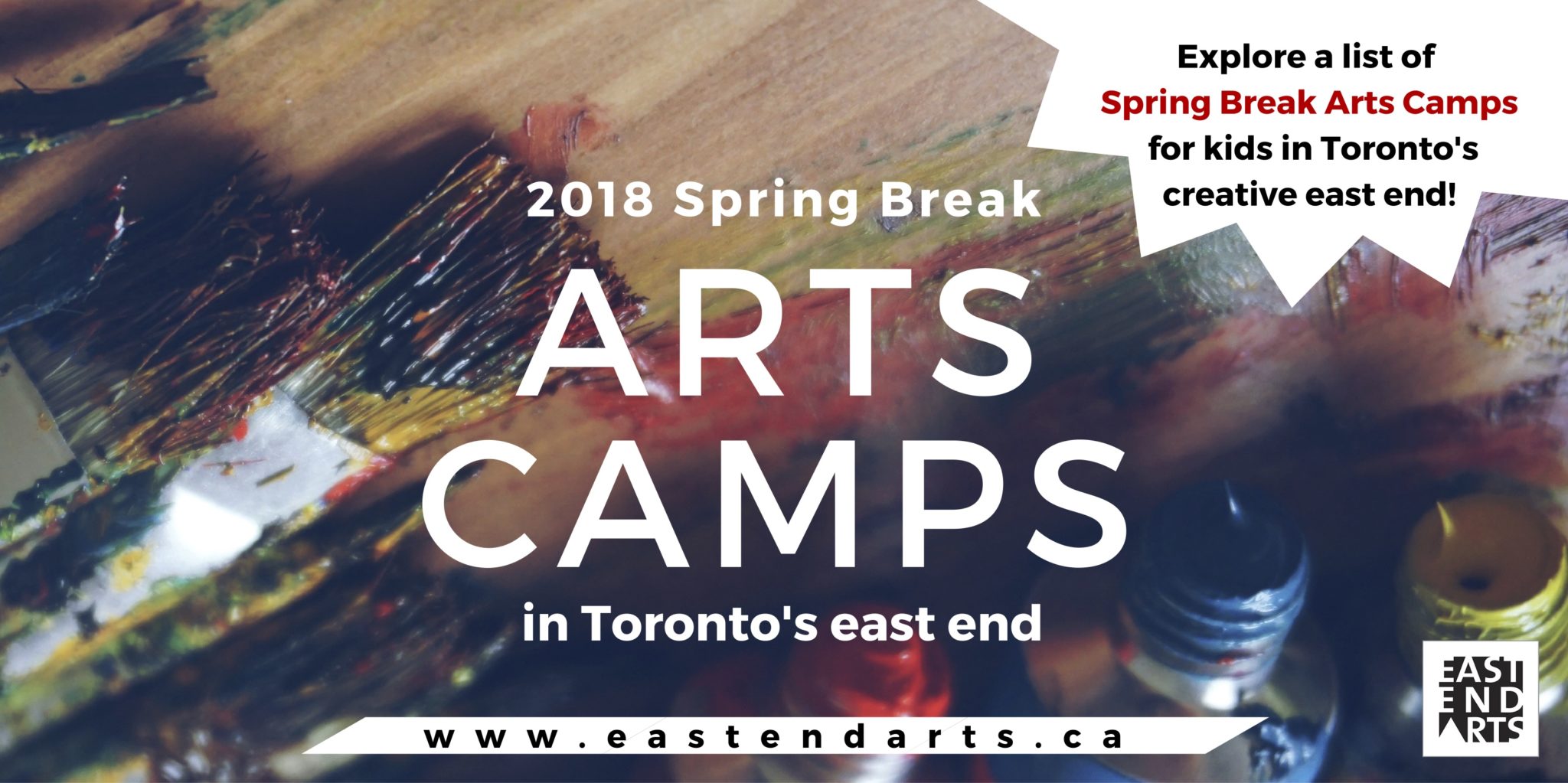 Explore a list of local Spring Break Arts Camps in Toronto's east end. These creative programs for children encourage exploration through performance, imagination, artistic expression, and fun!
Click on the links and images below for further details about each camp experience and registration information.
---
2018 Spring Break Arts Camps
4Cats Arts Studio in the Beaches – 2138A Queen Street East
4Cats' camps are designed to put kids in charge of creating their own art adventure. Throughout the camp, kids are given the opportunity to choose their own projects from a variety of mediums, which encourages a love of learning, independence, creativity, and artistic flow.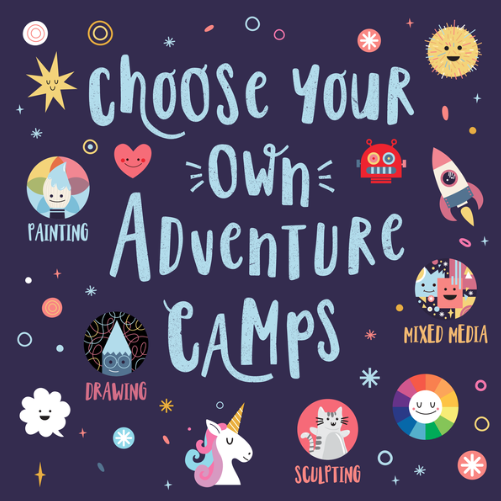 ---
ArtCave – 155 Lamb Avenue
ArtCave's March Break Art Camp includes a super special day of fun arts and crafts inspired by a trip to the Art Gallery of Ontario. One day only on Thursday, March 15. Morning and afternoon snacks provided.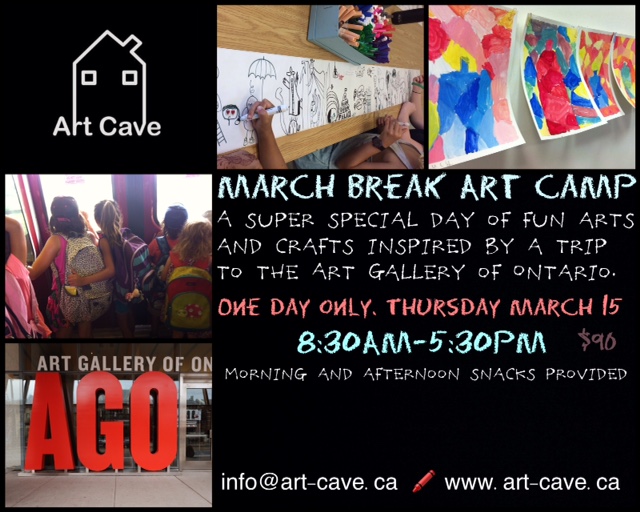 ---
Blue Crow Gallery – 1610 Gerrard Street East
Cornerstone Studio – 1519 Gerrard Street East
The Cornerstone Studio is offering a half and full day of Visual Arts, Music, Theatre and Dance for March Break for children aged 4-6 . The March Break Movement and Visual Arts Camp for kids 7+ is offered in partnership with Blue Crow Gallery.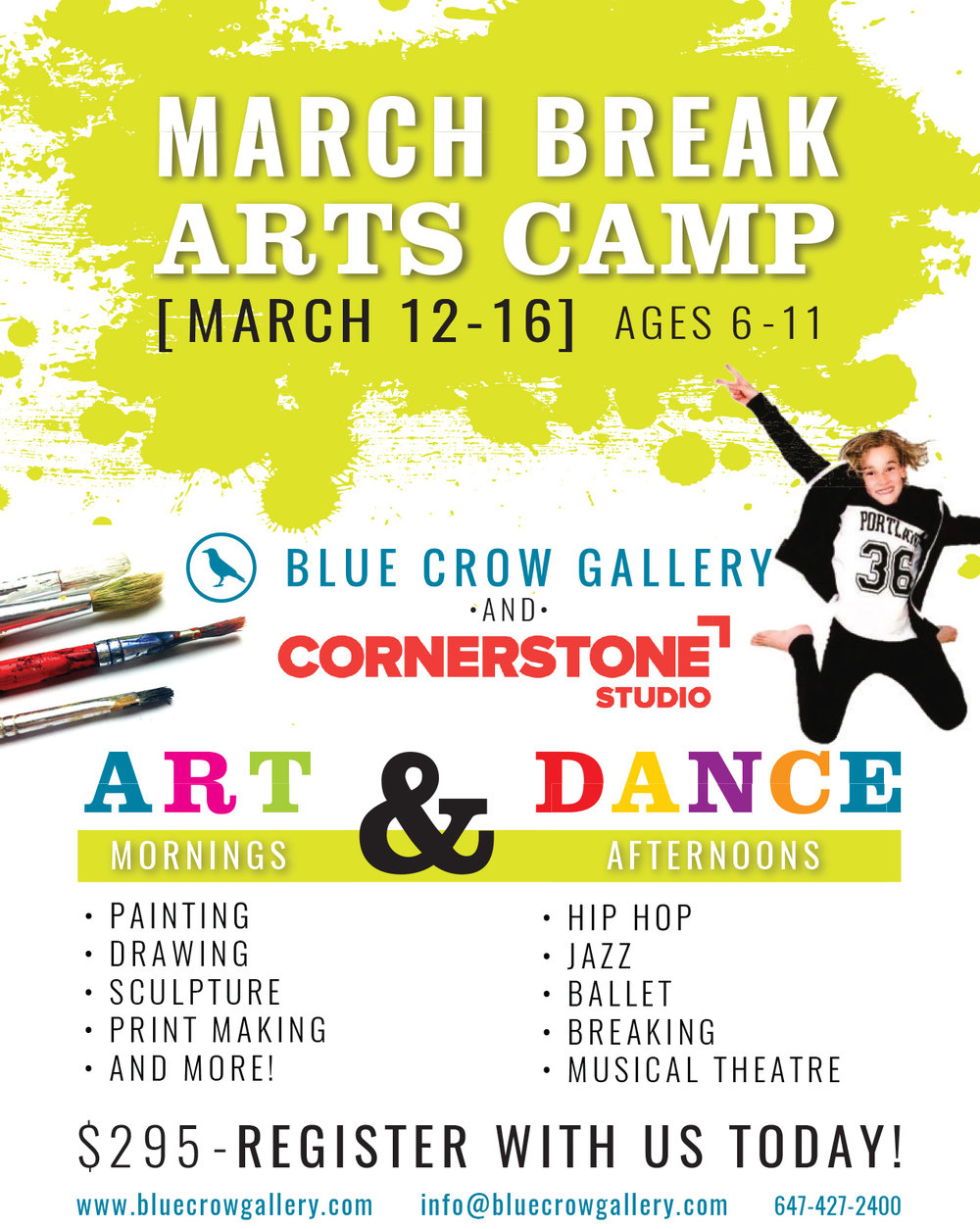 ---
Bricks 4 Kidz – Various locations (including Cresswell Dance Academy & Cedar Ridge Creative Centre)
Camps are offered throughout the year and found in either one day or week-long formats. All materials are supplied, and kids will combine learning and fun as they are engaged in STEM camps during Spring Break including Jr. Robotics & Remote Control and Minecraft.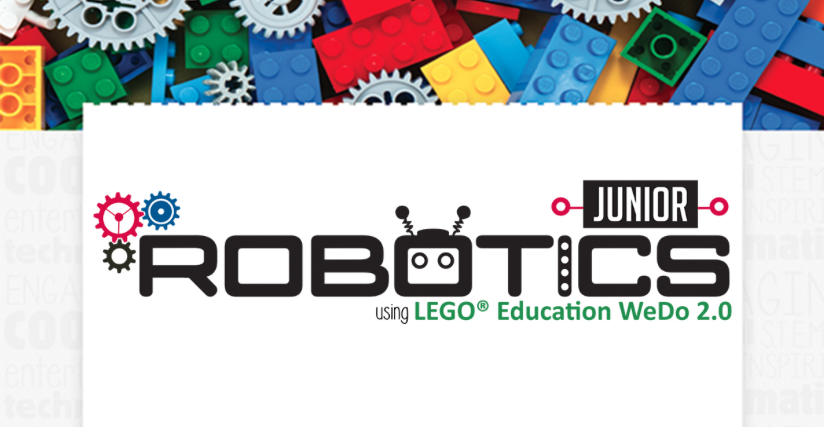 ---
Cedar Ridge Creative Centre – 225 Confederation Drive
March Break workshops for kids at Cedar Ridge Creative Centre include Printmaking, "There Be Dragons", "Feathers and Blooms", Sculpture, "Animee & Manga Madness", Family Time: Making Art Together; and "Bricks4Kidz Jr. Robotics", an introduction into the world of computer programming and robotics that will ignite imaginations.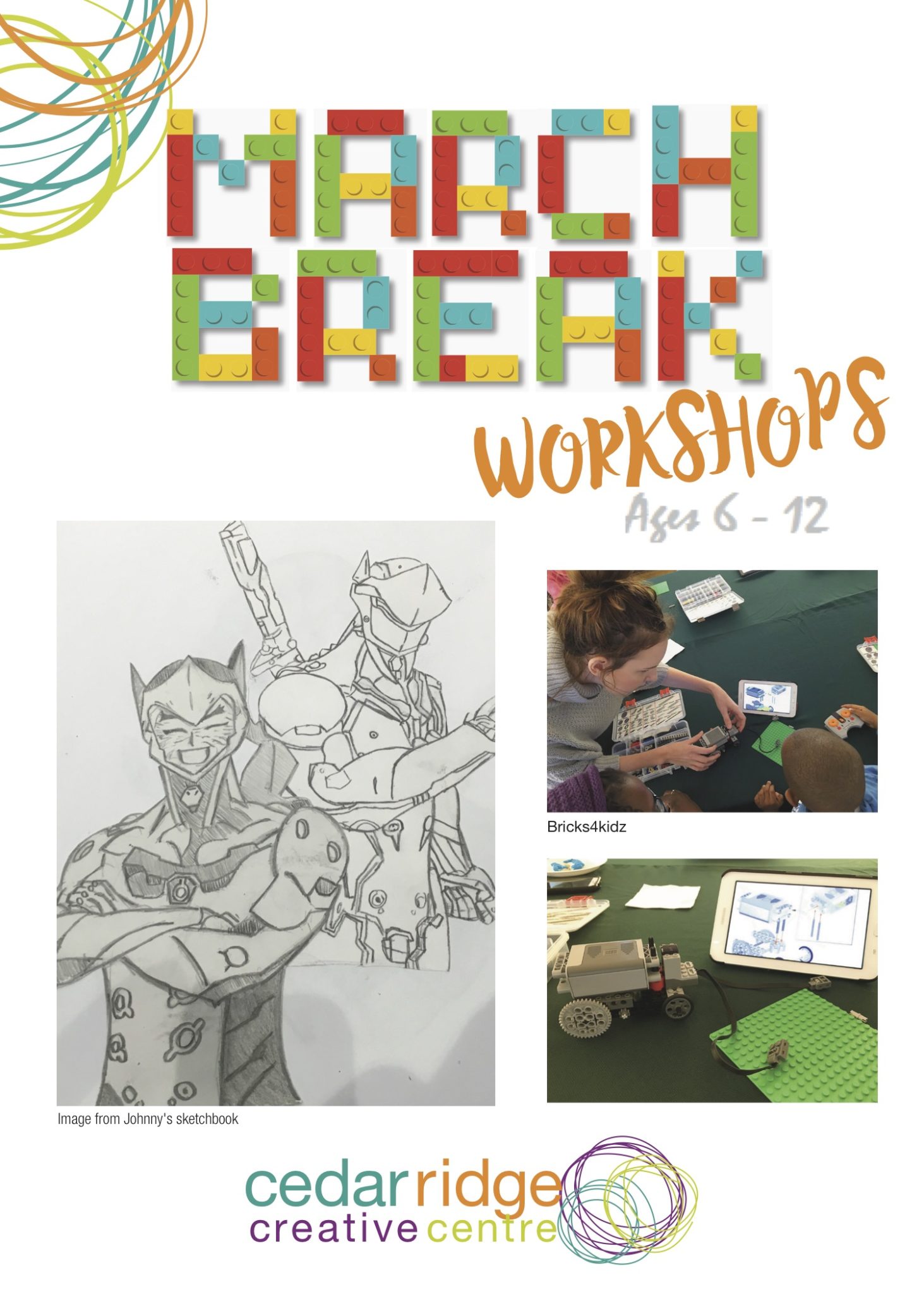 ---
City of Toronto – Various locations
Toronto Parks, Forestry & Recreation offers high quality camps designed to give children a fun-filled, action-packed, safe summer. Campers will be involved in arts and crafts, games, sports, special events, outdoor activities, and local trips.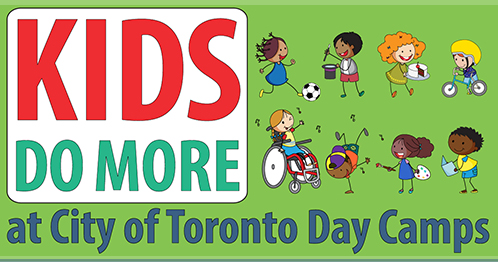 ---
Create Art Studio – 1801 Danforth Avenue
Art Day Camps at Create Art Studio are a fun learning experience for children entering grades 1 through 8. When school is out, it's the perfect time to engage in free-spirited learning at arts and science based day camps. Create Art Studio offers 2 weeks of March Break fun – for public and private schools.

---
Crow's Theatre – 345 Carlaw Avenue
Crow's Theatre has partnered with Shakespeare in the Ruff for what is sure to be a fun and creative week long camp for all budding performers. By focusing on creating joy and ownership over scenes from Shakespeare's Comedies, campers will build performance skills and immerse themselves in the excitement of collective creation at the "A Springtime Tale" camp .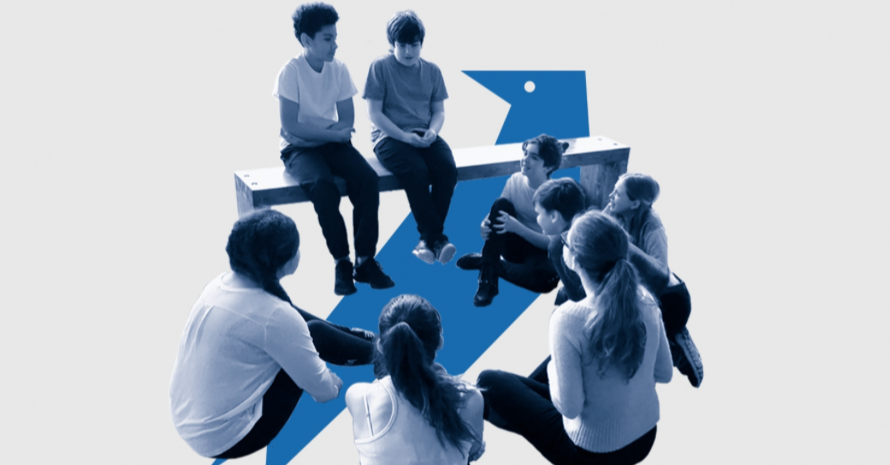 ---
East York Gymnastics Club – 6 Dohme Avenue
The East York Gymnastics Club has been in operation since 1949, teaching gymnastics at all levels of performance and offering recreational gymnastics and trampoline programs. Campers ages 3 years and up will participate in gymnastics, trampoline, and arts & crafts.

---
Eldritch Theatre – presented at Red Sandcastle Theatre – 922 Queen Street East
Participants will be given tools and techniques to improve the performances of their puppet characters, helping puppets act better! Topics will include Puppet Acting 101, Key Frame Theory, working with text, working with multiple operators, and externalizing puppet thoughts. Styles of puppetry will include table top, glove, articulate mouth, modified bunraku, and the ancient art of Stuffed Animal Manipulation.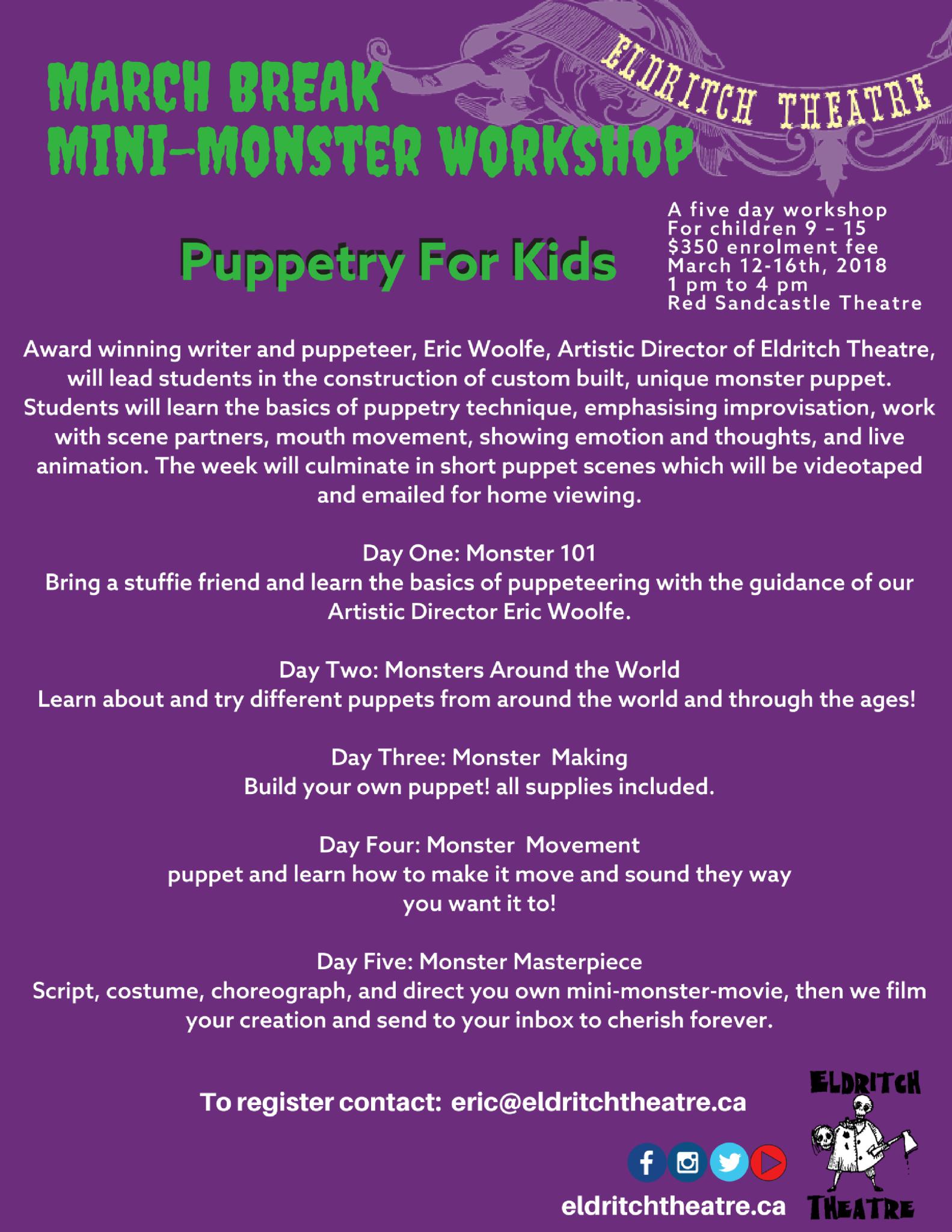 ---
Joy of Dance – 95 Danforth Avenue, 3rd Floor
Joy of Dance offers March Break Dance Camp for kids and teens. This is a great way to spend the break – dancing, learning, making new friends and having fun! Dance Camp includes: Hip Hop, Jazz, Ballet, Musical Theatre, Ballroom and more.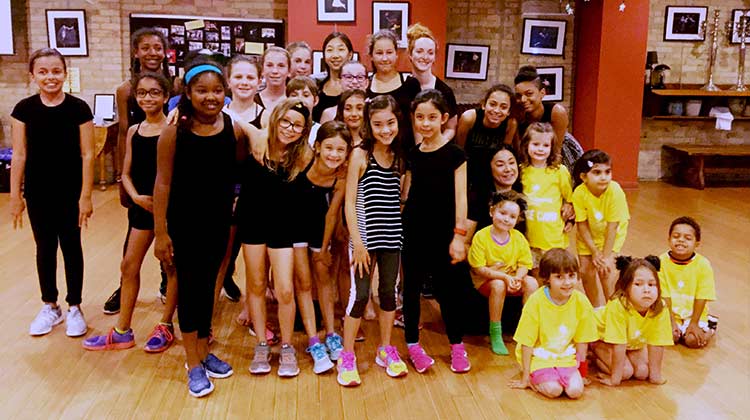 ---
The Junior Intensive – 302 Carlaw Avenue – Unit 105
The Junior Intensive: Technique Meets Performance is designed as an intimate and intensive dance and drama workshop, aimed at melding a strong technical foundation with unique personal expression in a supportive environment. Limited class sizes ensure personalized attention to each dancer's needs over the course of the week. (please note this is not a workshop for beginner students.) Registration Form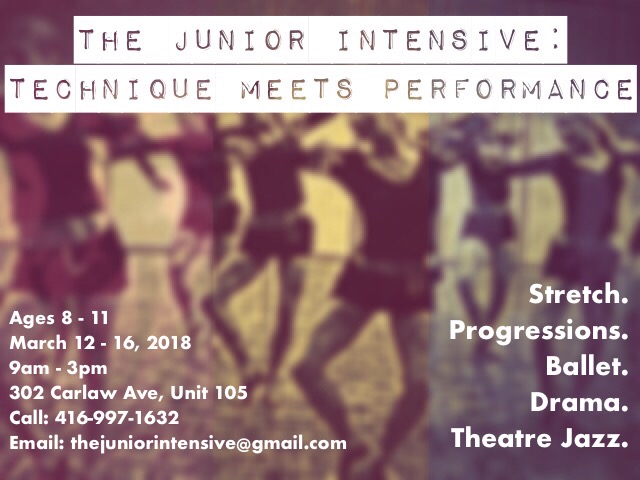 ---
Leslieville School of Dance – Camp Monarch – 20 Leslie Street, Suite 212
Monarch Camps are truly an unforgettable experience. This year's theme is "Outer Space" and each day will offer classes in music, art, dance and yoga, plus outdoor adventures. All children 3-12 years are welcome.

---
LucSculpture School and Studios – 633 Danforth Avenue
March Break Art Camps at LucSculpture allow children aged 6-13 to explore their creativity through activities such as pastel, collage, painting, clay, craft, pottery, and more. Most activities can be taught in French. Full and half day camps available.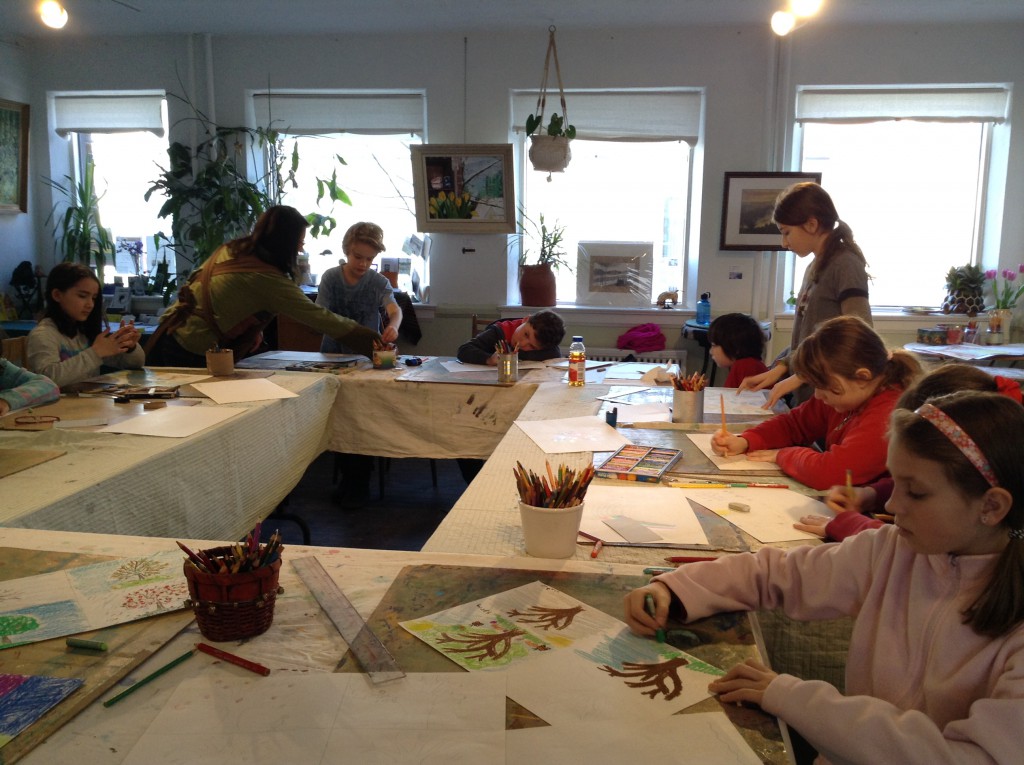 ---
My Art Lab – 66 Lewis Street
My Artlab's March Break Camp is called The Great Escape. Using images, stories and music about forest and forest creatures and forest getaways children will design their own escape which will materialize in a performance featuring paintings, drawings, models, sculptures, installations, and original stories from the best escape of all – children's imagination.

---
Ontario Science Centre – 770 Don Mills Road
Embark on a quest full of medieval chemistry, castles and catapults! Join fellow alchemists, masons, and knights in concocting "magic" elixirs, building and defending bridges and uncovering how people from the Middle Ages used art, science and engineering to improve their lives at Medieval Science camp.

---
Pegasus Studios – 361 Glebeholme Boulevard
Pegasus Studios is a community arts education centre in East Toronto teaching the art of discovery through Dance, Visual Arts, Music, and Drama for children of all ages. Pegasus is excited to offer the return of March break Dance and Art Camp for the entire week! Your child will be engaged throughout the day in fun activities including crafts, visual arts, various dance classes, and more while meeting new friends, learning new skills, and possibly developing a new interest.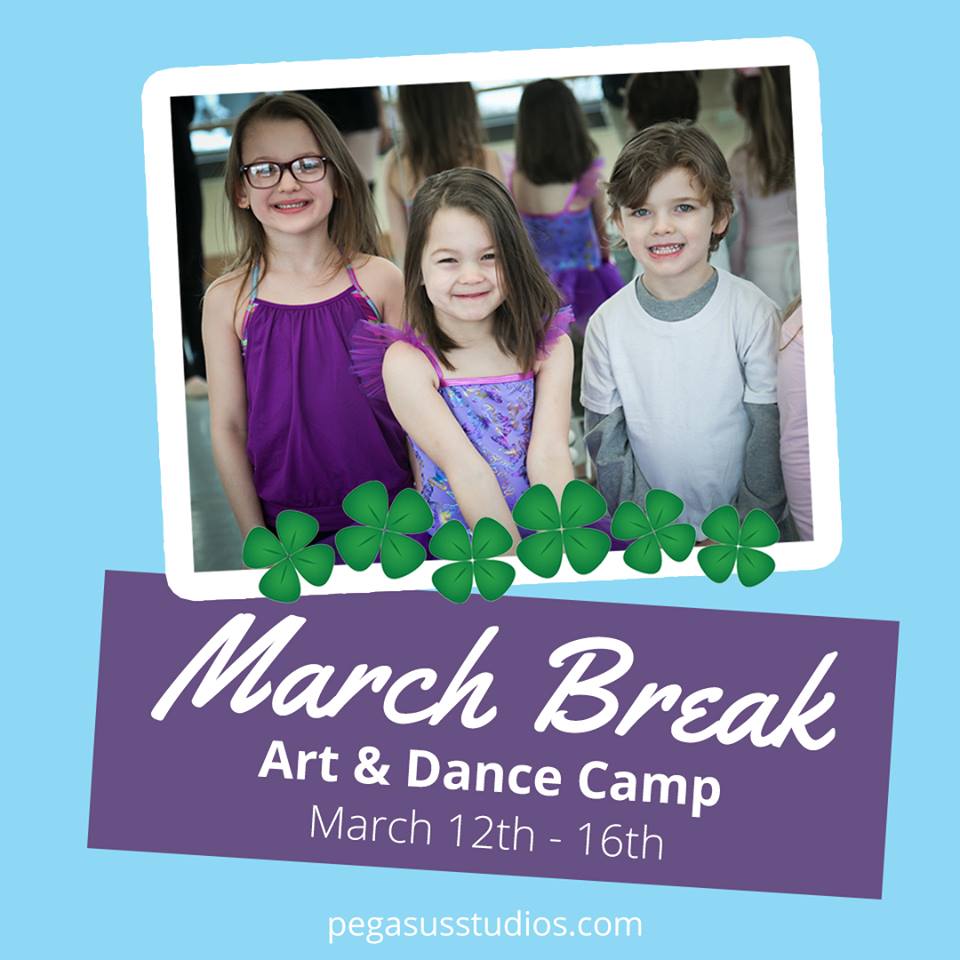 ---
Rosetta School of Visual Arts – 1580 Kingston Road
Encouraging self-expression and originality, while teaching concrete visual art skills, Rosetta Art Camp projects and activities are sure to inspire and engage every artist's imagination and creativity! Art camps are designed to be dynamic, hands-on and process-based, introducing kids and teens to a large variety of art materials, processes, and techniques—both contemporary and traditional.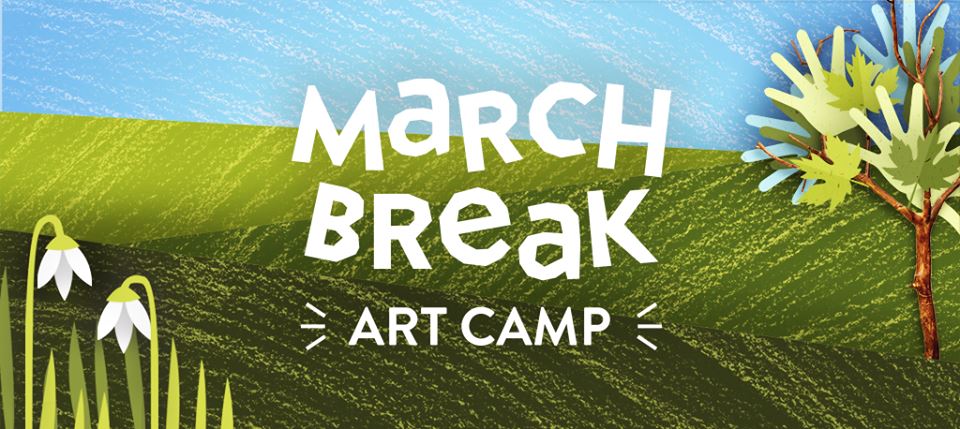 ---
Scarborough Music Theatre – 51 Estate Drive
The Scarborough Music Theatre March Break Camp is five fun days for kids aged 9-14. Activities will include singing, dancing, drama, and games.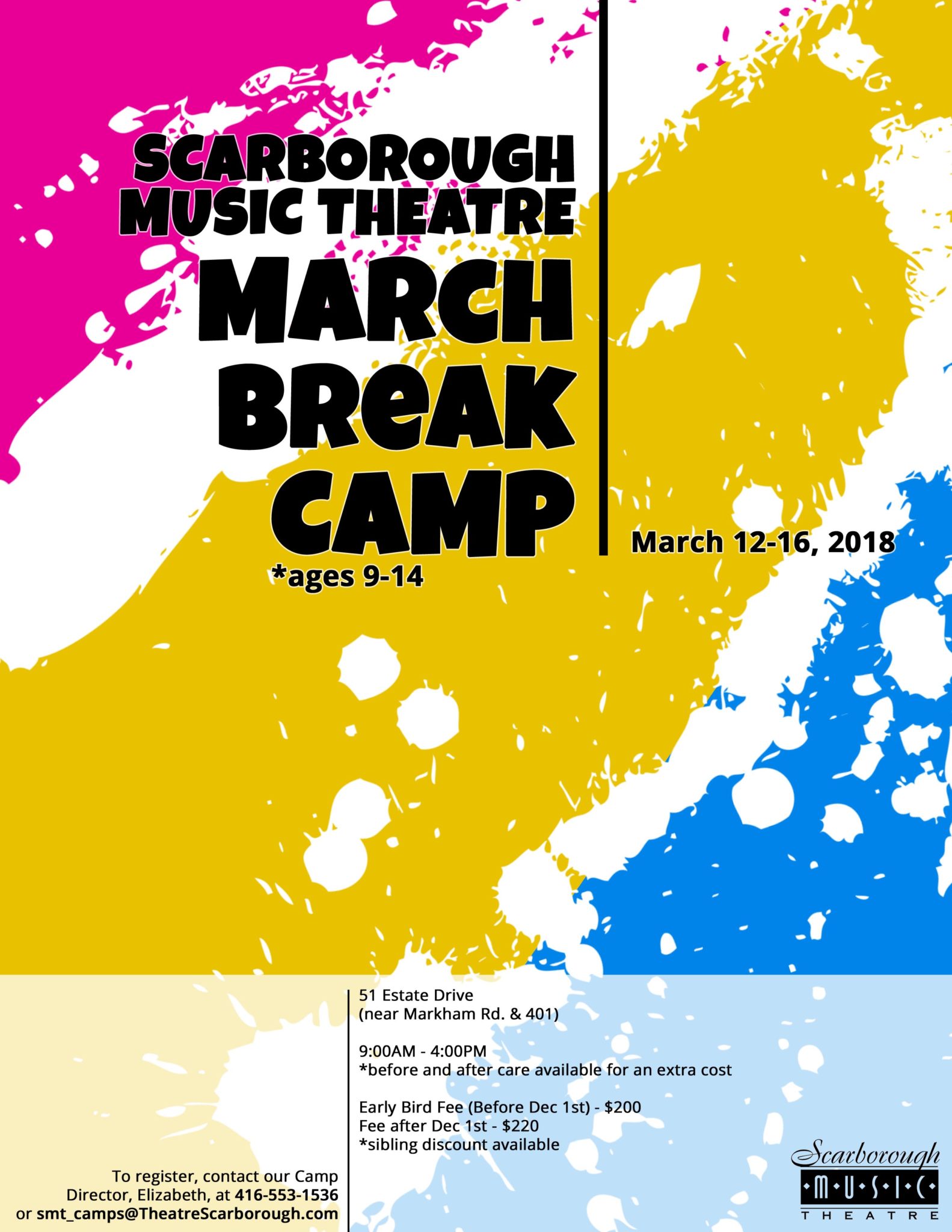 ---
Toronto's Museum and Cultural Centre Camps – Various Locations
City of Toronto museums and cultural centres offer dozens of high-quality and stimulating camps for children 4 to 17 years old. City camps are conveniently located across the city; are safe and staffed by experienced and trained counsellors and offer subjects and experiences for a range of cultures, interests and communities. Explore Museum and Cultural Centre camps at Toronto's Historic Sites, including Cedar Ridge Creative Centre, Colborne Lodge, Gibson House Museum, Spadina Museum, and Todmorden Mills Heritage Site.

---
Toronto Tool Library – 1803 Danforth Avenue and STEAMlabs – 192 Spadina Avenue
Toronto Tool Library is partnering with STEAMlabs for week-long March Break camps for kids and teens at Toronto Tool Library's east-end location as well as STEAMLab's downtown location. They offer Robotics Camps scheduled at both locations and a Minecraft Camp scheduled at STEAMLabs that will keep your creative kid busy all week – whether you're downtown or in Toronto's east end!

---
YMCA – Various locations
At YMCA March Break Day Camps, children will enjoy a variety of fun, interactive and co-operative activities each day. Activities will vary based on locations and the interests of the children, and may include sports, arts and crafts, drama, and outdoor activities.

---
Are we missing a 2018 Spring Break Arts Camp in the east end? Do you have a Summer Arts Camp coming up? Please complete the submission for at the link below or send us an email with the details to: web@eastendarts.ca so we can include your camp in the list and help spread the word!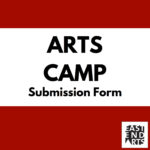 Share your information with us for listing consideration on our annual lists of Spring Break and Summer Arts Camps in Toronto's east end.