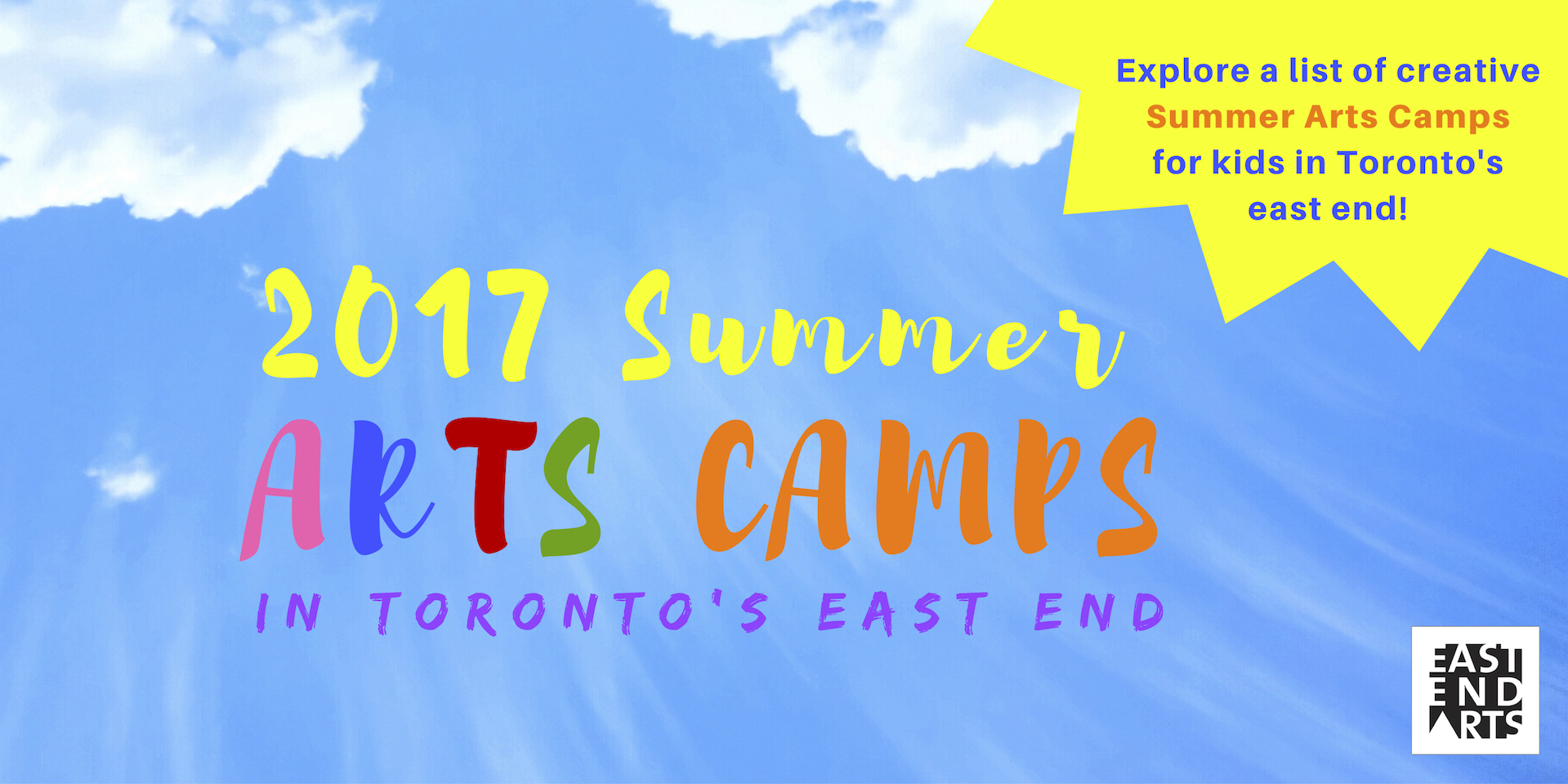 Explore a list of creative local Summer Arts Camps in Toronto's east end. Children will share artistic experiences, make new friends, and express their creativity through these fun summer programs.
Please click on the camp organizer name or images for further details and registration information about each camp:
---
4Cats Arts Studio in the Beaches – 2138A Queen Street East
Summer Camp at 4Cats is designed to put kids in charge of creating their own art adventure, and choose their own projects from a variety of mediums, which encourages a love of learning, independence, creativity and artistic flow. Artists are encouraged to follow their own interests, and will earn badges as they participate.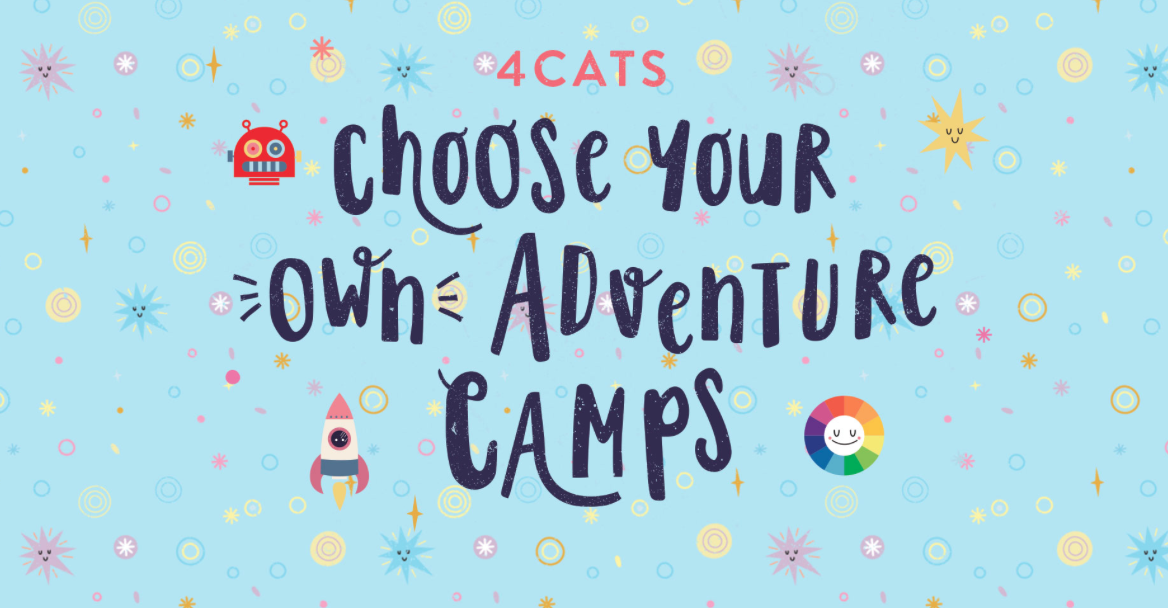 ---
ArtCave – 155 Lamb Avenue
ArtCave believes in the power of creativity and imagination, and provides year-round quality art programs, offsite programs, art classes, workshops, and programs for children 3+, youth, and adults. Summer programs for kids, including full week/full days, or full week/half days, in: Painting, Comics & Cartooning, Arts & Science, Into the Wild, All About Animation, Graphic Storytelling, and Art Scouts.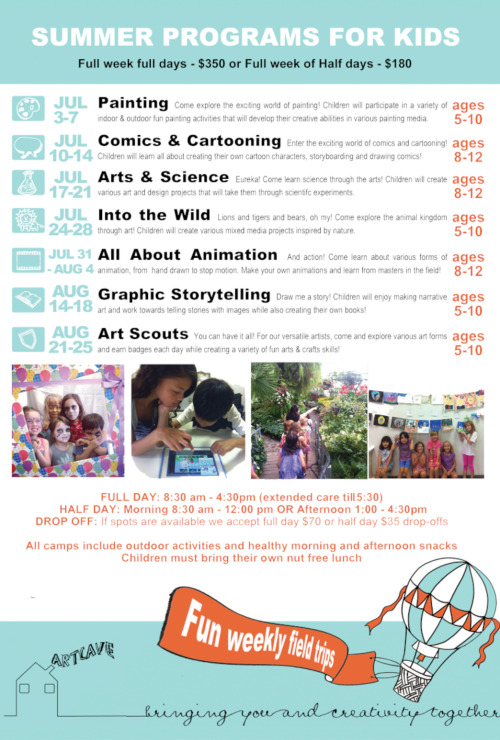 ---
Blue Crow Gallery – 1610 Gerrard Street East
Blue Crow Gallery offers full and half day arts, drama, and theatre camps. Activities include painting, drawing, sculpture, print making, character building, acting, improv, vocal exercises, laughing, moving, play, and more! There is also a Teen Arts Camp – perfect for your emerging artist who is looking to work on their art skills over the summer, and an Arts & Dance Camp (in collaboration with Cornerstone Studio).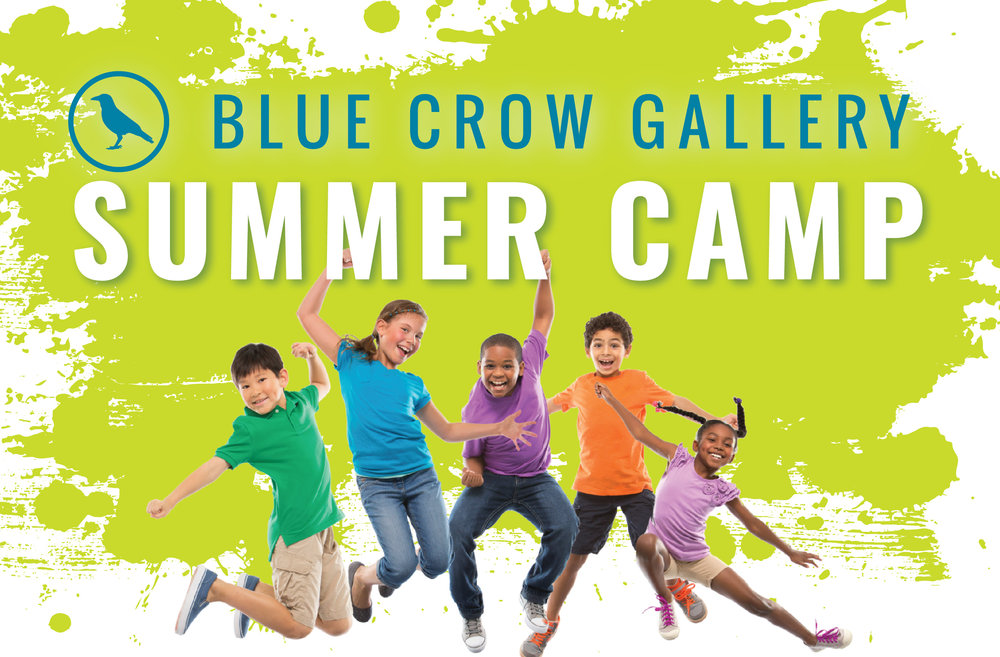 ---
Bricks 4 Kidz (The Beaches – Leslieville) at Cresswell Dance Academy
Kids will combine learning and fun as they are engaged in camps including Bat League: Heroes and Villains, Space/Star Wars, Mining & Crafting: The Science & Engineering of MineCraft with Jr. Robotics, Minion Mania, Invasion of the Lego Gadgets, and Inspector Gizmo.
---
Camp Imagine! – Kingston Road United Church – Davey Hall, 975 Kingston Road
A creative arts Summer camp that invites you to delve into the imagination, follow a story, get lost in a rhythm, and paint your way back! Kids 7-12 years old will explore painting, percussion, writing, storytelling, music, movement, and more, culminating in a final performance and art exhibit for family and friends.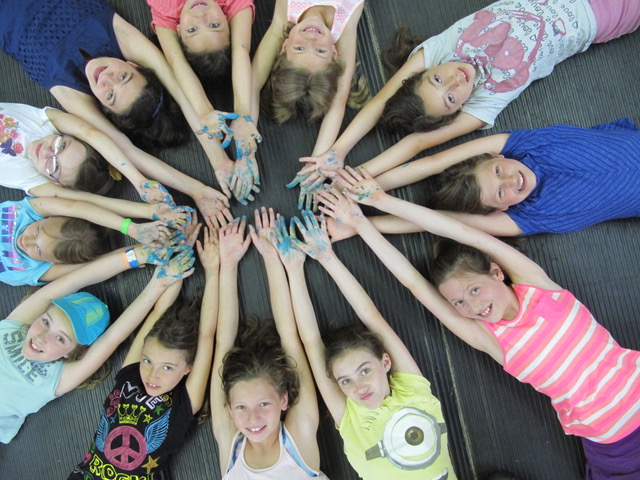 ---
CATS (Children's Arts Theatre School) – 958 Broadview Avenue
This intensive and creative two-week theatre camp offers campers ages 4-13 with an exceptional introduction to musical theatre, dance, comedy, and visual arts culminating in a fantastic final performance complete with professional costuming, make-up, lights, and sound for an audience. Half and full-day options available.

---
Cedar Ridge Creative Centre – 225 Confederation Drive
Cedar Ridge Creative Centre offers its annual summer visual arts day camp EXPRESSIONS for children ages 8 to1 3 years. Campers will have an exciting opportunity to create and experiment with drawing and painting, printmaking and sculpture, video, arts and crafts, pottery and recreation. Sessions run for two weeks.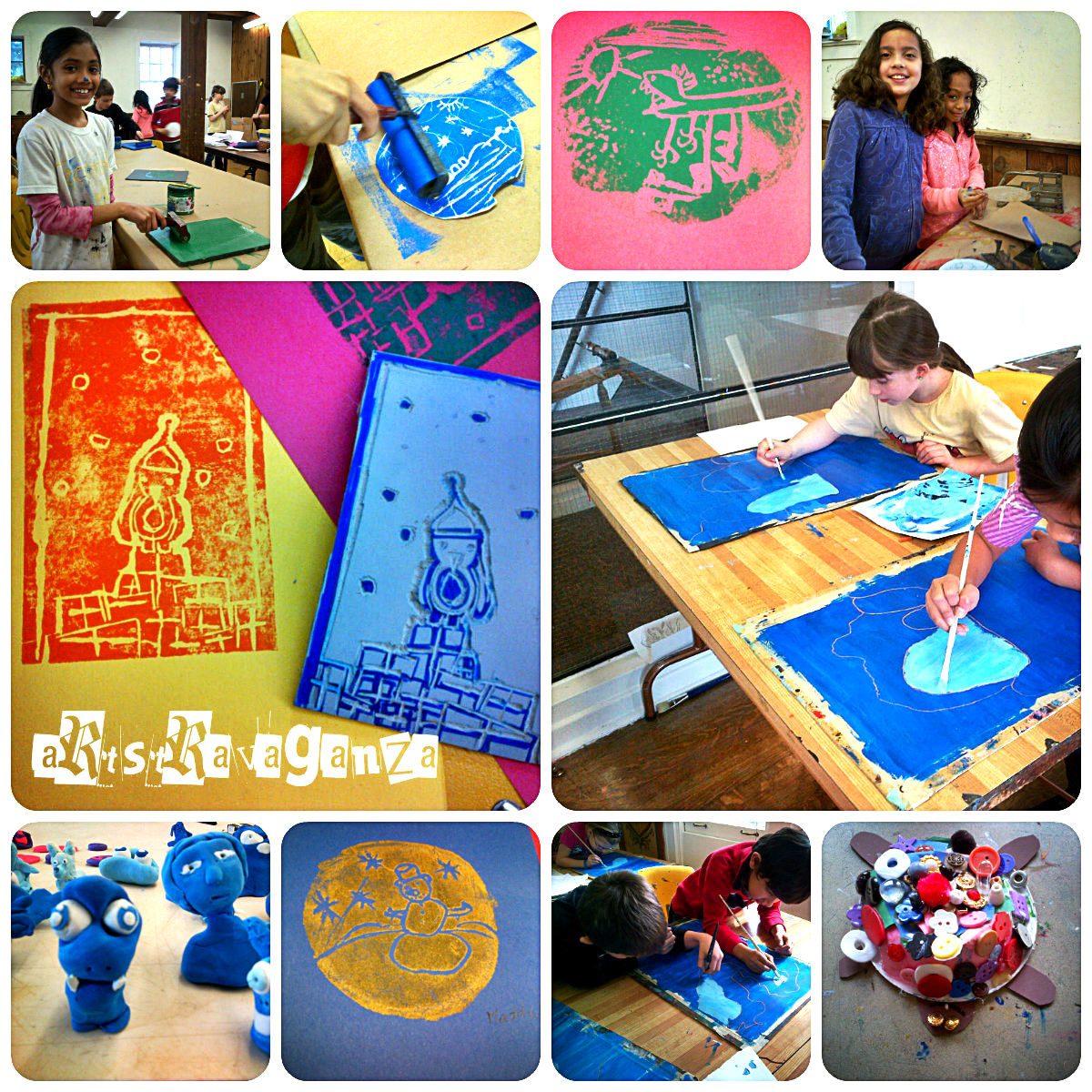 ---
Children's Peace Theatre – 305 Dawes Road
Every July, Children's Peace Theatre runs a three-week Peace Camp. 12 accomplished professional artists and 18 youth and junior guides work with 45 children aged 8-13 in a collaborative process. Together, they create an original production, complete with original musical score and visual production pieces, based on explorations of relevant social issues and the children's visions of peace.
---
The Circus Academy – 1300 Gerrard Street East
Kids are introduced to the magic of circus under the guidance of professional circus performers. Activities include the basics of juggling, stilt walking, tumbling, clowning & aerial acrobatics, as well as daily swimming (weather-permitting), crafts, and lunchtime movies on the big screen.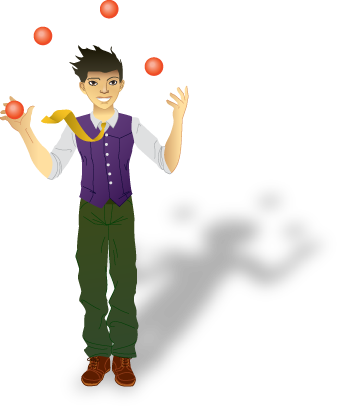 ---
City of Toronto – Parks, Forestry & Recreation – Various locations
City of Toronto Parks, Forestry & Recreation offers high quality camps that provide a fun, safe and exciting experience. Camps offer a wide range activities for children 4+ and youth, including arts and crafts, music, visual arts, dance and more, that suit every child's interests and needs, including individuals with disabilities and special needs. All programming is location specific, so please check Recreation Centres near you for specific camp details.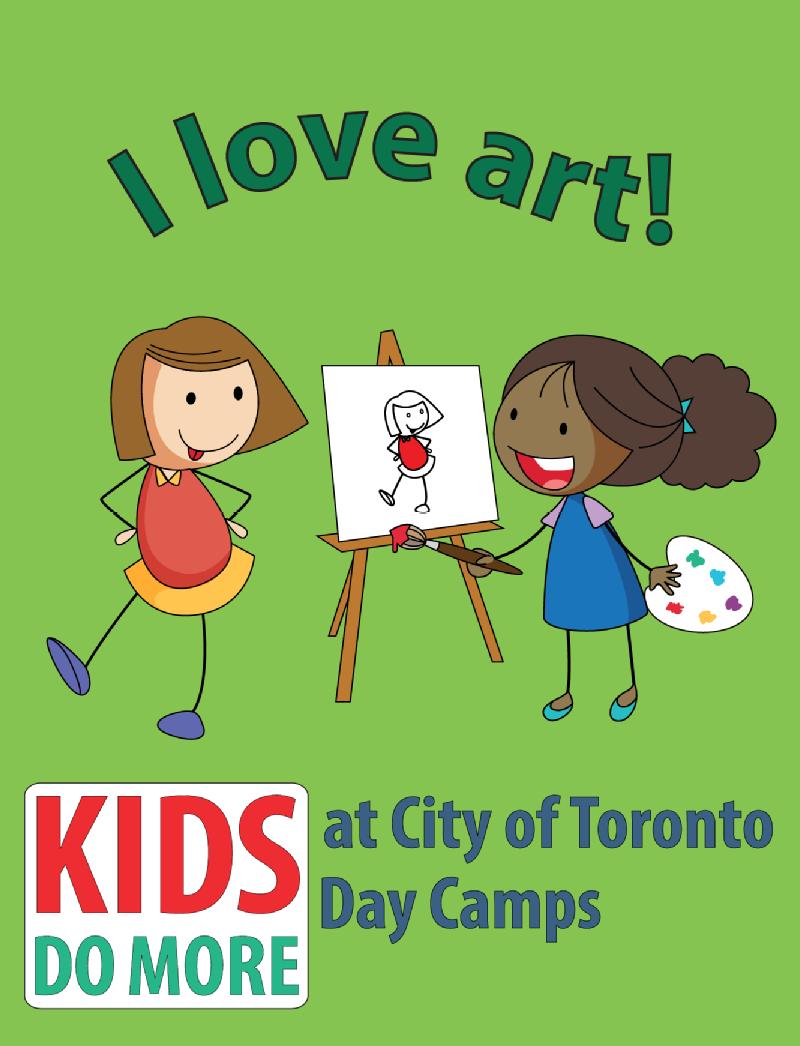 ---
The Clay Room – 279 Danforth Avenue
Crafts, Clay & Creativity. The Clay Room camps are for children 7 to 11 years of age. The children explore with a variety of mediums creating their own masterpieces. Activities include Papier Mâche, pinch, coil & slab pottery, ceramic painting, fabric & paper fun, beading, jewelry craft, yarn activities, plus a variety of other mixed media. Summer camp is available in week long ½ day sessions. Camp themes include: At the ZOO, Fantasy, and Lakeside.
---
Cobalt Gallery – 870a Kingston Road
Cobalt Gallery is a clay studio and gallery offering weekly sessions in July and August for kids pottery classes. Students will have fun hand building and working with clay on the potter's wheel, and will be invited back to glaze their pieces.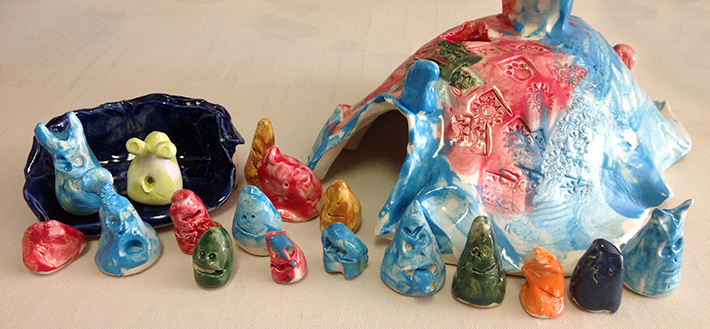 ---
Community Centre 55 – 97 Main Street
Community Centre 55 offers Summer Camps for children aged 5-12 years old, with over 30 years experience providing balanced, quality, age appropriate, stimulating and safe summer day camps, packed with excitement. Outings include: Wild Water Kingdom, Ontario Science Centre, Canada's Wonderland, Petticoat Creek, Toronto Zoo, Kortright Centre for Conservation, Bowling, African Lion Safari, and more. There is also an Adventure Camping Trip. Click HERE to read the camp brochure.
---
Cornerstone Studio – 1519 Gerrard Street East
Cornerstone Studio's Summer Camps will inspire imaginations and spark creativity. There are a variety of camps offered for students 4+ including: Fairytale Camp, Superhero Camp, Street Art Camp, Under the Sea Camp, Studio to Stage Camp, Animal Camp, Dance on Film and Photography Camp, Outer Space Camp, Dance Intensive Camp, Star Wars Camp, Mystery Camp, Street Art & Parkour Camp, and Movement and Visual Arts Camp (in partnership with Blue Crow Gallery).

---
Crescent Town Club – 2A The Market Place
Crescent Town Summer Day Camp is a fun and affordable option for children 5-12 years old. Each week offers a five fun-fulled days of sports, games, daily swimming, arts & crafts, activities, and weekly day camp trips including Wet'n'Wild, Laser Quest, Centre Island, Bowling, Ashbridges Bay, Toronto Zoo, Movies, and Wild Water Works.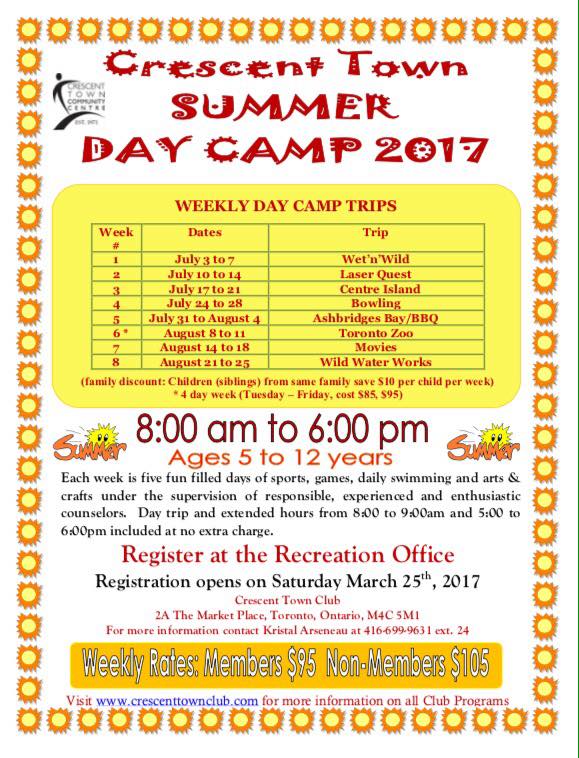 ---
Dance Kids Canada – 1351 Woodbine Avenue
Dance Kids Canada offers summer camps for children ages 4-10 years old. Children will play interactive games with balls and dance wands as well as participate in arts and crafts. Children will learn dances with instruction from fun and talented dance teachers, then at the end of each week they will put on a show for the parents in the mini theatre, complete with lights and bubbles.

---
East York Gymnastics Club – 6 Dohme Avenue
The East York Gymnastics Club Summer Camp provides children and youth with opportunities for learning in a safe and fun environment that celebrates the unique abilities of each child in a spirit of community. East York Gymnastics Club encourages participation and ensures that campers can explore the full range of programs offered in a supportive and inclusive environment.

---
Joy of Dance – 95 Danforth Avenue, 3rd Floor
Exciting summer dance camps for kids and teens. It's the perfect place to spend the summer, learning, making new friends, and having fun! Summer Dance Camps include Hip Hop, Street Jazz, Ballet, Musical Theatre, Bollywood, and more, with weekly performances by students for family and friends.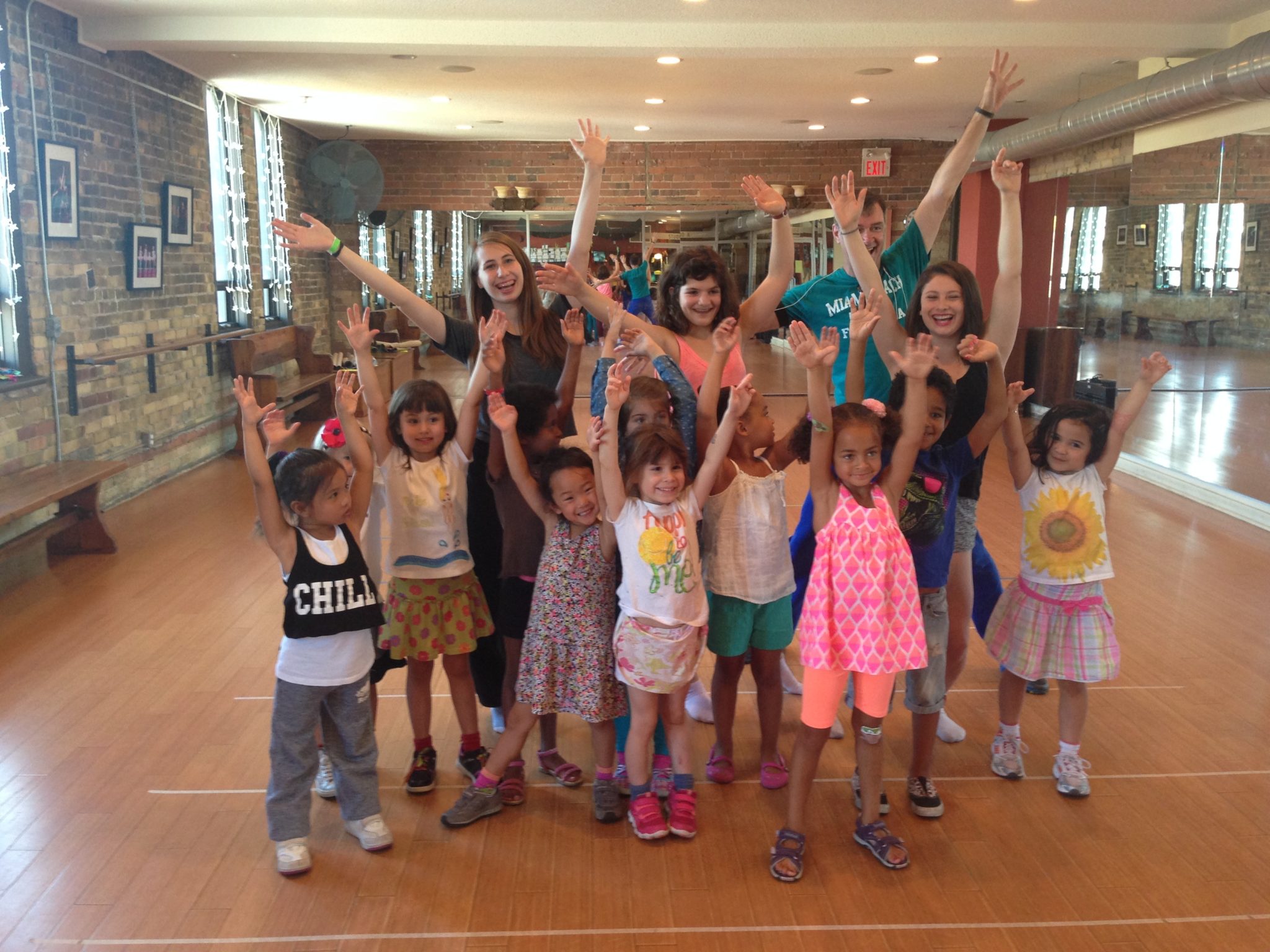 ---
Lens Work – 1600 Gerrard Street East
The Photography Summer Camps at Lens Work are for kids and teens between the ages of 10 and 18. These five day workshops take place in a fun, informative atmosphere where students will learn the basic rules of digital photography, composition and editing. In class instruction and daily field trips around the 'Little India' & Beaches area. Students will host a reception and exhibition at the end of the week and also get to take home one mounted 18" x 24" print. Snacks and refreshments are provided and a digital camera can be loaned if needed.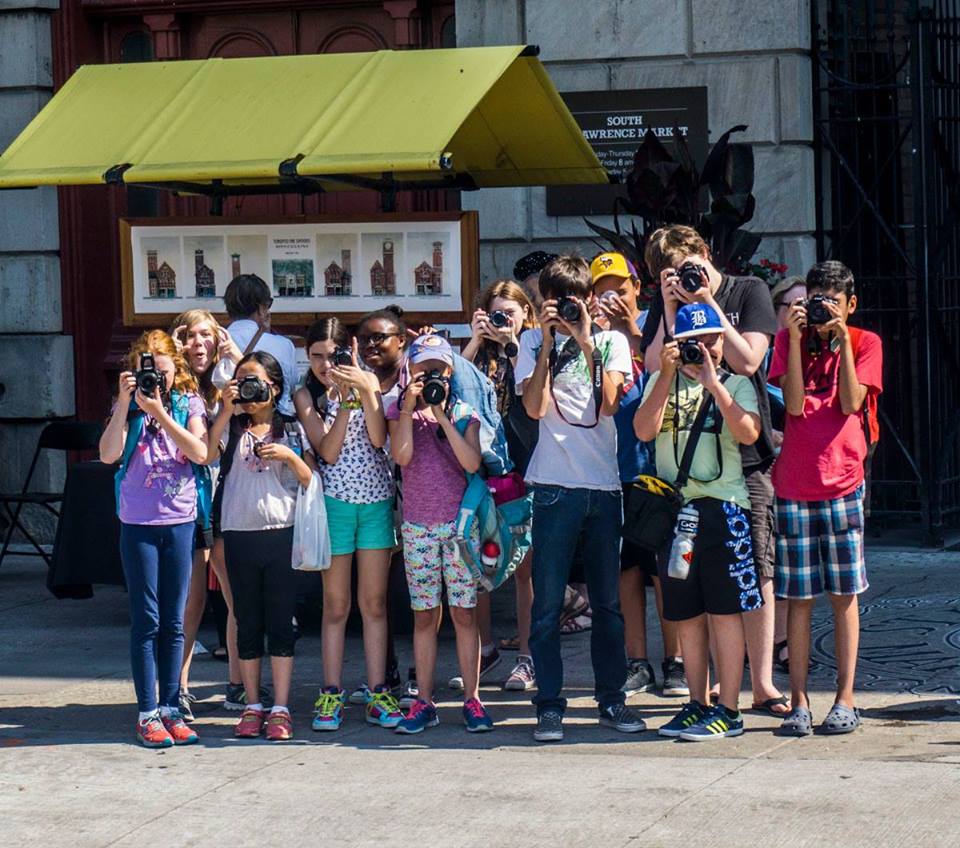 ---
Leslieville School of Dance – Camp Monarch – 20 Leslie Street, Suite 212
Camp Monarch offers dance education in a creative and nurturing environment, and summer camps for children 3-12 years old during July and August. Each day at Camp offers classes in Music, Art, Dance, & Yoga, as well as outdoor adventures!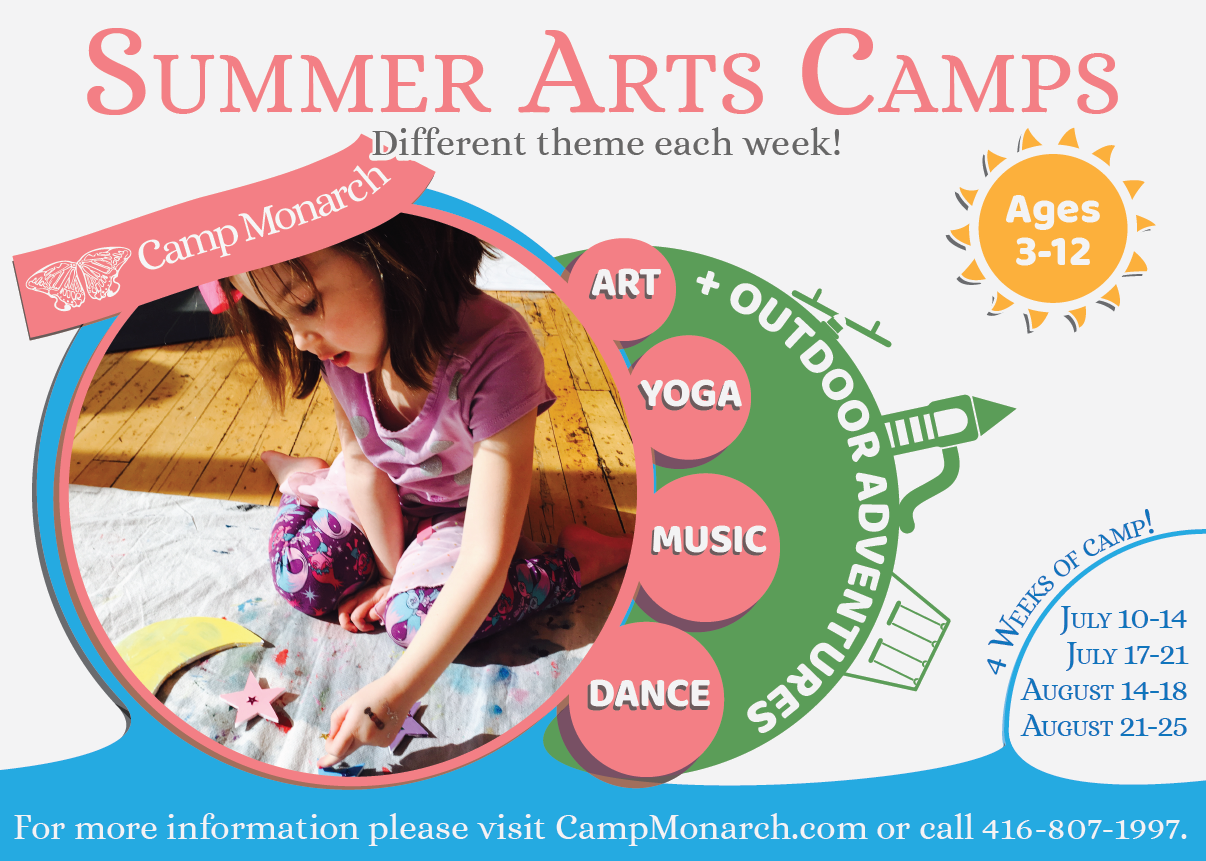 ---
LucSculpture School and Studios – 633 Danforth Avenue
Summer Camps at LucSculpture allow children to explore their creativity through activities such as painting, clay, collage, music, craft, creative movement, storytelling, theatre, pottery, and more. There are activities each day that help to develop your child's creativity and sense of touch. Most activities can also be taught in French.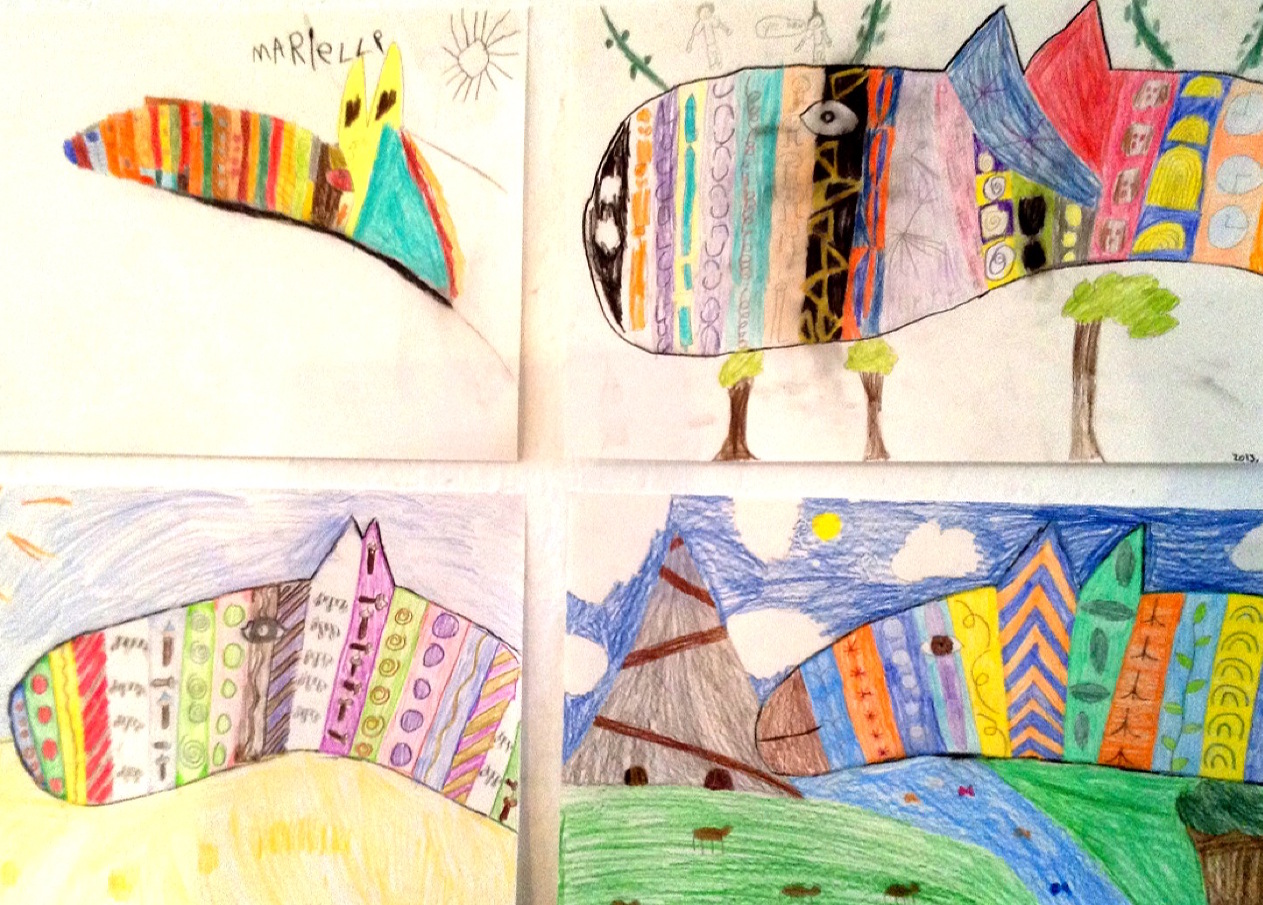 ---
Max the Mutt College of Animation, Art and Design – 2944 Danforth Avenue
Providing an environment in which students are encouraged to work hard to achieve their full potential, Max the Mutt's Comic Book and Animation Camps offer week-long camps taking you beyond the basics of producing a comic book or animation project.

---
My Art Lab – 66 Lewis Street
Get your children spending a creative summer at My Artlab's vibrant studio and garden in Leslieville. Children will be guided to realize their own imaginative solutions to create large and small projects inside the studio and outside in the garden. Summer Camp at My Artlab is about keeping balance between the focus and concentration while making art, and freedom of movement and physical activity while playing group games and climbing the indoor rock wall.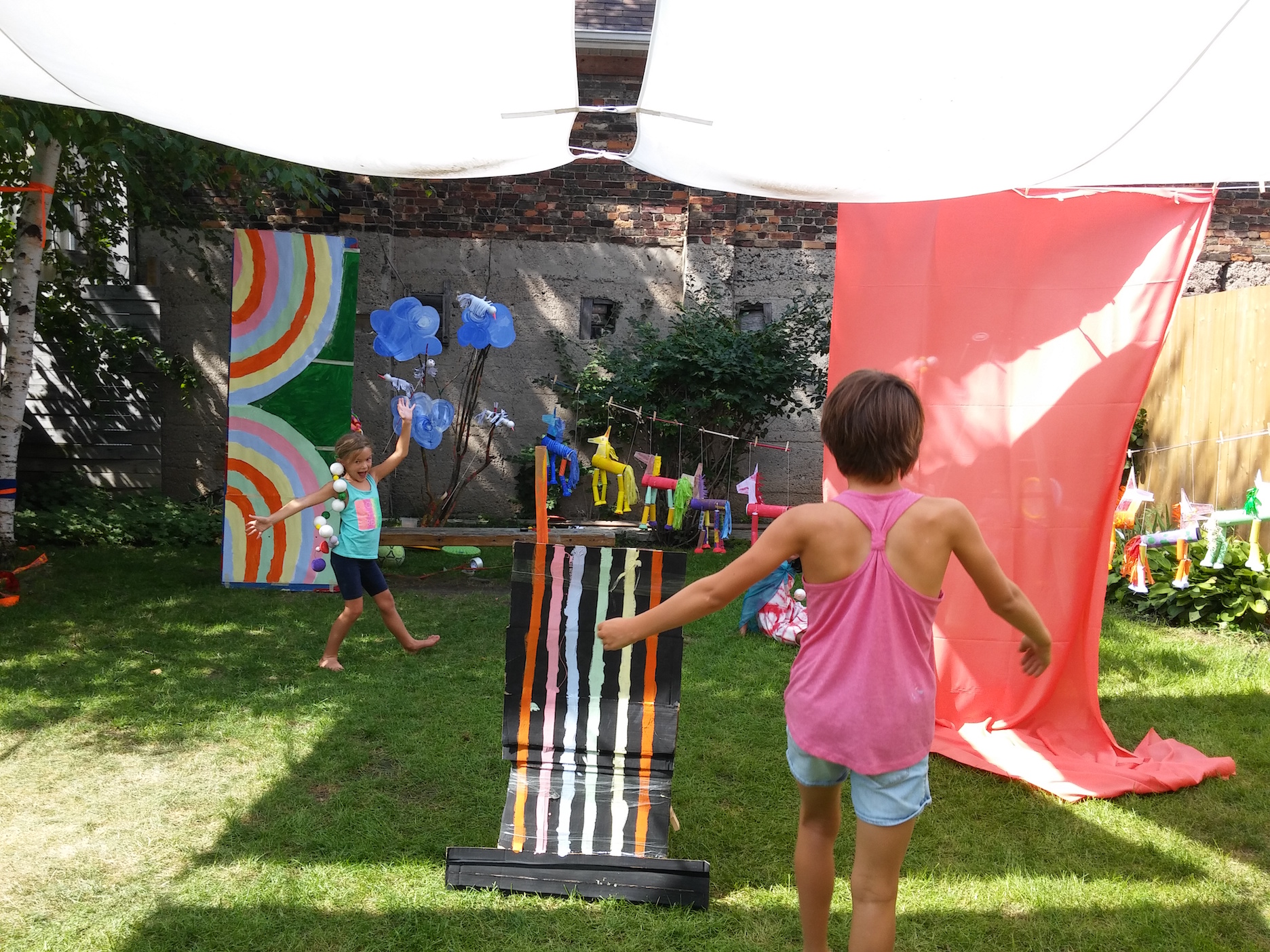 ---
Ontario Science Centre – 770 Don Mills Road
Keep young minds happy and active this summer with exciting experiments, hands-on exhibits and interactive discovery at the Ontario Science Centre's Day Camps for kids 4-14 years old. Camp themes include: Little Scientists, Big Ideas; Inventor Centre; Canadian Science: It's In Our Nature; and Science Centre Innovators.

---
Pegasus Studios – 361 Glebeholme Boulevard
Programs are designed to give students a fun and exciting experience that includes arts, dance, music, and creativity, and are taught by adult professional teachers who are working artists and educators. Camps are offered for children ages 2.5 to 18 years old and include: Little Ballerina Program; Creative Arts Program; Dance, Art & Music Program; Alice in Wonderland Program; Intensive Dance Program; and Student Teacher Education Program (S.T.E.P).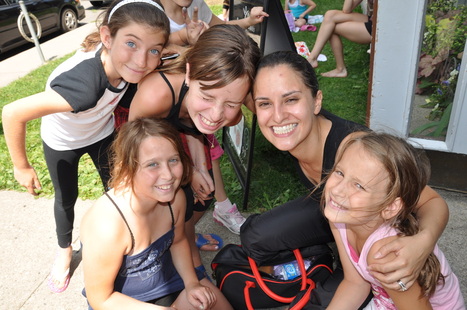 ---
Play Loft – 583 Danforth Avenue
Kids will explore math, science, literature, and art beyond textbooks, pencils and paper at Play Loft's summer camps. Play Loft makes learning play, and play learning, with programs that combine learning with practice through hands-on projects, outdoor play, and digital games. Camp themes include: Minecraft & Pokémon Week, Science Week / Lego Robotics, Food & Nutrition Week, Sports Week / Lego Robotics, Music & Dance Week, Cultural Week, Around the World Week / Lego Robotics, and Camping Week.
---
Red Sandcastle Theatre – 922 Queen Street East
The Red Sandcastle Theatre offers two camps in the summer: the FILM IN A WEEK CAMP and the PLAY IN A WEEK CAMP, at which the troupe of kids explores the creative process and creates a brand new film or play to be presented to family and friends at the end of the week.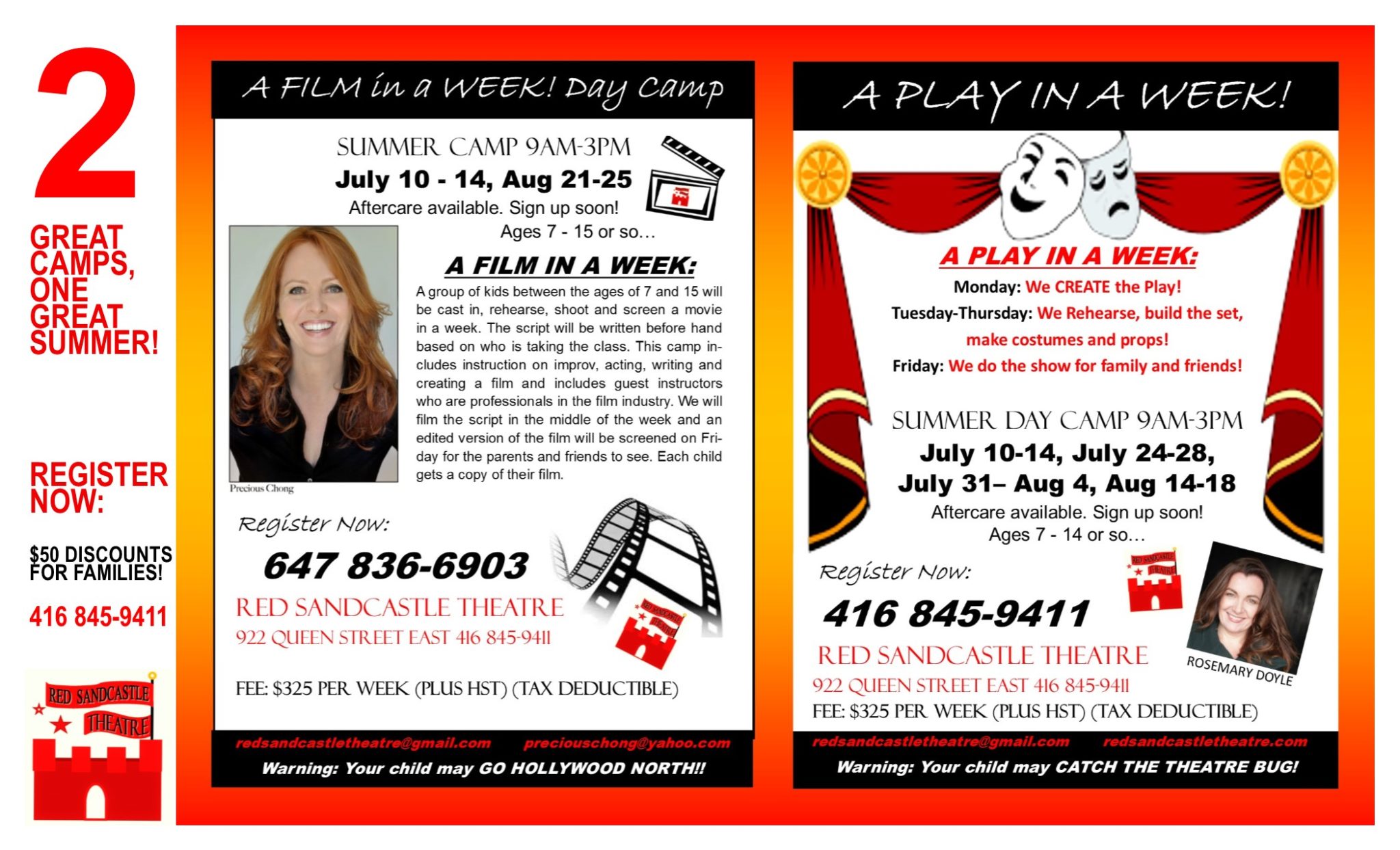 ---
Rosetta School of Visual Arts – 1580 Kingston Road
Rosetta's Art Camp will introduce campers to various art materials, processes, and techniques—both contemporary and traditional. Summer Camp themes include: Introduction to Sculpting; Draw, Paint, Design & Illustrate; Acting & Talking Art; Architecture for Kids; Papermania; My Fantastic Invention; Print Making; Dream in a Bottle; and many more!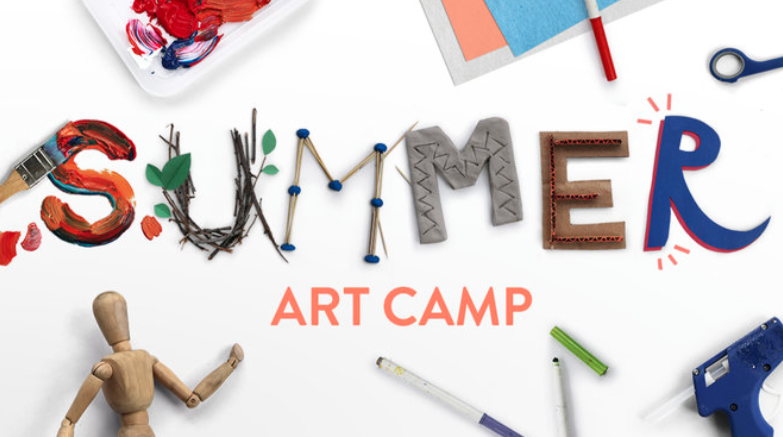 ---
Scarborough Music Theatre – 51 Estate Drive, Scarborough
Scarborough Music Theatre (SMT) is a non-profit community theatre company that has been producing full-scale musicals for over 50 years. Summer Camps offer drama, music, dancing, friendship and fun for kids 9-14 years old, with activities including drama games, stage movement, improvisation, dancing, choral and solo singing.
---
The S.P.A.C.E. – 1324 Danforth Avenue
The S.P.A.C.E. (The School of Performing Arts for the Community of East York) offers summer Dance Camps, Musical Theatre Camps, and Teen Intensives throughout July and August. Each camp ends with performance showcases, and provides quality performing arts instruction that focuses on building self–esteem in each student in a supportive atmosphere. Click for The S.P.A.C.E. 2017 Summer Registration form.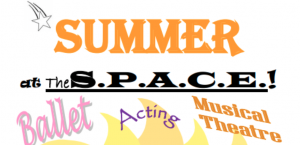 ---
Todmorden Mills Heritage Site – 67 Pottery Road
Set in the scenic Don Valley, Todmorden Mills Heritage Site is a complex of historic buildings which were once part of the small industrial community of Todmorden, and is one of 10 historic museums operated by the City of Toronto. Summer Camp at Todmorden Mills Heritage Site offers kids a variety of engaging activities including camp themes: Animal Antics, Masterpiece Makers, Earth Works, ArtVentures, and Telling Tales.

---
Toronto's Historic Sites – Various Locations
Many of Toronto's Historic Sites offer fun summer camps that lead your child in the exploration of art, nature, theatre, cooking, and happy memories. Kids meet new friends and experience their city in a unique way in our heritage spaces which are nestled in green settings. Explore Summer Camps at Toronto's Historic Sites, including Colborne Lodge, Gibson House Museum, Montgomery's Inn, Scarborough Museum, Spadina Museum, and Todmorden Mills Heritage Site.

---
Toronto Tool Library – 1803 Danforth Avenue
Toronto Tool Library's TTL Kids! program is committed to creating safe, community-minded spaces where Young Makers can develop their ideas, explore methods, and develop confidence as Makers! Summer Camp themes include: Maker Sampler Camp, Game Makers, Danger Camp, Pinball Machine – Wired, and Bots! Bots! Robots!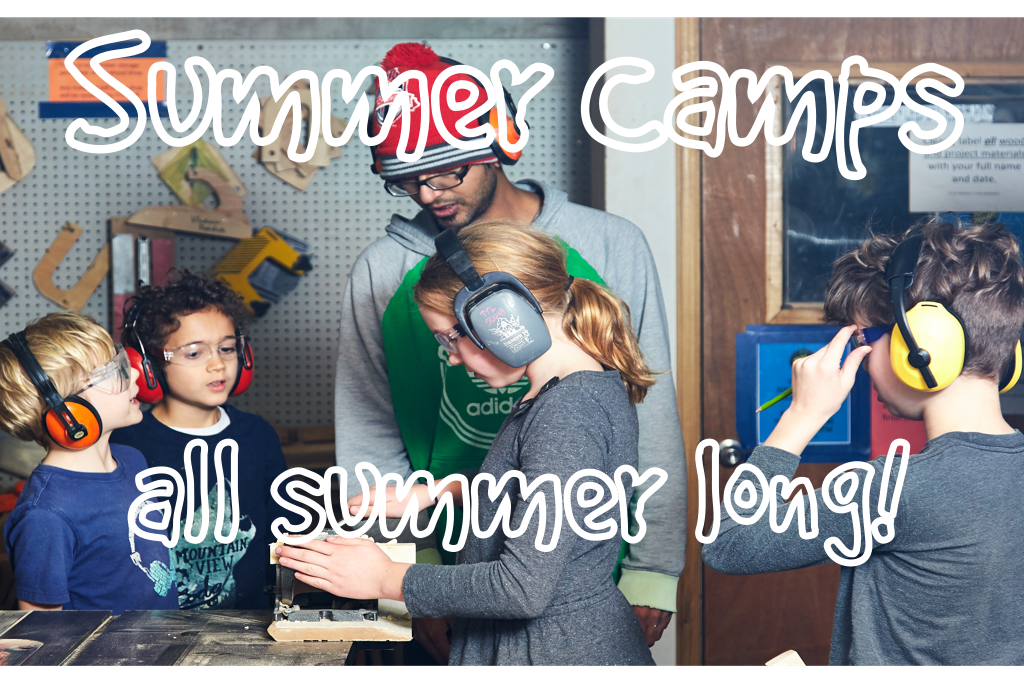 ---
YMCA – Various locations
YMCA Summer Day Camps and Summer Clubs keep children engaged and active with stimulating and memorable experiences throughout the summer months with a variety of programs and themes for kids. Programs range from creative arts and cooking, film making to science programs, swimming lessons, outdoor adventure and more!
---
Are we missing a Summer Arts Camp in the east end? Please send us an email with the details to: info@eastendarts.ca so we can include it in the list.